The same-city freight market may reshuffle.
On the morning of January 13th, Didi Freight may raise more funds in its recent financing.
It is reported that Didi Cargo initially planned to sell up to US$400 million in shares in December, but after investors' oversubscription reached 7 times, Didi Cargo is currently considering raising more funds. Additional financing may be carried out this month, but the final plan has not yet been finalized, and the financing proceeds will be used to expand Didi Cargo's business in major cities in China.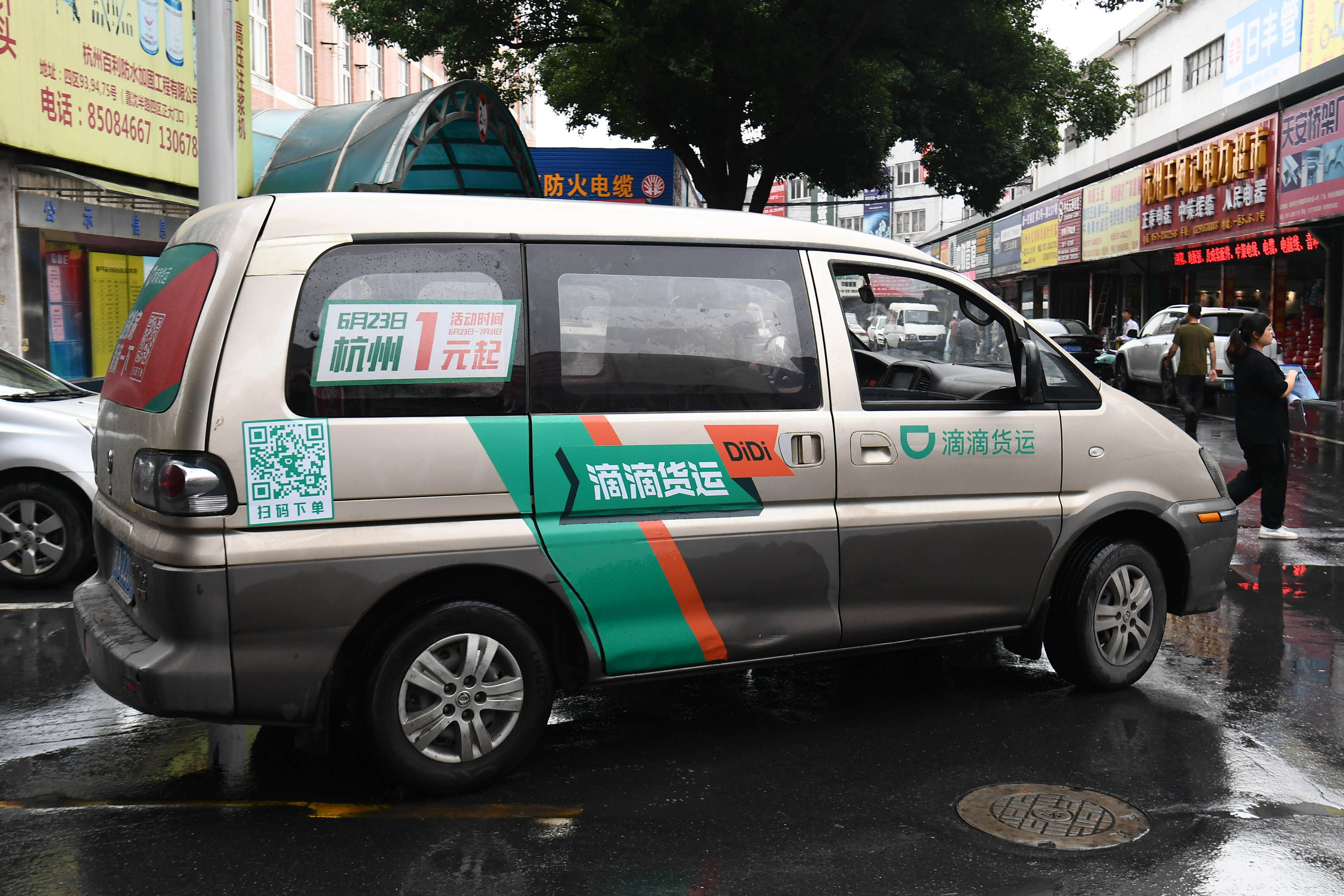 Didi Freight
The battle in the field of intra-city freight has now entered a new stage.
On November 24, 2020, Manbang Group announced that it had received US$1.7 billion in financing. This is another round of financing by Manbang Group after the merger operation. From its inception to the present, Manbang Group has raised nearly US$3.6 billion in the primary market. Coupled with financing from its predecessor Yunmanman and Trucks, Manbang Group has raised close to US$4 billion.
One month later, Huolala, which was established in 2013 and after several rounds of fighting, announced that it had received US$515 million in Series E financing. Coupled with 58 Express, which changed the name of its domestic operation to "Quaigou Taxi" after completing a financing of US$250 million in July 2018, these three companies have almost constituted the domestic intra-city freight market competition.
Now Didi Cargo is entering the market strongly. In the future, China's intra-city freight market will have cargo in the front and the full help to seize the opportunity. Later, Didi and Harrow will seize the market. Regardless of the future market share, it is now certain Yes, the big cake of intra-city freight has been targeted by capital.
The "Research Report on China's Inter-city Freight Industry in 2019" released by iResearch shows that the overall market size of the logistics industry has remained at a scale of RMB 10 trillion for six consecutive years since it exceeded RMB 10 trillion in 2013. In terms of market segment structure, the C-end business is small in scale but stable development. The B-end express city distribution business is experiencing rapid growth due to the e-commerce express boom. The B-end business, as the basic module of intra-city freight, has a stable share of more than 90% .
Didi Cargo officially launched on the day
In May last year, Didi Cargo was established. In June, Didi Cargo was launched in Chengdu and Hangzhou. Currently, it has covered major cities in Jiangsu, Zhejiang and Shanghai and important towns in the southwest represented by Chengdu and Chongqing. Among them, only one month after the opening of the city, the daily order volume of a single city in Shanghai has exceeded 25,000, and the order volume continues to rise.
It is reported that in September last year, Didi Cargo provided 100 million yuan in subsidies to users and drivers to prepare for the "Golden Nine, Silver and Ten" freight season to cope with the rapid growth of urban freight demand during the double festival. According to Didi Freight, since mid-September, the daily order volume of Didi Freight has continued to exceed 100,000.
This time Didi Freight has raised more funds, which may disturb the existing structure of the intra-city freight market. And this piece of cake coveted by capital and giants is not easy to eat.
An article analyzes the three "weirds" of current intra-city freight: First, the scale has exceeded one trillion, but the brand penetration rate is low. Second, keep talking about services, and the rate of user complaints is extremely high. Third, the reputation of enterprises is relatively poor, and there are still ways to raise funds. These "weirds" reflect the current reality of the brutal growth of various brands in the same city freight field.
As pointed out in a review article by Yibang Power.com, intra-city freight is not a business that can dominate the rivers and lakes by accelerating capital. Technological innovation and demand standardization are the most important problems to be solved. Who can solve the problem of user standardization? It may become a third-party platform that the market needs, otherwise it is still just a larger channel provider.