Say goodbye to the AirPods charging box?
In October last year, with the advent of iPhone 12, Apple released wirelessMagSafe charging And its special silicone protective shell. And now, Apple has shown more ideas about protective cases.
Recently, according to the patent documents disclosed by the U.S. Patent and Trademark Office , Apple is studying several iPhone case and iPad protective cover. Among them, the newly designed iPhone case has the function of charging other devices such as AirPods.
Apple named this patent "protective case for carrying and charging accessories." The patent shows that there is a recess inside the protective case that can accommodate earphones and other accessories. Although the location is different, the built-in charging module in the recess can charge earphones and other accessories.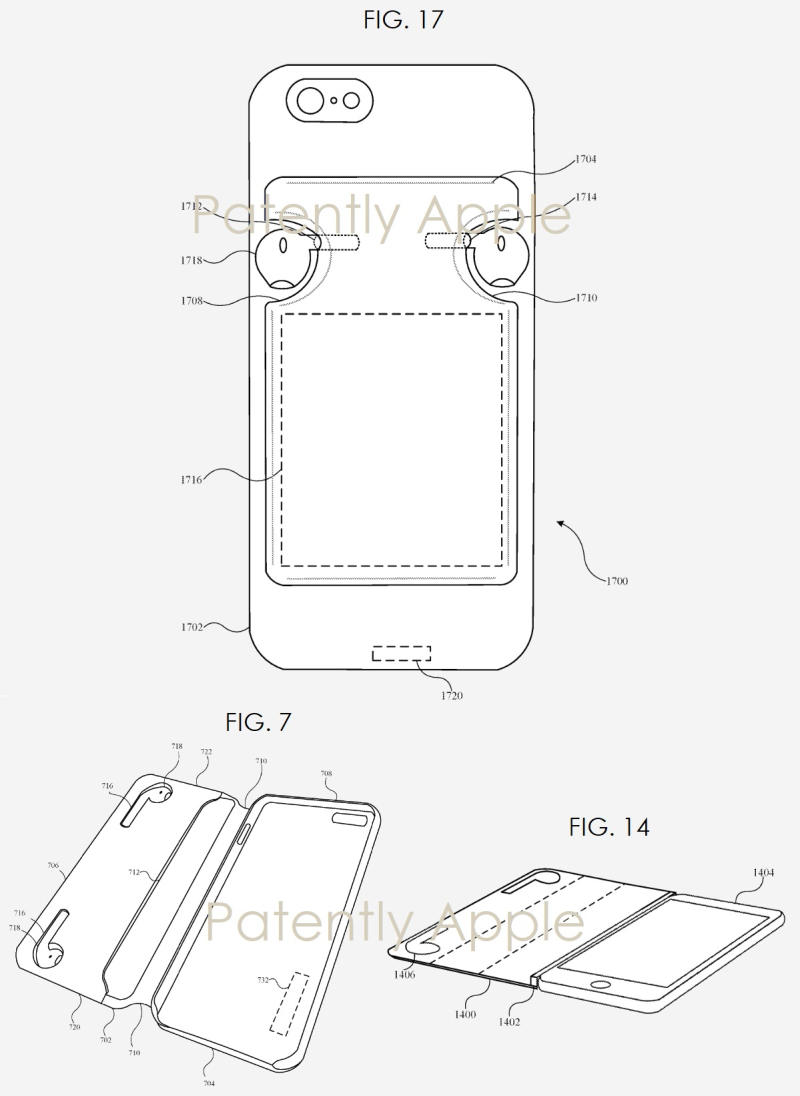 Image source: Patently Apple
Due to size, shape, and design, many accessories require special charging boxes or charging docks for charging. Users often think of charging it only when using the device, but in many cases they do not carry the charger with them.
In Apple's design, the iPhone can charge the battery inside the phone case, and after putting the headset into the phone case, the battery can charge the headset. However, Apple does not rule out other charging methods, such as the magnetic charging method used by Apple's second-generation pen and iPad Pro.