This time, Shen Hui chose to start again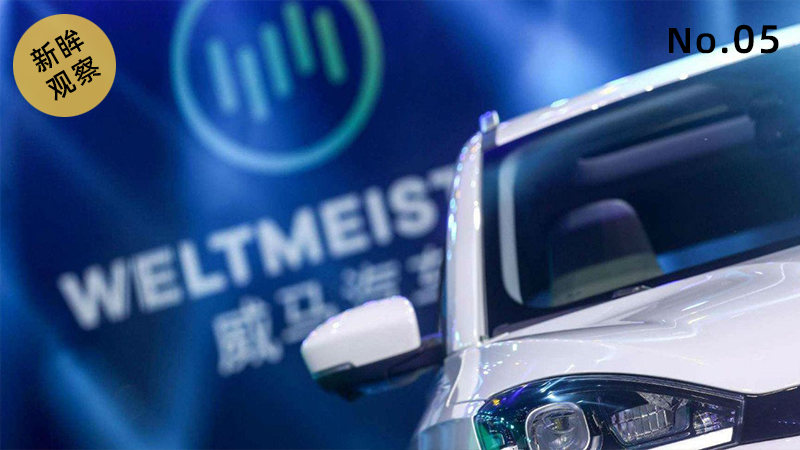 Writer|Zhi Wei
Edit|Perch
On September 29, 2015, Tesla began to deliver the Model X crossover electric vehicle SUV. On the first day of delivery, Musk himself received a Model X.
One month before Model X was delivered, a man who was aspiring to build electric vehicles left the PATEO Group, which he thought could realize the "car dream". After leaving PATEO, an electric vehicle brand called "Weima" Born in China, this person is Shen Hui who was born in 1970.
According to incomplete statistics, around 2015, more than 50 companies have entered the field of electric vehicles across the border. They have a common title-the new force of making cars. To some extent, the development history of Weimar is actually the process of Shen Hui's "car-making dream". It coincides with Baidu's entry into the car-making ranks. In this article, Xinmo will review Weimar's five-year history. From the beginning to the transformation, to restore the little-known side of the new car-building forces.
01
Shen Hui's ambitions
In 2009, Yuan Xiaolin, who worked for BP China (an energy company) for 8 years and participated in more than 20 major global project acquisitions, resigned from BP China. After leaving his job, he joined Geely Group immediately. He joined Geely with his colleague Zhang Peng, BP's senior financial and internal control consultant, who is responsible for financial internal control business and key project implementation in the Asia-Pacific region.
After joining Geely, his new status is the director of mergers and acquisitions, and his main job is the Volvo acquisition that Geely has planned for a long time. Obviously, Geely invited Yuan Xiaolin to help Li Shufu complete this "snake swallowing elephant" merger case with the help of Yuan Xiaolin's trading experience.
Yuan Xiaolin believes that Geely can "grab food" from Ford's hands. There are three key factors:
"The first is strategy, the second is governance structure, and the third is execution."
He joined with Yuan Xiaolin and Tong Zhiyuan. Before officially joining Geely, Tong Zhiyuan had worked for Beijing Jeep for 12 years as the Chinese general manager, deputy general manager and chief engineer of the BAIC joint venture. According to Tong Zhiyuan's own statement, in BAIC, he has dealt with Germans, Americans, and Japanese, and introduced many models such as Mercedes-Benz and Chrysler into China.
Interestingly, before Yuan Xiaolin and Tong Zhiyuan formally worked together in Geely, they also worked together in the Ministry of Foreign Affairs of China. After Tong Zhiyuan came to Geely, he was also entrusted with important tasks by Li Shufu