The new inlet end of the current line only on Android
Editor's note: This article from the micro-channel public number "its program" (ID: zxcx0101), of: Si really cold.
At the beginning of the launch of the WeChat Mini Program, in order to attract more developers, the frequency of new entries was very high. Now, mini programs have to become a kind of infrastructure. The meaning of the new entry is to improve the efficiency of users, so that the most suitable mini programs can provide services in the most suitable scenarios.
In the internal beta version of WeChat 7.0.23 for Android, we found a new entry in the official account article and picture. This entry is the material in WeChat chat.
Chat material support applet opening
In WeChat group chats, everyone will share pictures, videos, and webview (including official account articles, H5, etc.) content. Now these content can also be the entrance to the mini program.
Users can process pictures, videos and webviews in the chat with the small programs they have used. For example, use small programs to add filters to pictures, perform video editing, or permanently save official account articles to document note-type small programs.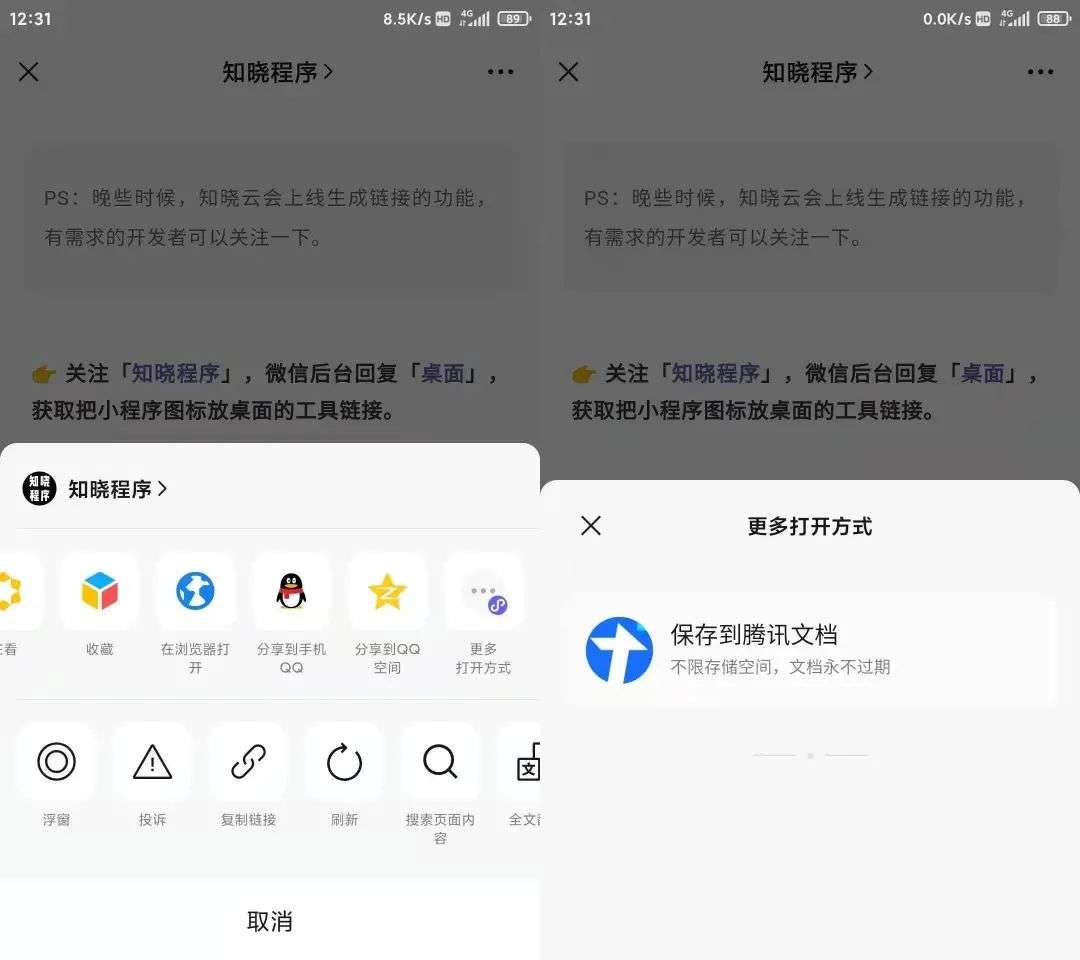 There are two necessary conditions for users to be able to use mini programs directly in group chat materials:
1.The applet is configured to support the opening of this type of material and approved
2.The user has used this small program
From the perspective of usage scenarios, this new entry should have a more positive effect on tool applets. Picture editing, text extraction, video animation generation, article transfer notes, reading collections and other small programs may be opened by users again here.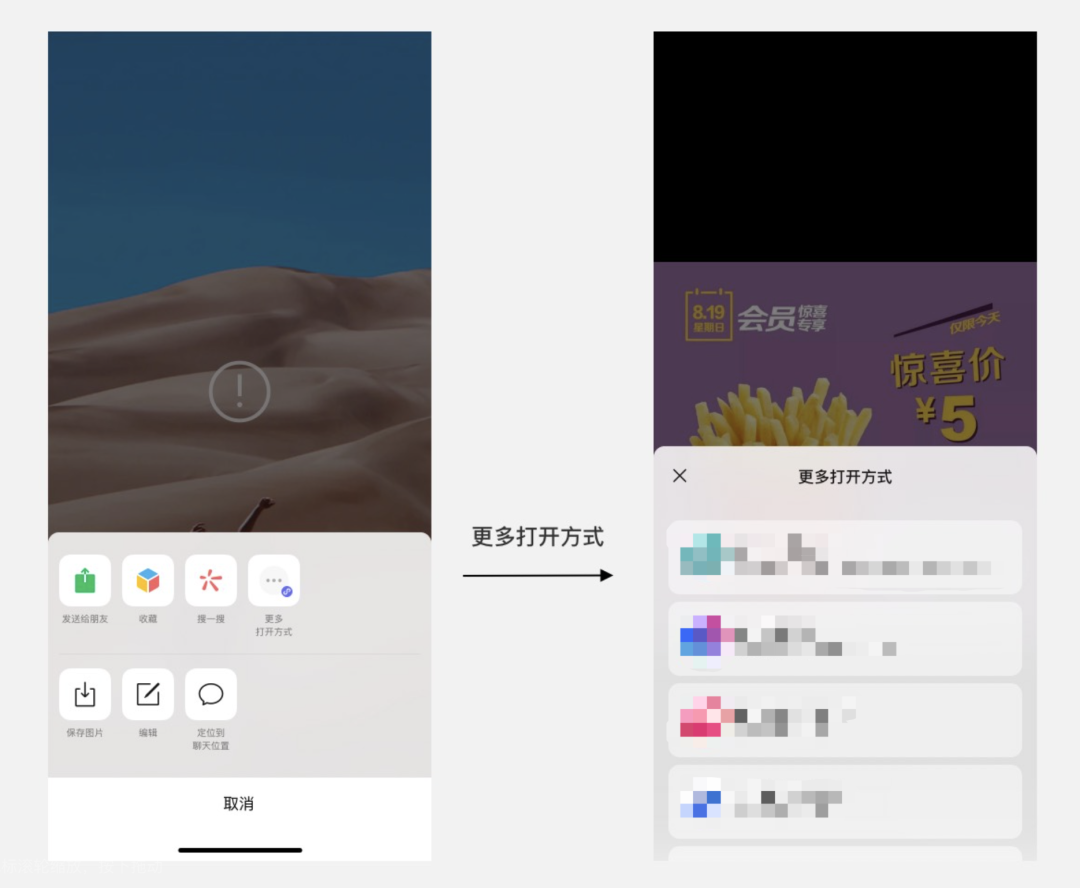 Instant and efficient, no need to deal with the content in the chatThere is still plenty of room for imagination in the service of management. It's just that the applet still needs to upgrade its own services again. Some applets in our current experience have yet to make a better configuration update for this scenario.
Currently, this new entry is only available on Android, and mini games are not currently supported. In the version after WeChat, it is not yet certain whether the current restrictions will be changed.