Engineering red blood cells
It is reported that "Xihu Biomedicine" has recently completed nearly 100 million yuan of Pre-A+ round of financing. This round of financing was led by Chende Capital, followed by Sequoia Capital China Fund. This is another round of strategic financing after the company's pre-A round of financing last June. The funds raised will mainly be used for the company to improve its technology platform and advance its preclinical pipeline And the construction of GMP production plants.
"Xihu Biomedicine" will continue to research and develop new red blood cell drug-carrying technologies, develop red blood cell drug production processes, and rapidly promote products in the direction of immunity, metabolism and anti-tumor , The first pipeline is expected to conduct clinical trials and IND declarations in the near future. The company will continue to expand its new product pipeline based on its existing platform.
According to the introduction, "West Lake Biomedicine" is the first domestic enterprise focusing on red blood cell therapy, and it is also the first industrial transformation project of independent scientific and technological achievements after the establishment of West Lake University. The company currently owns the red blood cell drug technology platform REDx, which means that red blood cells can be engineered to carry various drugs and return them to patients to treat various major diseases.
Therapeutic red blood cells have not only been shown to act on antigen-presenting cells to regulate the immune system, but they can also be combined with multiple strategies by delivering single or multiple drugs , To treat single or multiple diseases, with high safety and low side effects.
Using red blood cells can load a large amount of drugs, good biocompatibility, low immunogenicity, complete biodegradability, and a long-acting cycle of nearly 120 days And other characteristics, the company has developed a number of innovative treatment programs for rare diseases, cancer, immunity and metabolism. Specifically, cancers in the company's R&D pipeline include lung cancer, cervical cancer, brain cancer, etc.; immune and metabolic diseases include gout, sepsis, etc.; infectious diseases include Novel coronavirus, etc.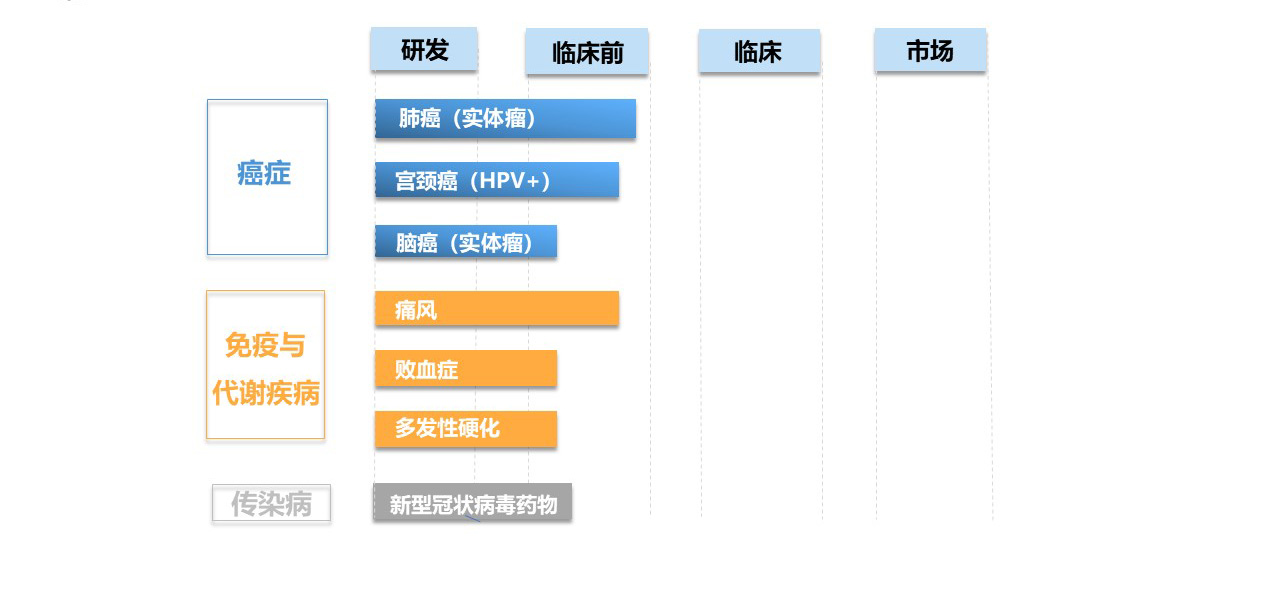 "West Lake Biomedicine" product pipeline
Dr. Xiaofei Gao, the founder of "West Lake Biomedicine", graduated from the University of Kansas in the United States and completed post-doctoral research at the Massachusetts Institute of Technology. He has more than 20 years of academic research and bio-innovative drug research and development in top research institutes in China and the United States Experience and research results have been published in the world's top journals such as Nature and PNAS. In addition, "Xihu Biomedicine"'s new generation of red blood cell therapy technology platform REDx was also developed and transformed into application by Dr. Xiaofei Gao, .
Gu Cuiping, Managing Director of Sequoia China, said: "As an innovative red blood cell therapy company, Xihu Biomedicine has great development potential and broad application prospects. Drugs can deliver single or multiple drugs, and we think there are many possibilities for its clinical application prospects."
Editor: Cai Shuning