We have served more than a thousand head customers
We learned that U-Tech announced today that it has completed 180 million yuan of B+ financing, led by Broadband Capital and Chenshan Capital.
Previously, U-Tech had received 120 million yuan of round B financing at the end of 2017. The investor was Yunfeng Fund. After this round of financing, the total amount of financing of Series B and B+ of Youshen Technology is nearly 300 million yuan.
As the enterprise IT system gradually completes the informatization stage, the demand for intelligent management is also increasing. Uno Technology, established in 2012,locates the two areas of IT intelligent management and IoT visual management, and provides relevant solutions for enterprises.
In fact, many traditional enterprise IT service products have a visualization function to allow operators to monitor and operate the system more intuitively. However, the products of multiple service providers are usually used in relatively large-scale data centers. How to manage these systems horizontally and uniformly is the problem that U-Tech hopes to solve.
Using Technology's technical team is composed of experts from the fields of IT management software and computer graphics. The company's main products include IT intelligent visual operation platform "Tarsier", and PaaS platform "ThingJS" for IoT visualization:
Digital Twins Visual Operation Platform-Tarsier: Created a visual operation management capability from 2D to 3D, from logic to physics, from data collection and processing to intelligent analysis, with visual interaction as the core feature, forming support from IT A variety of digital twin operation scenario groups ranging from data centers, smart buildings, smart parks to smart cities.

Internet of Things 3D visualization PaaS platform-ThingJS: provides online 3D scene construction, 3D application development, and Internet of Things data access functions. Reduce the development threshold of 3D IoT applications, help IoT solution providers or IoT development teams to quickly develop 3D applications, and reduce the development cycle and development costs by an order of magnitude.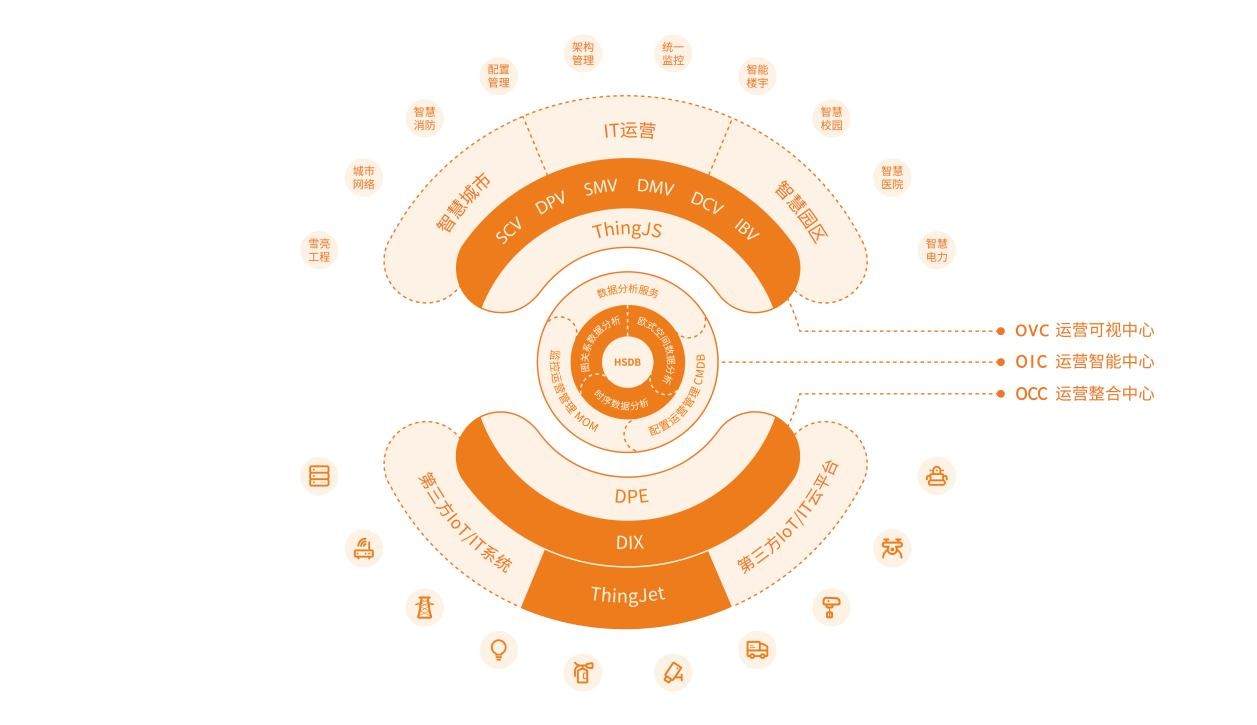 Picture source: Younuo Technology
At the landing level, U-Tech currently has more than 1,000 head customers, distributed in many key industries such as finance, government and enterprises, energy, operators, manufacturing, among which are ICBC, CCB, BOC, China Merchants Bank, Bank of Communications, and People's Livelihood. , CITIC, etc. are used by almost all national banks, and are applied at the head office level.
Currently, Youshen Technology hasover 100 million yuan in pure software revenue,< /span>Business performance continues to grow rapidly. Unicorn Technology launched the ThingJS IoT visualization PaaS platform a year ago, and currently has more than 100,000 registered developers and tens of thousands of enterprise users.
After this round of financing, U-Tech stated that although it was affected by the epidemic, its business still maintained healthy growth in the first half of the year. This round of financing will be used for in-depth research and development of IT architecture products and the expansion of the PaaS platform of the Internet of Things. In addition, the ThingJS platform is about to open the online application market, and will provide more scenario-based technical empowerment and program support for many existing ISV users, further promoting the application and popularization of the Internet of Things and digital twin technology.
In terms of team, Youjin Technology has nearly 500 people, and R&D and technical personnel account for nearly 80%. At present, the company has branches in Beijing, Shanghai, Guangzhou, Chengdu, Shenzhen, Tianjin, Xi'an, Jinan, Wuhan, Changsha, Lanzhou, Shenyang, Urumqi, etc., and has established a cooperative agency service system in overseas markets such as the North American market and the European market. .
Investors' Views
Jiang Jian, a partner of Broadband Capital and a founding partner of Chenshan Capital, said that with the visual digital twin as the starting point, U-Tech has seized the central convergence point in the fragmented IoT ecosystem and become the basic management and application of the IoT The necessary intermediate layer for expansion has a broad extension space upwards and downwards. In addition, Unicorn has successfully entered hundreds of large enterprise customers in the fiercely competitive IT operation and maintenance field. The PaaS platform ThingJS has more than 100,000 developer users, connecting tens of thousands of IoT technology companies and serving tens of thousands of IoTThe scene proves the huge landing potential of digital twin technology.
Chen Liwei, a partner of Orient Fuhai, believes that to be a digital twin, you need to understand both operation and maintenance management software, as well as visualization and simulation technology. "IT is actually the first generation of IoT. At first, the things that are connected are IT equipment, and the early digital buildings are data centers." Chen Liwei said, "You are from Data center visualization, a just-needed scenario entry, independently developed a visual PaaS operating system based on digital twin technology in the era of the Internet of Things. Relying on the ISV ecosystem, a flexible and rich scene visualization digital twin application matrix was built. The Internet of Things industrial chain occupies a favorable position, has the potential to integrate and reshape the Internet of Things ecology, and the market space is very broad."
Related reading
Create a 3D model of the real world like playing Minecraft, launched by the data visualization software service provider Yoko Online modeling platform "Mould and Die"
Manage your data center like accessing Google Earth, 3D visualization solution uinnova (youn) push online 3D computer room construction Mold tool
Using visualization to promote cognitive interaction, uinnova (优锘) provides data center visualization The plan has won customers such as domestic bank operators