Released the first "New Career Online Learning Platform Development Report": It shows that the talent gap for new careers will exceed 30 million in the next five years! What's interesting is that in this report, age has not become an obstacle for some middle-aged talents to pursue new careers.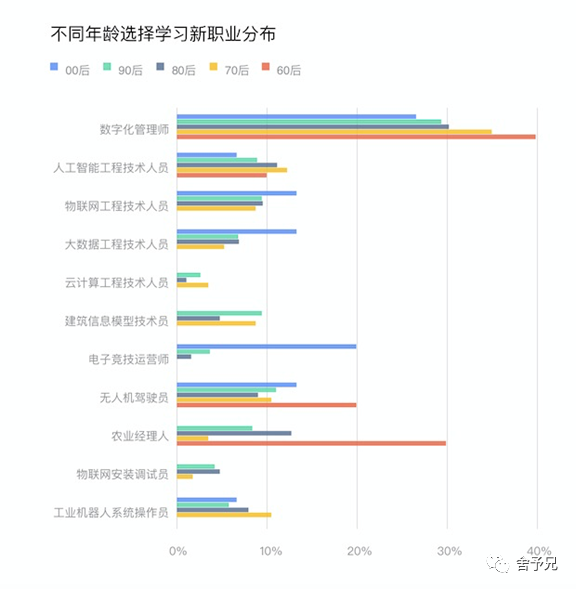 Data from Ministry of Human Resources and Social Security & Dingding "New Career Online Learning Platform Development Report"
Phenomena 4: Recently the Ministry of Education has clarified the employment indicators for colleges and universities, which clearly pointed out that "public account bloggers", "freelance writers" and "e-sports workers" are self-employed and should be included in employment. Among them, it is particularly emphasized that the online office rate of 78.8% of self-media content editing has become the post with the lowest impact on work efficiency during the epidemic.
Many people will ask: What does it have to do with me that the self-media and Internet celebrity economy are recognized by the state?
Is it possible that I can still become Li Jiaqi and become Papi sauce?
Huh? If you go deeper here, it will involve another misunderstanding in the workplace:
We media, is a profession after all? Or is it a current work ability?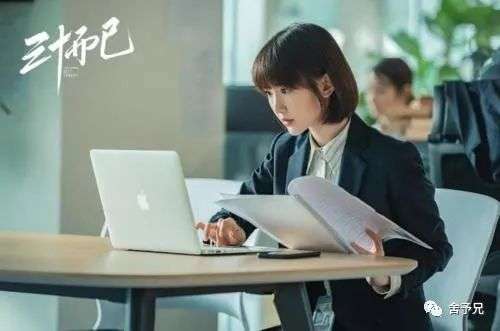 In the hit drama "Thirty Only", Zhong Xiaoqin played by Mao Xiaotong is a very interesting role. Although she lacks good career opportunities, she has gained life value through writing, switching from a property company employee to a new career writer In the human process, the role of Zhong Xiaoqin has grown, which also promotes the development of the subsequent plot.
In English, the word representing influencer is "influencer", literally translated as "influencer". From a linguistic point of view, the understanding of "net celebrities" abroad is obviously more objective. It's not like the domestic bias.
So foreign countries regard "influencer" as a kind of work influence, but in China, many people may be more accustomed to "influencer" as a profession that has nothing to do with them.
If you are in the workplace and still work as an "influencer" after work, many people will think that you are not doing your job properly. But please be very clear