Overseas markets account for more than 40% of its overall revenue.
This year's new crown pneumonia epidemic caused heavy losses to many companies, but for the United States, the diverse product matrix and overseas markets have kept it from the huge impact of the epidemic.
From the first-half financial report released on August 31 this year, it can be seen that Midea achieved revenue of 139.7 billion yuan during the period, and overseas revenue reached 61.834 billion yuan, accounting for 44.46% of overall revenue, which was only 0.44% lower than the same period last year. .
In the three major categories of HVAC, consumer appliances (including kitchen appliances, refrigerators, washing machines, and various small appliances), and robots and automation, although large appliances cannot be installed at home during the epidemic, small appliances The sales of home appliances have risen rapidly due to the "home economy" of home isolation, helping to ease the overall performance pressure.
Currently, Midea products are exported to more than 200 countries and regions around the world, including China There are 28 research centers in 11 countries, including the Shunde Headquarters Global Innovation Center and the Shanghai Global Innovation Park under construction at the core; overseas R&D centers in the United States, Germany, Japan, and Milan, Italy design center.
Recently, Yang Lianyun, Director of Midea's International Product Management, accepted interviews from other media and answered in detail Midea's overseas product development and marketing strategies, including the results of the acquisition of Toshiba, the impact of the epidemic on overseas sales, and the launch of U-shaped windows in the United States. Key issues such as the logic of the machine and the positioning strategy of the Big Swing suite of products.
The following is the main content of the interview, edited and organized:
Q: What are Midea's overseas brands? What are their respective positions?
Answer: We have three main brands in all categories: Toshiba is high-end, Midea is mid-range, and Comfee is low-end and online. In addition to full-category brands, we also have some professional brands, such as Eureka said it is a vacuum cleaner, Masterkitchen is a built-in kitchen, and Carrier is a special air conditioner. Carrier is a joint venture brand, Toshiba is an authorized brand, and Eureka is our wholly-owned purchase.
The Toshiba brand focuses on the Middle East and ASEAN markets, because the Toshiba brand has a history in these regions and has a brand premium; the Midea brand will be global; in the case of Comfee, it mainly depends on the channel structure and business model of each country, and will focus on retail And e-commerce, emphasizing the positioning of young people.
In the past two years, the growth rate of OBM (Midea's own brand) in all categories of Midea has been higher than that of OEM (consignment).
Q: After Midea acquired the Toshiba brand, how did you divide your work and cooperate?
A: During the period we just acquired, we used matrix management, and overseas sales were also done by the original Toshiba team. But after running for about two years, the effect is not very good, and there are more games. Therefore, in 2017-2018, we have made some adjustments to the organizational structure and operation mode. Toshiba is only responsible for domestic operations in Japan and other overseas operations. It is transferred to Midea's international team, including branches that have Toshiba's name overseas, and is also operated by Midea International, including Hong Kong, Vietnam, and Thailand. However, Toshiba is still responsible for product certification and safety standards control in these regions, so as to ensure that the Toshiba brand can be distinguished from Midea.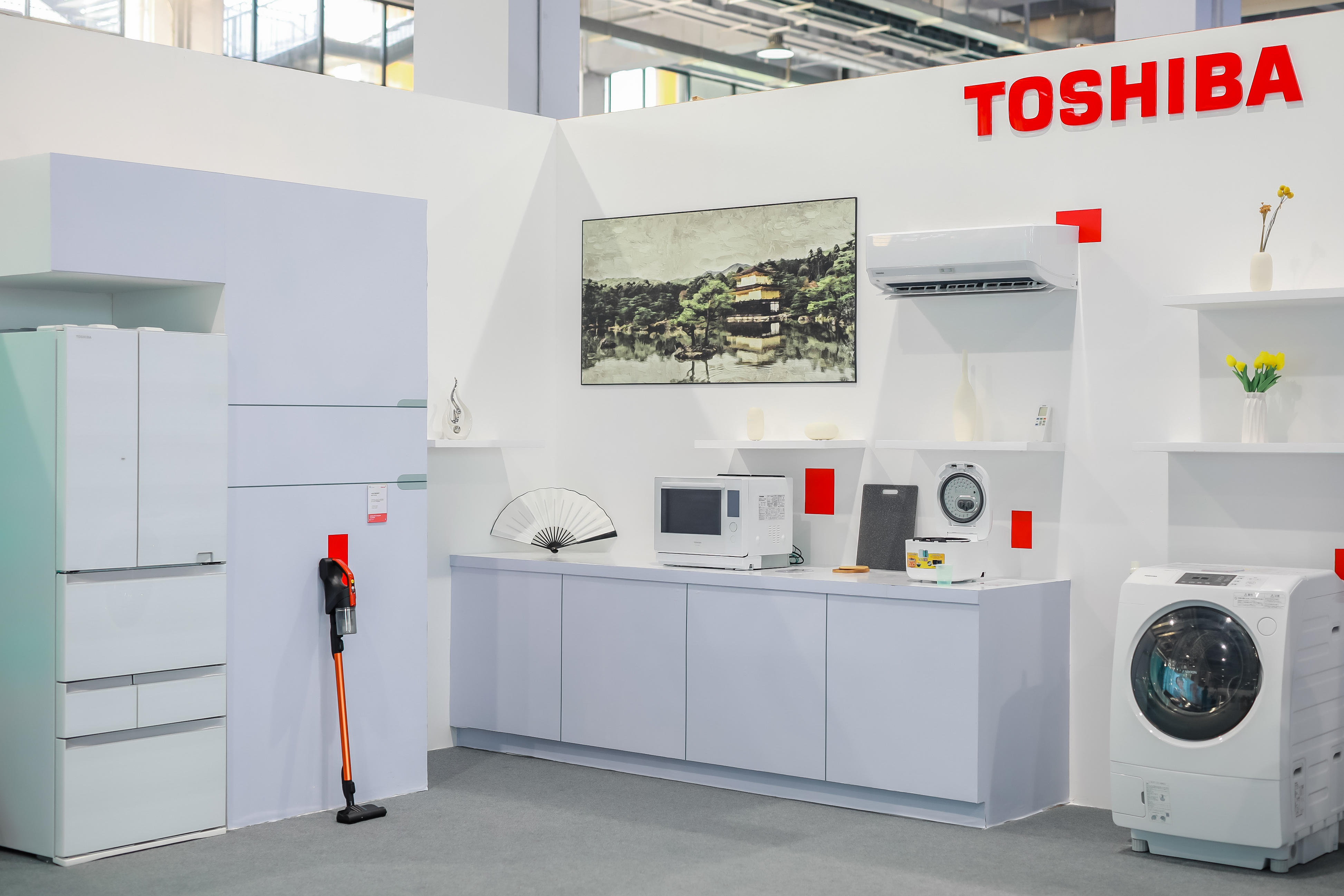 Picture source: Midea Group
Q: After Midea's acquisition of Toshiba, what major business developments has it made?
A: In March 2016, before Midea's acquisition of Toshiba, the sales of Toshiba brands in many overseas countries were stagnant and suffered losses throughout the year. On the one hand, it was because distributors did not have confidence in Toshiba, and the other was because of Toshiba's products. Innovation and iteration can't keep up, so many dealers don't do it. After Midea's acquisition, we quickly launched Midea's self-made Toshiba products in response to overseas market demand.
After several years of hard work, we have successfully promoted Midea's self-developed Toshiba brand products to more than 70 countries, and realized the Toshiba brand's re-entry into various markets and reactivated the Toshiba's Dealer. weThere is a Jordanian agent who started to represent Toshiba in the 1930s, but in the past few years he had almost stopped Toshiba's business because of no products. Now, they are very confident in the series of Toshiba products launched by Midea.
At the same time, there is also our Vietnamese market. We only launched Toshiba's roller products in 2018. After two years of channel expansion, in 2020, we successfully made Toshiba's rollers become the number one market share in Vietnam. A brand of washing machine. Before Midea acquired Toshiba, Toshiba actually had no roller product line.
Q: In terms of supply chain, do you produce in China and ship overseas, or do you also have overseas factories?
Answer: Now it is mainly exported from China, and some are directly produced and shipped from overseas factories. For example, some of the Toshiba ice washers are shipped from our factory in Thailand. For example, we have two factories in India, one is a sole proprietorship and the other is a joint venture. The joint venture factory mainly produces air conditioners. In Brazil, Egypt, India and other regions, air conditioners are mainly made locally because of their high tariff barriers.
Q: I heard that you are going to build your 18th overseas production base in Egypt. How is the progress?
Answer: Under planning, with ice washing and dishwasher as the main focus, will radiate consumer demand in Europe.
Q: The U-shaped window machine for the US market is one of Midea's most innovative products in the past two years. How did you decide to make this product?
Answer: American users are accustomed to using window machines. In the past 30 years, there have been no revolutionary or subversive innovations in window machine products. There are only some differences in appearance or size. In 2016, our home air-conditioning division sent a cross-functional team to go deep into the United States and conducted a 6-month market and user research. It was decided to create the quietest and most reliable solution for consumers. After the window machine is installed, the window cannot be opened", the product with ugly appearance and other pain points.
Among the many selling points, we finally decided to "liberate the windows and open windows freely" as the main selling point, because the other selling points are just better than others, but our friends have similar functions. . If you open the window freely, as long as all other window machine products on the market are installed, the window will be sealed and it will never be possible.Open, if you want to open, you must remove the window machine.
Q: Although the U-shaped inverter window machine has better performance, its price is one of the highest among all the best-selling models. How is this pricing strategy considered?
Answer: The price is high. On the one hand, its cost has risen. On the other hand, we interviewed some users. When they buy a window machine, basically Look at the price. If we set the price too low, it may be difficult to increase the price in the future. We hope to redefine window machines in the future and eliminate all traditional window machines on the market.
Q: According to the data, the Big Swing package is the most successful full-category package of Midea's own brand overseas so far. It has created direct and Indirect sales revenue is 200 million US dollars. What is your positioning for this package?
Answer: In the US market, our home appliance products have long been based on the OEM business model. The products we sell are also concentrated in the low-end and cost-effective products. We have not sold mainstream products like BIG SWING before. The strategy of this product lineup is to match the selling points and quality of GE and Samsung on the product, and whirlpool on the price, that is to say, it will be the second echelon with the functions, selling points and products ranked first and second in the market. Price, to give consumers an optimal cost-effective choice.
With this product, we successfully entered Lowe's, the largest chain retail channel in the United States. In the future, the main increase in home appliances in the US market will also come from such a set of products and its subsequent iteration products.
Q: How will the epidemic affect your overseas business this year?
Answer: Because the epidemic broke out in China, in February and March, our biggest concern was China's supply chain, because factories were not operating, and there was no epidemic overseas, and sales momentum was relatively good. In April, the overseas epidemic began to break out, and everyone was panicked and didn't know what to do. Therefore, we used the experience of domestic sales and also used live broadcast to promote overseas sales.Move online.
In terms of sales volume, as of the end of September this year, only 3 of our 28 overseas branches had a year-on-year decline in revenue. From a category perspective, only two categories, central air conditioners and household air conditioners, have seen a decline in revenue, because these two products require professional workers to install and cannot be installed on site during the epidemic.
In fact, in the United States, Malaysia and other regions, the epidemic has a certain positive effect on our sales growth. For example, in the past, American consumers used to plan carefully and didn't have much money. When they bought refrigeration products in the summer, they used cheap fans. But this year, because the government subsidized them from April to May, consumers started buying air conditioners. Sales of window air conditioners in the United States have increased significantly.
Q: The epidemic actually stimulated consumer demand for small home appliances. Does Midea feel the same?
Answer: Yes, small appliances for cooking are growing very fast. Many times we will face out of stock, including Amazon's Prime Day for these two days. Some of our ovens, pressure cookers, and air fryer were originally a three-day goal , The result was completed in one day, and it was out of stock.
——————
I'm Wang Yijin, a reporter. For business exchanges, you can add catherineyijin on WeChat. Please note the company + name + position + intention.