Home fitness outlet
FITURE recently released the first Smart fitness product "magic mirror", hardware product plus The annual membership service fee is less than 10,000 yuan. According to reports, this is a "hardware + content + service + AI" smart fitness mirror, with functions such as fitness action recognition, course live broadcast, and social interaction. The user does not need any wearable products or sensor assistance, facing the mirror, through the AI ​​camera and self-developed motion algorithm engine recognition system to complete human-computer interaction.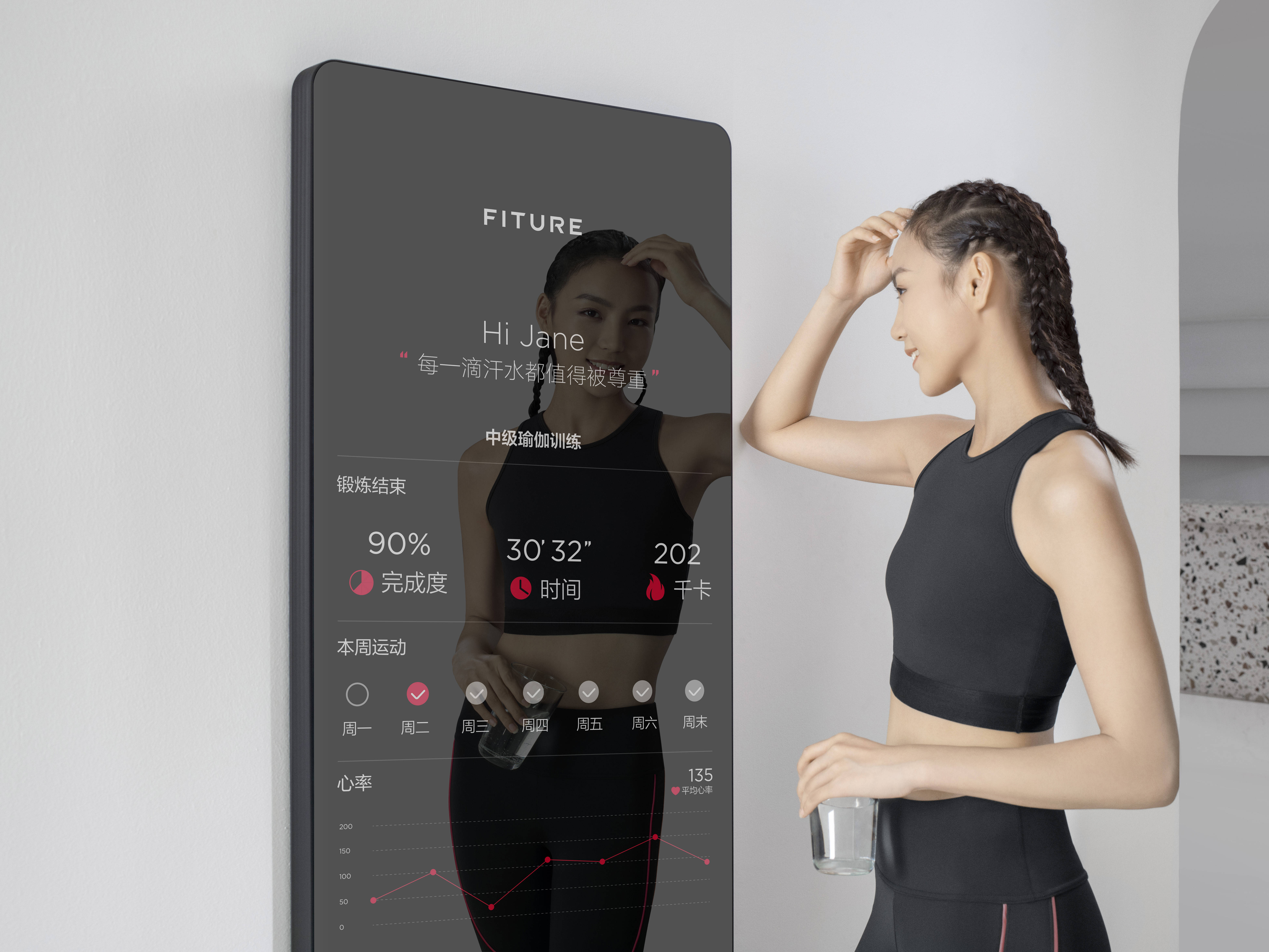 FITURE Mirror
FITURE is a company that continues to follow, at the end of September Completed the A round of 65 million US dollars financing, setting a new record for the global fitness industry's A round of financing.
The highlight of this product is reflected in the "FITURE Motion Engine" intelligent motion tracking system independently developed by the team. This system is adapted to various extreme scenes of human detection models, high-precision gesture recognition models, and more abstract continuous gestures. Action recognition engine.
Fu Qiang, co-founder and CTO of FITURE, said that by capturing the human body through the camera, the algorithm engine can do human body detection and tracking, gesture recognition, and various The judgment of common fitness actions makes fitness more scientific and effective. The product is also through this process, according to the user's body and exercise data, customizedHumanized curriculum.
The hardware form of smart fitness mirror is not new. Mirror has sold more than 100,000 units in the United States. What are the highlights of this product?
In an exclusive interview, FITURE co-founder & CEO Tang Tianguang stated that the existing smart fitness mirror mainly emphasizes functionality and does not have ai functions, and does not really follow From the user's point of view: consider how to help them achieve the training goals.
He believes that the algorithm technology mentioned in the article is one of the thresholds of FITURE. In addition, the productivity of massive content also constitutes a barrier to competition. "Technology is very important, but technology is actually just a tool. To enable users to truly have a good experience and have a good training effect, they still need content." Tang Tianguang said.
FITURE currently has a 4000-square-meter studio and 4 studios in Shanghai. It can support up to four live classes every day in the same time period. Tang Tianguang expects that there will be 3000 to 5000 classes on the platform at this time next year. The team is also producing some gamified sports courses.
The team considers interactivity when producing content. Tang Tianguang believes that if interaction with users is not possible, the product is a simple player and an action library, which is very boring. The last thing to take is the old road of family treadmills, becoming "drying racks."
In order to prevent the fitness mirror from "eating", the team has always considered how to help users develop their habits. For example, set up a dedicated exercise consultant to supervise users' exercise, and create an online fitness community.
Fitness emphasizes "three-point practice and seven-point eating." Tang Tianguang revealed that the team is currently developing a software that uses AI to identify users' three meals Calories ingested. At the same time, it can be used with fitness mirrors to detect body data such as heart rate.Wearable devices are also under development. The data of "Magic Mirror" and wearable devices such as Apple, Xiaomi and Huawei are also in the process of getting through.
In the use scene, in addition to home fitness, Tang Tianguang believes that there is still a lot of room for expansion in the future. FITURE is currently in depth with New World and its K11 Art Shopping Center, multiple intelligent children's shopping park D PARK, high-end hotel ROSEWOOD, the world's leading office space service platform WeWork, and high-end ski city one-stop experience space SNOW51. The cooperation is in progress, so that users can easily exercise and manage their health in sports, leisure, work and travel.
In terms of sales channels, FITURE's first offline flagship store is already in preparation.
The home fitness market will be a huge incremental market in the future, and will even lead the growth of the entire fitness market.
Peloton's "hardware + content" business model has been verified by the market. In the context of the epidemic, the company's stock price has been rising steadily this year. Although the issue of whether Peloton can be replicated in China has been heatedly discussed. But what is clear is that in addition to start-up companies, consumer electronics companies focusing on smart hardware and Internet fitness technology companies focusing on content have entered the home fitness track.
Apple announced at the 2020 autumn conference that it will launch Apple Fitness+ by the end of the year. This service is an online fitness course, and users can watch fitness content taught online by quality coaches across the United States through Apple devices. Apple Fitness+ adopts a monthly payment model, which costs $9.99 per month and $79.99 per year. Apple currently has approximately 900 million iPhone users and 600 million other hardware customers worldwide. However, it has just started in the field of fitness software.
In August, Keep launched a live cycling class, and then expanded the content of the live class to more sports. Keep is China's No. 1 Internet fitness technology company. It has a wealth of fitness content, but it has fewer categories in terms of hardware layout.
The CICC research report said that the epidemic has brought about the vigorous development of the online fitness market, and the fitness awareness of some consumers has gradually formed; in the future, as the epidemic gradually recovers, online The size of the fitness market is expected to increase steadily while maintaining the existing penetration rate.
Tang Tianguang shared that the fitness industry will not shrink in the next 20 years. Although in this market, there have been business models that have been verified for hundreds of years, the team believes that there are still many users who have more personalized needs that have not been met. Such users have higher requirements for fitness time and space. The home fitness market is a huge incremental market in the future, and will even lead the growth of the entire fitness market. The epidemic has accelerated this process and allowed the future to come early, but this is not a decisive factor. The development of the industry itself has its own internal logic and motivation.