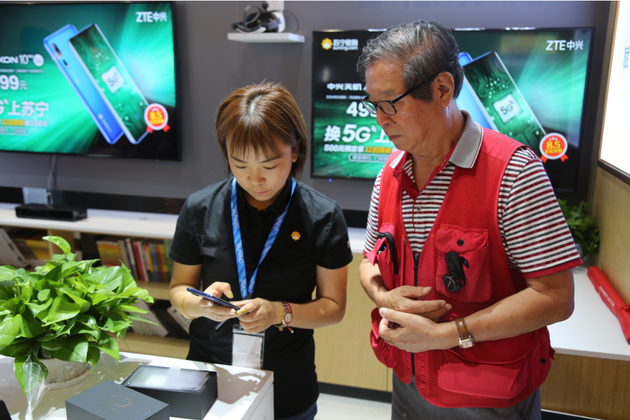 Sina TechnologyInterest, this morning, the first domestic 5G mobile phone officially launched.
It is reported that this mobile phone is a ZTE Axon 10 Pro 5G mobile phone, priced at 4,999 yuan, sold at Suning Tesco Plaza, Ciyun Temple, Beijing. Yang Shiqi, a 78-year-old engineer, was the first consumer in China to start a 5G mobile phone. He handled the telecom 5G experience package and conducted a 5G experience.
Apple usually holds a new product launch in September. Foreign media CNET counts the date of the iPhone launch in recent years and excludes Labor Day. It is speculated that Apple will hold a new product launch on September 10th (Tuesday).
Like last year, CNET believes that the new product launch will still include three models, an upgraded version of iPhone XR, iPhone XS and iPhone XS Max, starting at $749 (approximately RMB 5,200).

Techcrunch News, in order to stimulate the sales of luxury electric vehicles Model X and Model S, Tesla has announced that it will resume the free charging service for new purchase orders for two luxury cars.
Before Chief Executive Elon Musk once said that the benefits of permanent free charging are "unsustainable." It is reported that the early Tesla car owner welfare plan included free unlimited charging, but later announced that consumers who purchased Tesla cars in 2017 can only get 400 kWh (equivalent to 1600 km mileage) free charging time per year. .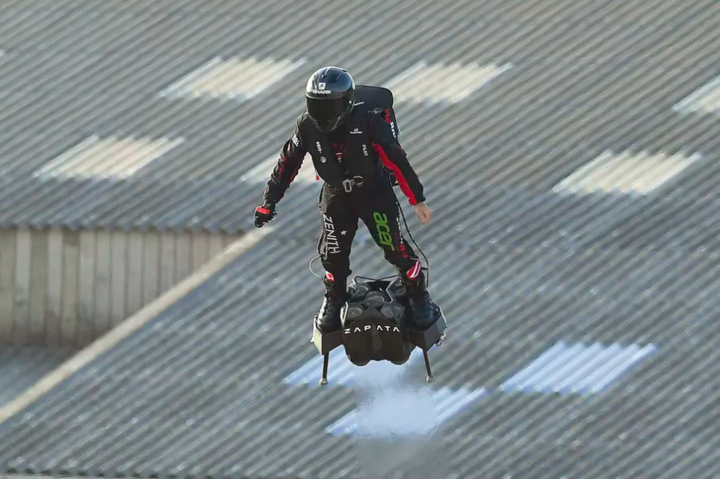 The Guardian reported that on August 4th, the 40-year-old French inventor Franky Zapata successfully flew over the English Channel with his invented jet aircraft, becoming the first person in history to complete this challenge. .
The flight distance is 35 kilometers and it takes only 22 minutes and the average speed is 140 km/h. This is Frankie's second attempt to leap into English.In the Straits, when it first tried on July 25, Fran's gene missed the timing of fuel replenishment and fell into the water.
CNBC News, according to the quarterly report as of June, Apple's spending on research and development was $4.2 billion, or 7.9% of total revenue, the company's highest quarterly spending on research and development.
Since 2003, Apple has spent the largest portion of its revenue on research and development. At that time, Apple focused on iPods and Macs. Now Apple plans to invest more than $16 billion in research and development in 2019, with Chief Financial Officer Luca Maestri suggesting R&D will continue to rise, and the company said it will acquire 2,000 Intel employees for a "pre-investment" for $1 billion.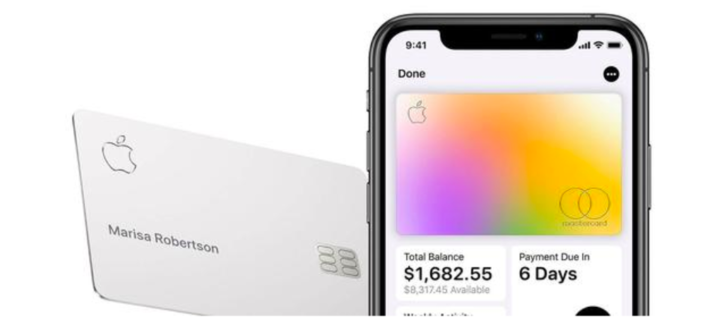 Sina Technology News, according to the customer agreement issued by Goldman Sachs website, Apple Card credit card jointly launched by Apple and Goldman Sachs Group cannot be used to purchase cryptocurrency.
The Apple Card Customer Agreement states that the card cannot be used to purchase prepaid cash or cash equivalents, including cryptocurrencies, casino gaming chips, track bets or lottery tickets. In addition, the Goldman Sachs agreement explicitly prohibits the jailbroken device from being associated with the Apple Card, which will result in the termination of the Apple Card account.
According to Coindesk, Wal-Mart applied for a digital cryptocurrency patent from the US Patent and Trademark Office (PTO), similar to Libra, the digital cryptocurrency that Facebook released in mid-June.
The name described in the patent application document is "Walmart Coin", which Wal-Mart says will be "bundled with conventional currency" and may help finance those who do not have access to banking services. Use this to attract more users.
Ipososible Foods has removed the last regulatory barrier to selling products in grocery stores after obtaining approval from the US Food and Drug Administration (FDA).
Impossible Foods plans to bring its own Impossible line of products to the grocery store shelves in September and said it has signed a large supply agreement with food processing company OSI Group to increase the supply of its artificial meat burgers.


Quick technology news, August 4th, Xiaomi officially released the 2019 model of Xiaomi game at ChinaJoy2019. Compared with the previous generation game, the biggest upgrade point of the new model is hardware configuration.
The new notebook is equipped with Intel's 9th generation Core processor, including i5-8300H and i7-9750H; the latter has 6 cores and 12 threads, single core core frequency up to 4.5GHz, NVIDIA Turing architecture graphics card optional GTX 1660 Ti, RTX 2060; support real-time ray tracing, AI graphics processor, 6GB GDDR6 memory, with DDR4-2666 memory, PCIe 3.0 x4 SSD solid state drive.

Letsgodigital News, Huawei IPO (UK Intellectual Property Office) applied for trademarks on three new models of P300/P400/P500, which are classified into smartphones, mobile phones and tablets. The database also includes five models, including the P600-P1000.
Huawei has never released a three-digit P-series phone. Letsgodigital believes that Huawei may rename P-series phones or introduce more P-series models.
According to Letsgodigital, OPPO mobile phone's new lifting camera design patent exposure, prominently, the rear uses the "V" word lifting design.
The patent shows the model of the mobile phone, and adds 12 colors to render, showing the red color. In addition, the front of the mobile phone does not use the "special shaped screen", the front is a lifting dual camera, similar to the lifting of the Samsung Galaxy A80. The lens, but not only the camera, but also a whole block of irregular areas.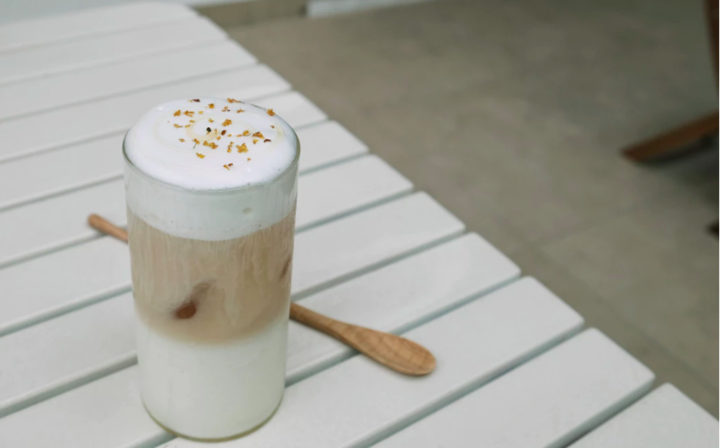 In recent days, the topic of "net red milk tea formula was publicly sold" on Weibo has caused heated discussion. Milk tea formulas including Xicha, Coco, Royal Tea, a little bit, and a cup of tea are all sold on the online shopping platform. The content includes not only graphic and technical tutorials, but also HD video.
The lawyer said that the alleged infringement or fraud, milk tea formula is a trade secret, if the online sale formula is true, it may bear the corresponding criminal or civil liability.
Netizen: "Piracy is useless. The formula of milk tea is similar. The more important thing is the promotion, experience and brand effect." "If you buy it, you won't do it. You will do it and don't want to do it." "I don't spend a dozen dollars." Is it to be lazy?"

On August 5, 2005, Baidu (BIDU) officially landed on NASDAQ.
On January 1, 2000, at the beginning of the millennium, Li Yanhong officially founded Baidu in Zhongguancun, Beijing. The name of "Baidu" originated from the words of the Southern Song Dynasty poet Xin Qiji: the public searched him for thousands of Baidu. Baidu, which started with the patented search engine technology, soon became one of the main entrances for Chinese Internet users to "surf the Internet." "Baidu, you know" is also a word of mouth from Chinese netizens. Baidu's bidding model has given Baidu a lucrative return on its profits. On August 5, 2005, Baidu landed on Nasdaq with an issue price of US$27. After the opening, the stock price was arrogant and the final closing price was US$122.54. Baidu created the stock market myth after the Internet economic bubble appeared.
Li Yanhong ZengAccording to the statement, "Search is all the secrets of Baidu's success." Baidu, which claims to be the world's largest Chinese search engine and the largest Chinese website, has now launched a series of content products around search. In the next era of mobile Internet, AI strategy has become a new keyword that Baidu has mentioned more. Do you have a service with Baidu?