I finally saw a pair, liked because of high value, and then I was surprised to find that it was a shoe for pull back.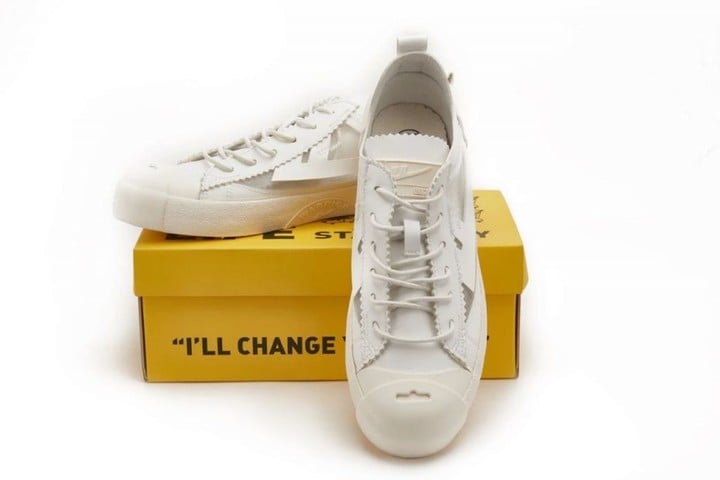 The recent release of this pair of shoes, before seeing the shallow back to the Logo, its value has been unbearable.
"Which shoes is it?", "Is it sold?", "How much is the price?"
The body of the shoe is made of white, and the classic vulcanized rubber sole has a regular zigzag edge.
This is the high-end line of the pullback BQ, and the Chinese new designer brand STAFFONLY, the first collaboration series.
This back-to-back designer co-branded series, some of which have not yet been released, but they are the most popular shoes I want this year.
< p>WeChat search focuses on play material, background reply 3100 strong>], access to part of the purchase link. P> blockquote>

Classic WB-1, do you remember?
is now 92 years old "old age", can be said that it is a generation of memories.
such as this red and white color canvas shoes.
As early as 1979, this low-cut canvas shoe called WB-1 has been designed.
35 years ago, the Chinese women's volleyball team wore it when they won the championship.
The listing immediately captured the hearts of young people at the time. It is also the most classic in the shoes. One.
Section>

The young people who owned it at that time, I just want to wear it every day, every day, and the cows.