If the business grows in the future, it will not be able to offset many high cost growth rates. Even if the new growth point has progressed, it is still difficult to say: in the next stage, this online company with "diversified business structure and still has a gap in revenue compared with the top company" can "break through and then get the upper hand".
Editor's note: This article is from the micro-channel public number "Edu Guide" (ID: zaixianEdu2020), Author: Edu Guide.
1,
Last Friday (01/22), online education and training company New Oriental Online announced its 2021 fiscal year interim results (until November 30, 2020).
The interim financial report shows that the revenue in the first half of the fiscal year was 680 million yuan (approximately 104 million US dollars at the current exchange rate). It was 570 million yuan over the same period last year, an increase of 19%.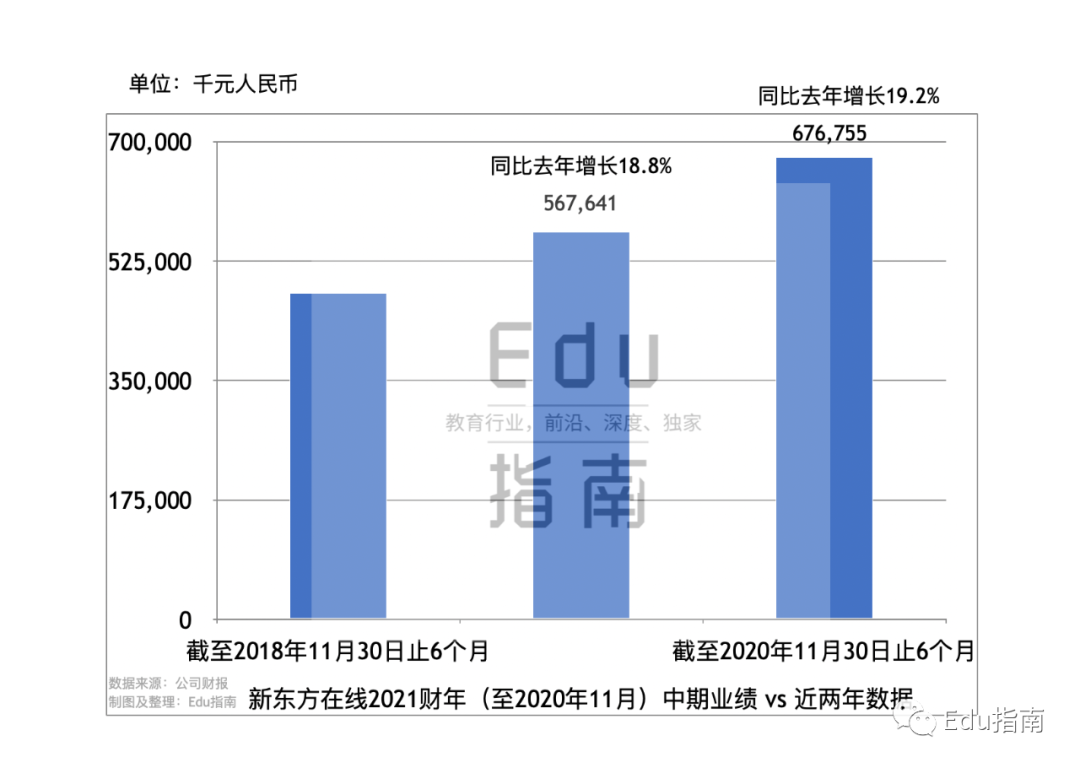 New Oriental Online has four major sources of revenue:To income C has three categories, including 1) university education and training products, 2) k12 education and training products, and 3) preschool. ToB business income comes from 4) institutional customers.
ToC's k12 teaching and training and university teaching and training income are the main sources.
The k12 business is the sector with the largest revenue contribution. The current revenue was 337 million yuan (approximately US$52 million). K12 business segment revenue increased by 162% year-on-year.
k12 contributes nearly 50% of the company's total revenue. This is the first time New Oriental Online has become a "main force" in the first half of the fiscal year. In the same period last year, k12 business accounted for only 23%.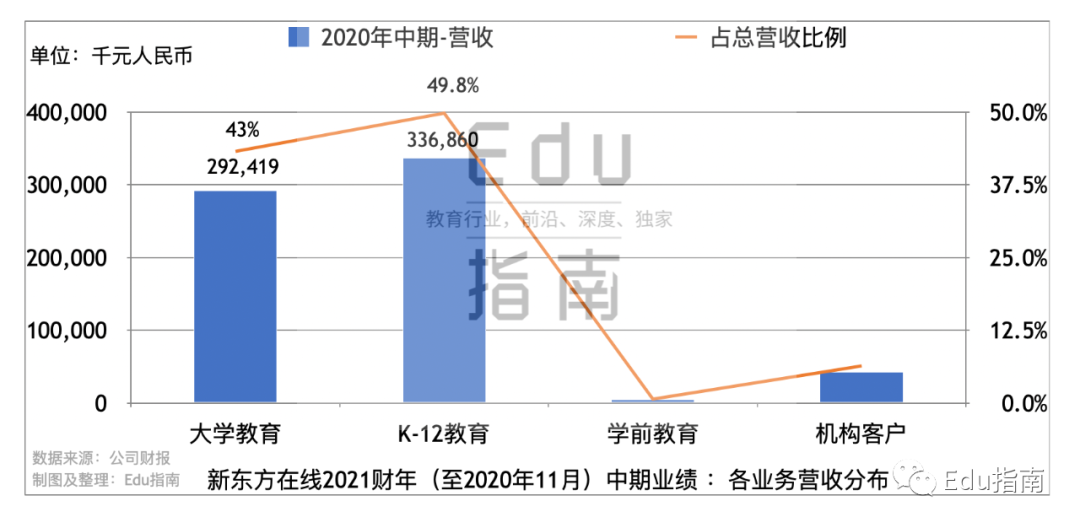 In other words, From the perspective of revenue contribution, as of this financial report, New Oriental Online has "formally transformed from an adult-oriented company to a company with k12 as its main source of income." For the company itself, its most important "external goal" has been transformed into k12 students, and its main "external competition" has also been transferred to k12 companies instead of adult education and training companies