Many times, some people say that it is "small steps and fast running" to make products. At the same time, functions such as rewarding, beautification, live broadcasting, etc. have been opened. The development iteration speed is so fast that almost every update will usher in the attention of more participants. At the same time, the traffic of almost all service scenarios in WeChat supports importing video numbers, that is to say, the video numbers aggregate the traffic from various other sectors. From the point of view of the entrance link, the entrance of the video account is under the circle of friends, which can obtain the support of the traffic import of WeChat's entire ecology.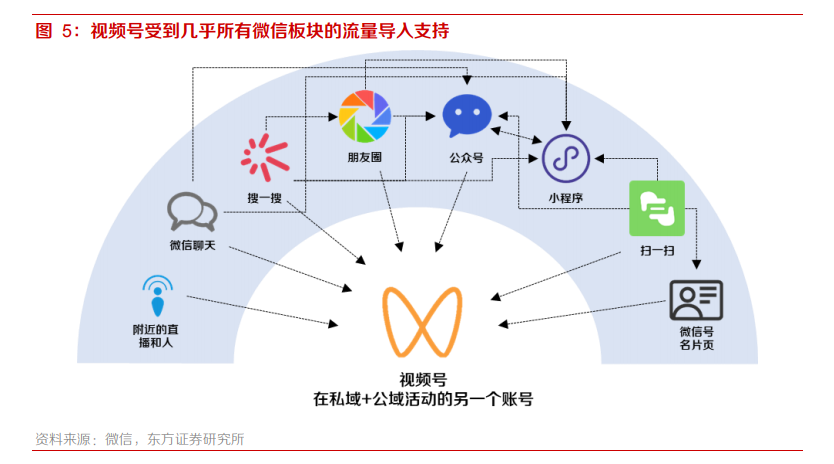 02
South to the capital to vote with feet
Some media described the trend of Tencent Holdings' share price today as "buried by funds." Today, Tencent's stock price has soared. In fact, it is the secondary market's recognition and belief in the huge future commercial space of Tencent Video. In the recent explosion of southbound funds for southbound trading, leading Internet stocks have received very obvious favor.
According to public data, among the top Hong Kong Stock Connect targets by market capitalization, the targets of the southbound fund purchase are concentrated in Internet leading companies such as Tencent Holdings, Meituan, and Xiaomi, as well as companies such as China Mobile and the Hong Kong Stock Exchange. Among them, Tencent Holdings has bought the most, with an estimated purchase amount of tens of billions of Hong Kong dollars since 2021. The scale of Meituan purchases is also estimated to reach the tens of billions of Hong Kong dollars.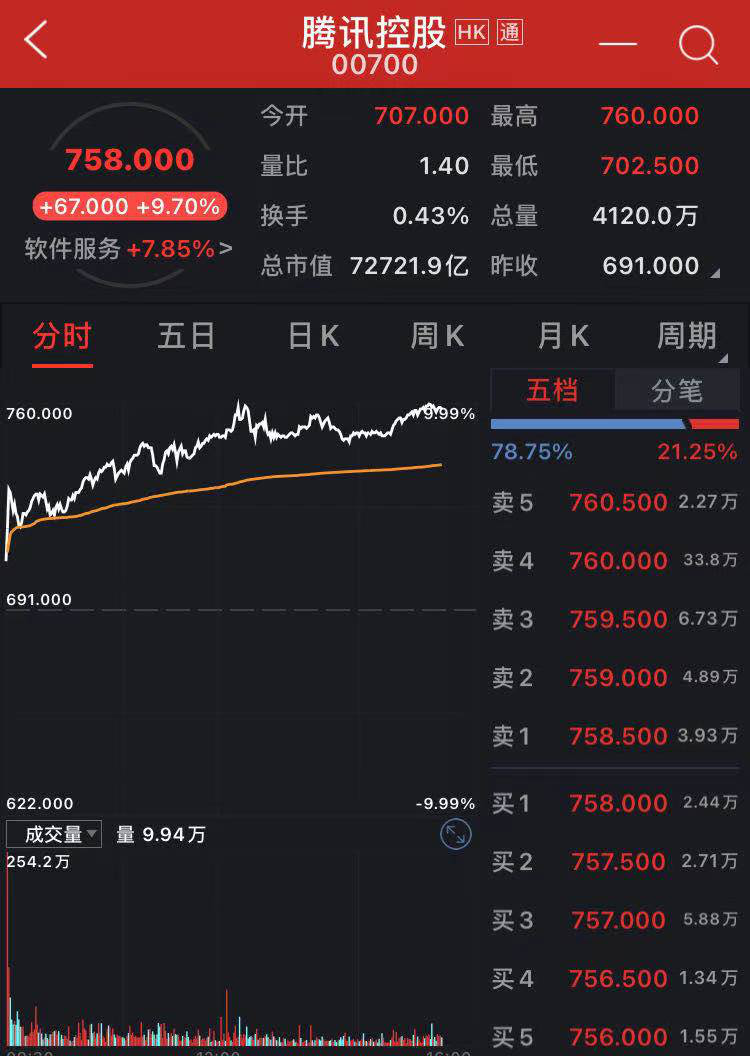 As the short video sector complements the WeChat ecosystem, the WeChat account has 1.2 billion extremely large users after the launch of WeChat. The current video account function is still in progress During the iteration, on the one hand, with the launch of the video account live rewarding, linking, creative tools and other modules, the realization field brought by the video account will continue to expand. In addition, the advertising load rate and live streaming delivery will continue to expand. , 2021 is just the beginning of WeChat's official operation, and the ecological closed-loop established by subsequent video accounts can continue to boost Tencent's performance growth.
Recently, analysts have continuously given suggestions to raise Tencent's target price.In addition to the aforementioned Citigroup, for example, Essence International recently raised Tencent's share price to HK$807 and maintained a buy rating. CITIC Securities believes that the video account is a major breakthrough for WeChat in the video field. The video account has realized the trinity of "decentralization + community reconstruction + live interaction", helping WeChat transform from graphic information to video information. Further upgrade of the WeChat ecosystem. And it is expected that the video account will bring huge commercial value in Tencent's advertising and e-commerce fields in the future.