Acquisition of Baidu's former executives to start the company
Editor's note: This article is from WeChat public account "Dabu Finance" (ID: damofinance), author: Shook.
The public relations company Xuan Ya International (300612.SZ) caused concern last time. Shortly after its listing, the live broadcast platform was intended to be listed in a disguised form through a well-designed solution. After the failure of the 2017 transaction, Xuanya International's share price has fallen more than 50% from its high point, with a market value of around 3 billion yuan.
Recently, Xuan Ya International entered the public opinion line again because of the acquisition and restructuring.
Xuanya International announced on Tuesday that it intends to acquire 94% equity of Internet Marketing Services Company Zhiwei Technology through the issuance of shares, convertible bonds and cash purchases, with a total valuation of 728 million yuan and an acquisition consideration of 684 million yuan.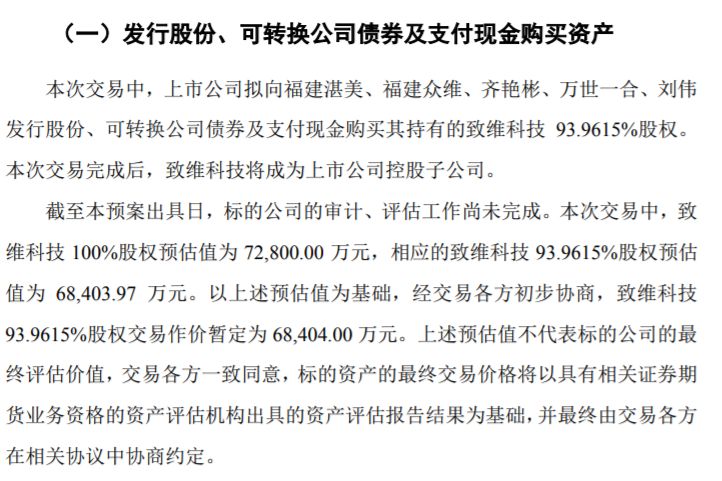 In March of this year, Xuanya International had increased its capital by 30 million yuan to Zhiwei Technology and obtained a 4% stake in the latter. After the completion of the transaction, Xuanya International will hold 98% equity of Zhiwei Technology, which will become the holding subsidiary of Xuanya International. The actual controllers of the listed companies are still Zhang Xiubing and Wan Lili.
The revenue and profit of Zhiwei Technology are much higher than Xuanya International. In 2018, Zhiwei Technology's revenue was 1.97 billion, net profit was 61.81 million; Xuanya International's revenue for the same period was only 370 million, and net profit was only 21.54 million, which was about 1/5 and 1/3 of the target of mergers and acquisitions respectively. , Xuan Ya International's revenue is only 128 million, with a loss of nearly 10 million.
The motivation for Xuan Ya International to reverse its performance through mergers and acquisitions is very obvious.
The year of the launch of Xuanya International in 2017, the revenue was 500 million and the net profit was about 75 million. Just one year later, Xuan Ya International's performance quickly changed. In 2018, revenue fell by nearly 30%, and net profit fell by more than 70%. In the first half of 2019, it began to lose money.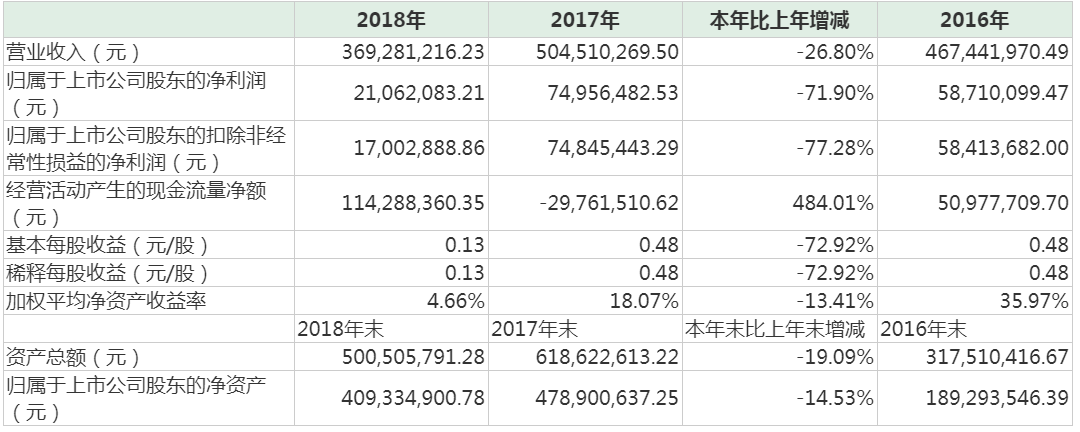 Xuanya International's decline in performance was attributed to the budget cuts of major customers such as automobiles and the Internet. In response to market changes, Xuanya International has also carried out large-scale layoffs in the past year. In 2018, the total number of employees of Xuan Ya International was 257, compared with 369 in 2017, layoffsThe amplitude is over 30%.
But this transaction is an obvious "snake swallow" transaction, which constitutes a major asset restructuring. In addition to the gap in revenue, Xuanya International's total assets and net assets are smaller than Zhiwei Technology. The total assets disclosed by Xuanya International's latest interim report are 478 million, while the estimated 100% equity of Zhiwei Technology is 728 million, which is 1.52 times of the total assets of Xuanya International.
Xuanya International currently has only 140 million in cash, but the cash consideration is about 250 million.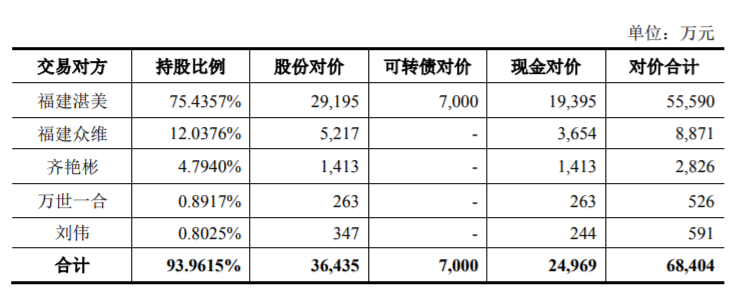 A suspected acquisition
The acquisition of Xuan Ya International is full of doubts.
The most notable is whether the underlying asset is overvalued. In this transaction, the estimated value of Zhiwei Technology's 100% equity is 728 million. After preliminary negotiation, the price of 94% equity transaction of Zhiwei Technology is tentatively set at 684 million. According to the transaction plan, Zhiwei Technology had total assets of 500 million and liabilities of 380 million at the end of 2018, but according to the current valuation, PE exceeded 11 times.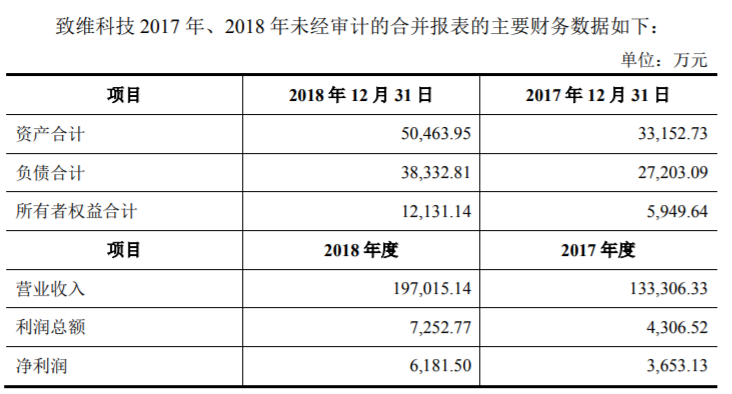 Dafu Finance noticed that the shareholders of Zhiwei Technology, in addition to Xuanya International, were natural person shareholders Qi Yanbin and Liu Wei, as well as Fujian Zhanmei, Fujian Zhongwei, Wanshiyihe and Tianjin Lanying. The latter four legal person shareholders are all limited partnerships. After the equity penetration, Liu Wei directly and indirectly held 76.24% equity, which is the actual controller of Zhiwei Technology.
Liu Wei has worked in Baidu for many years. He has served as Baidu search engine marketing department, major customer sales department, marketing consulting department, general manager of glutinous rice products and user operations, and left Baidu in 2016. However, Zhiwei Technology has close business ties with Baidu and is still the core agent of Baidu SEM (Search Engine Marketing).
It is worth mentioning that Zhiwei Technology was established in December 2015, and Xuanya International also started cooperation with Baidu in 2015, and won the Baidu map and Baidu search marketing business. That is to say, before Liu Wei left, he had already handed over the marketing business of his responsible Baidu search to Xuanya International, and continued to strengthen the relationship with Xuanya International after starting a business.
The performance commitments of this transaction are also questionable. As a concerted action, Fujian Zhanmei, Fujian Zhongwei and Liu Wei promised to achieve a net profit of not less than 5 in 2019, 2020 and 2021 respectively.