Face recognition applications in new retail scene may be prohibited
Editor's note: This article is from the micro-channel public number "IT Times" (ID: vittimes), Author: Sun Yan Li Danqi, Editor: Kicked sister,Typesetting: Huang Jian,released with authorization .
30 seconds quick reading
1 The "AI Four Little Dragons" Shangtang, Megvii, Yuncong and Yitu are now trapped in the shallows.
2 Huge losses, layoffs, executive runaways, bloody listings, data crisis followed one after another, why are even the "four AI dragons" competing with BAT Lost? A set of face recognition algorithms worth tens of millions fell to 400,000 yuan within a few years. The threshold of the algorithm was lowered and the age of AI ceased.
3 The biggest crisis lies in privacy. Industry insiders revealed to the IT Times reporter that after the March 15th party, AI applications for cameras in public areas in the new retail scene may be Will be banned, and some business scenarios of face recognition face rectification risks.
A new round of the "AI Four Little Dragons" competition has begun. Who will be the first AI unicorn to be listed? The latest news shows that Yitu Technology suspended its listing on the Sci-tech Innovation Board, Megvii Technology's Hong Kong stock IPO was stranded and moved to the Sci-Tech Innovation Board, Yuncong Technology responded to the first round of inquiries on the Sci-Tech Innovation Board, and SenseTime also reported A+H shares listing. The answer is unknown, there are many variables.
The "AI Four Dragons", which generally lose money and have generally high valuations, are exposed to the difficult truth after being spotlighted when they participate in the "examination" in the secondary market.
The negative signals are released one after another. At the same time, companies on the artificial intelligence track such as Jingdong Technology, Yunzhisheng, Hesai Technology, and Youbituan may terminate their listings or withdraw their prospectuses.
Looking through the prospectus, poor financial status should be the main factor that hinders listing. Both Yitu Technology and Megvii Technology have their debt-to-asset ratios reaching or close to 300%, and their performance has suffered huge losses year after year. Even on the eve of the listing, some unicorn executives gave up generous equity returns and chose to leave, and layoffs became an option in order to "bleed to go public."
On March 23, Baidu returned to Hong Kong for a second listing, properly taking away the title of "AI First Share".
To make matters worse, in the four little dragons, the artificial intelligence image recognition scene is getting more and more resistance from policy and public opinion. In the second half of 2020, protests against the mandatory use of face recognition are getting louder and louder. This year's CCTV 3.15 evening party, in the name of smart retail, the use of "stealing faces" without feeling, set off another wave of public opinion crisis involving personal privacy issues.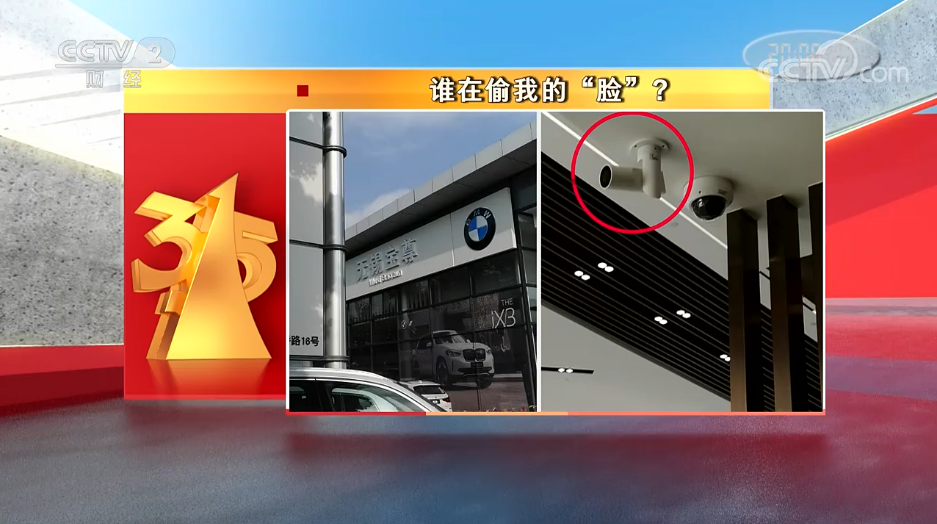 Picture source: CCTV
Industry insiders revealed to the IT Times reporter that after the 3.15 party, camera AI applications in public areas in the new retail scene may be banned, and some business scenes of face recognition face rectification risks.
Where is the next safe and profitable scenario for artificial intelligence companies represented by the "AI Four Little Dragons"?
01
The Eve of Listing
Megvii, Yuncong, and Yitu are "bleeding to go public." The prospectus shows that Megvii lost more than 13 billion yuan in four years, Yitu lost more than 7 billion yuan in three and a half years, and Yuncong lost more than 20 billion in three years Yitu's R&D investment accounts for almost 100%.
For high-tech companies, talents are resources. According to data from Big Brother App, the average monthly salary of Yitu Technology's employees reached 28,225 yuan in 2019, which is 144 percentage points higher than the industry average.
However, on the eve of listing, the rumors of layoffs and executives leaving gradually came true.
Suspension of listing, layoffs, departure of executives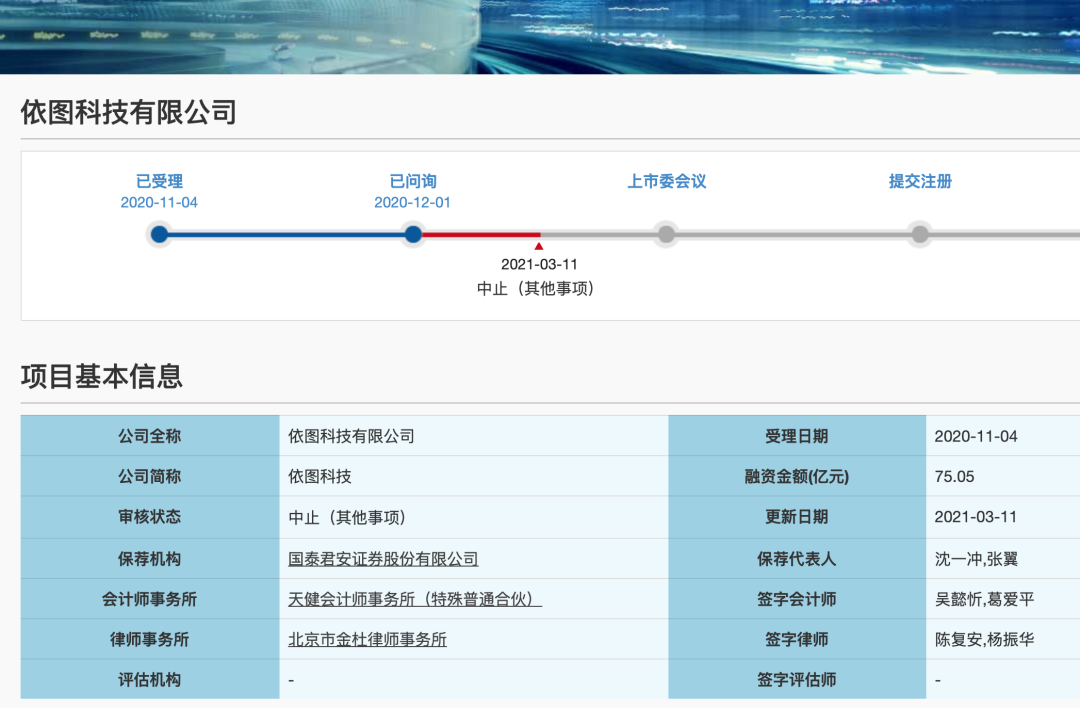 On March 11, YITU's listing on the Science and Technology Innovation Board was suspended. Source: Shanghai Stock Exchange Science and Technology Innovation Board official website
Zai MaiOn social platforms, Yitu layoffs 20% of its staff, cloud optimization from pre-IPO and other rumors spread wildly. The resumes of a group of former Yitu employees came to an abrupt end between February and March 2021, and the resignations were concentrated in Hangzhou Medical sales team and non-core R&D positions in various regions. Some current employees of Yitu and Yuncong told the IT Times reporter, "This is a normal optimization and an active adjustment before going public."
However, the number of recruitment positions released by the "AI Four Little Dragons" widened the gap. As of March 24, the number of recruitment positions for Megvii, Yitu, and Yuncong was 13 on Baidu's Baipin aggregation recruitment platform. , 14 and 38, only Shangtang, which has not announced a specific listing timetable, released 411 recruitment positions.
It can be proved that the two traditional hardware manufacturers Hikvision and Dahua, both in the AI ​​security field, respectively released 103 and 50 recruitment positions.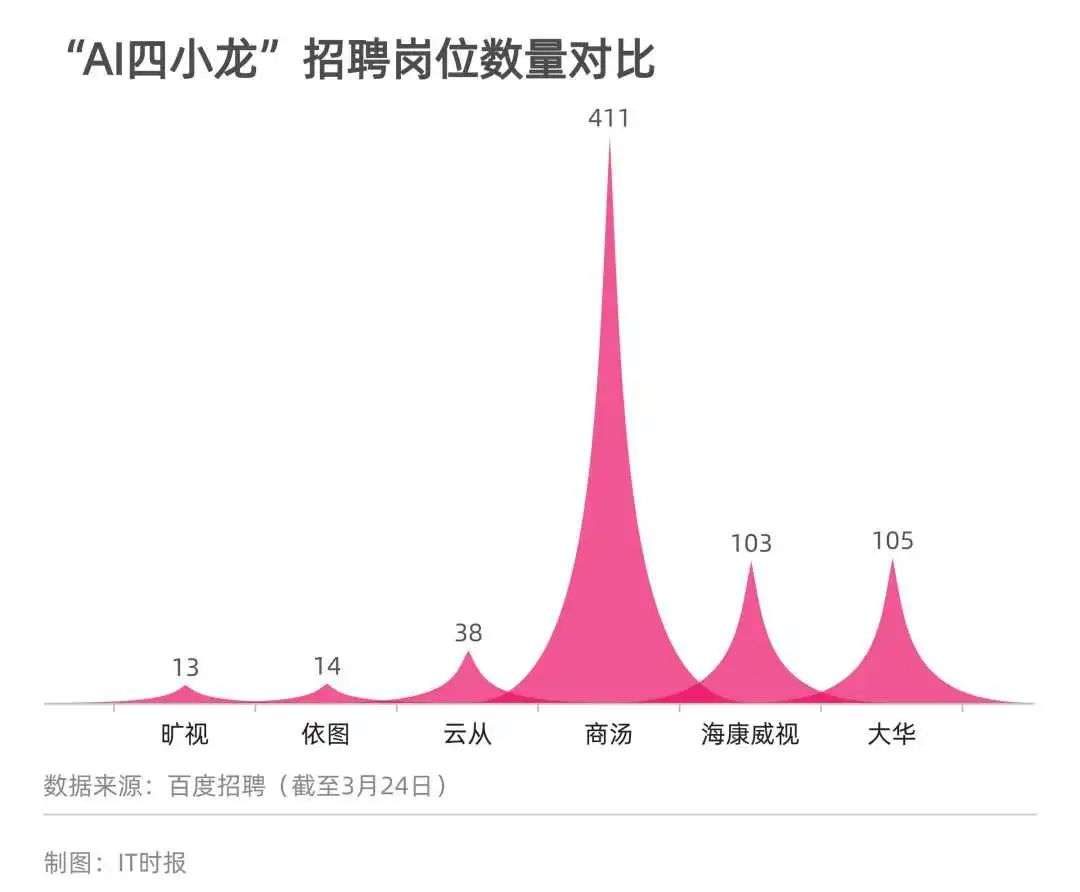 For these rumors of layoffs and suspension of listing, Tan Qian (pseudonym), who is also an AI entrepreneur, is not surprised. "Before the listing, the CTO left. There must be a problem. Shouldn't the executives keep their money? "
When Yitu applied for the IPO, Yan Shuicheng, the original Yitu Technology CTO, left and even left the domestic artificial intelligence circle to join the Southeast Asian e-commerce platform Shopee.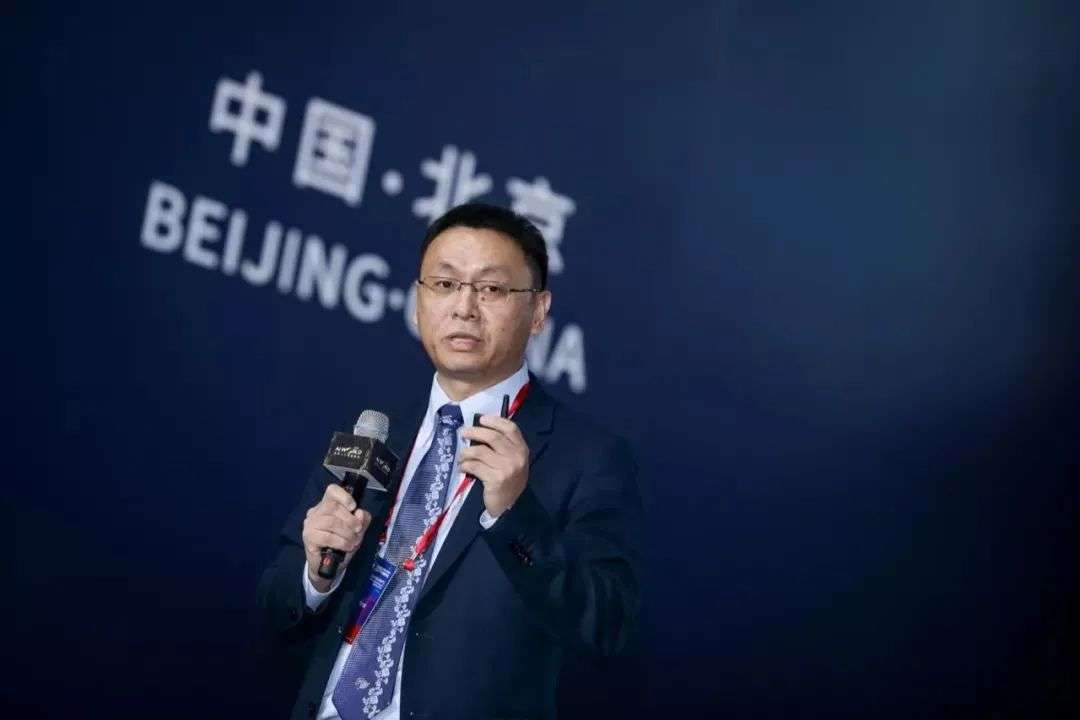 Original Yitu Technology CTO Yan Shuicheng, source: Yitu official website
Coincidentally, Deng Yafeng, the CTO of the AI ​​company Geling Shentong, which has started to go public, is also rumored to leave.
The artificial intelligence circle is so small that almost all technical experts can connect with the "Whampoa Military Academy" such as Microsoft Asia Research Institute and Yaoban. Talents are still an important weight for the "AI Four Dragons" to tell the capital story well. The resignation of core executives leaves AI companies with nowhere to retire except for going public.
In the past few years, with the frantic injection of capital, the valuation of the "AI Four Dragons" has risen, but can the secondary market support the "AI Four Dragons" frequently tens of billions of valuations?
According to public information, Shang Tang is "AThe most gold-absorbing company in the "I Four Little Dragons" has a cumulative amount of approximately US$4 billion in 10 rounds of financing. The other three financing totals are approximately US$1.35 billion in Megvii, approximately RMB3.5 billion in Yuncong, and US$400 million in Yitu.
In July 2020, when the World Artificial Intelligence Conference was held, the rumors of SenseTime's listing had been fermented. Between the talks, investors and secondary market sponsors went to both ends, the former euphemistically expressed their desire to withdraw as soon as possible The latter believes that rushing to go public is not a good thing for artificial intelligence companies that require a long time and high investment.
An algorithm worth tens of millions has fallen by more than 90%
Not going to the market, for AI unicorns, it is indeed a bit unsustainable.
From 2017 to 2018, the "AI Four Little Dragons" mostly rely on algorithms to tell stories. When the time comes to 2019, the AI ​​track based on computer vision has entered the capital winter, and the scale of financing has shrunk seriously. According to data from the Cheetah Global Think Tank, the financing amount of domestic AI companies in 2019 has fallen by 34.8% compared with 2018.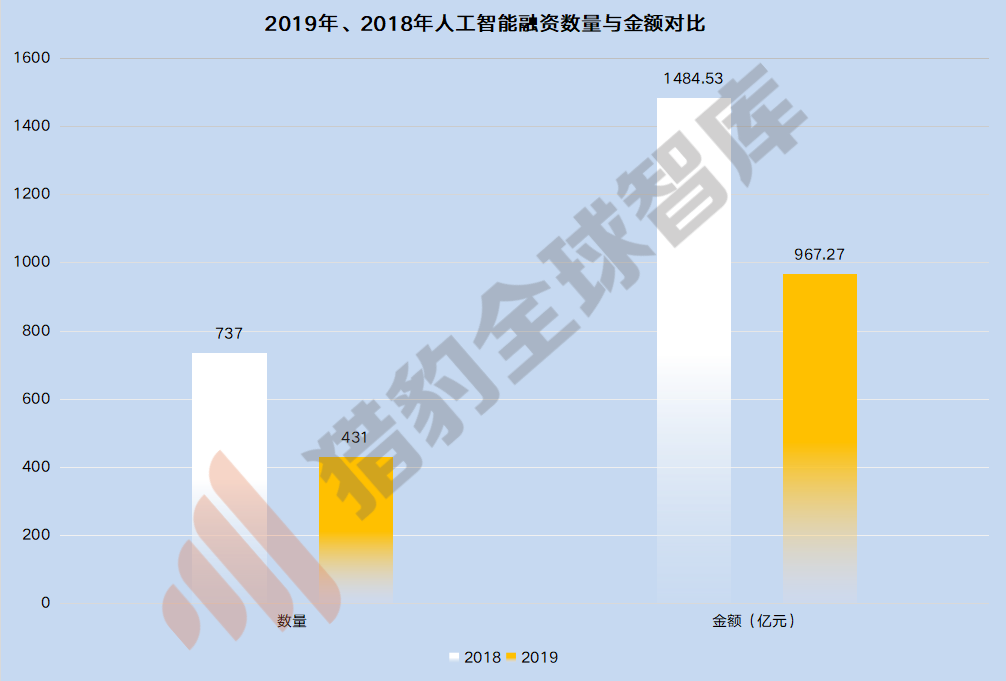 Compared with 2018, the amount of domestic AI companies' financing in 2019 has dropped by 34.8%, and the amount of financing has dropped by 40%. Source: Cheetah Global Think Tank
"A few years ago, a set of face recognition algorithms sold for tens of millions, but now it is only worth 400,000 yuan." In 2019, an AI technology giant said after leaving an AI startup company.
It seems that face recognition algorithms are worthless overnight, and the threshold for image recognition algorithms is getting lower and lower, especially after the giants are gone.
Baidu took the lead in proposing All in AI and launched the "Baidu Brain", which found the track of autonomous driving; Tencent put forward AI in all and founded Youtu Lab; Ali offered Dharma Academy. These actions all mean that the giants perceive the value of the data in their hands, and they try to get rid of the AI ​​algorithm company and build their own AI algorithm team.
Ant Financial released the "Dragonfly" payment hardware, followed by WeChat Pay, which launched the similar product "Frog". The algorithms are all from Ali and Tencent's own algorithm teams.
In the face of the data and channel advantages owned by giants, AI companies hardly have much to fight back.
"A few years ago, vendors were still relying on their proprietary advanced analysis libraries to compete. Now all entry-level technologies are available through open source libraries. Even companies with no AI experience can control these algorithms." GartSun Xin, research director of ner, told the IT Times reporter that according to the 2020 Gartner artificial intelligence survey report, only 53% of AI algorithm prototypes are finally deployed, and these algorithms need to be iterated continuously.
The level of standardization in Chinese factories is low, and a factory informatization has to re-customize a set of solutions, and the investment in manpower, research and development and time costs are very high. "For example, Ali is better at making reproducible and large-scale solutions. The application layer drives the sales of cloud products. AI is just one of the capabilities integrated in it," said industry insiders.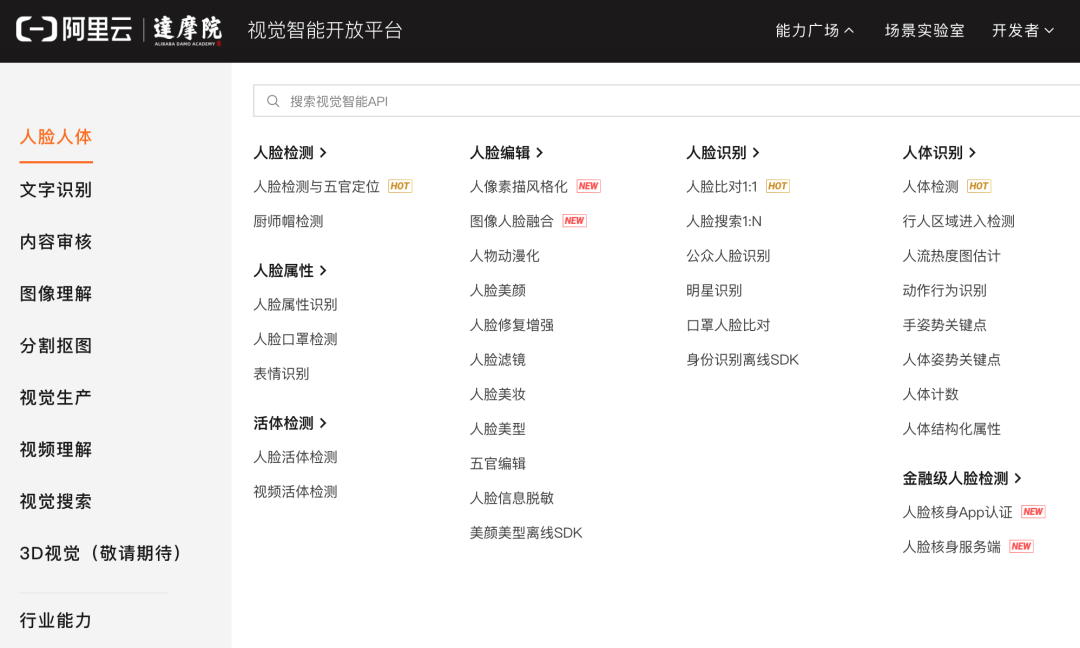 Picture source: Alibaba Cloud
AI Zhongtai is the strength of platform companies such as Ali, Huawei, Baidu, SenseTime, and Yitu. "AI Zhongtai integrates a variety of complex algorithms in the urban digital transformation scene, which improves the adaptability of the product and is closer to the needs of users and the market." According to Ma Yunlong, associate researcher at Tongji University, AI Zhongtai will be the future A major trend.
Baidu, which has just been listed for the second time, released its AI mid-stage as early as mid-May 2020, including two core capabilities, an AI capability engine, an AI development platform, and a management platform.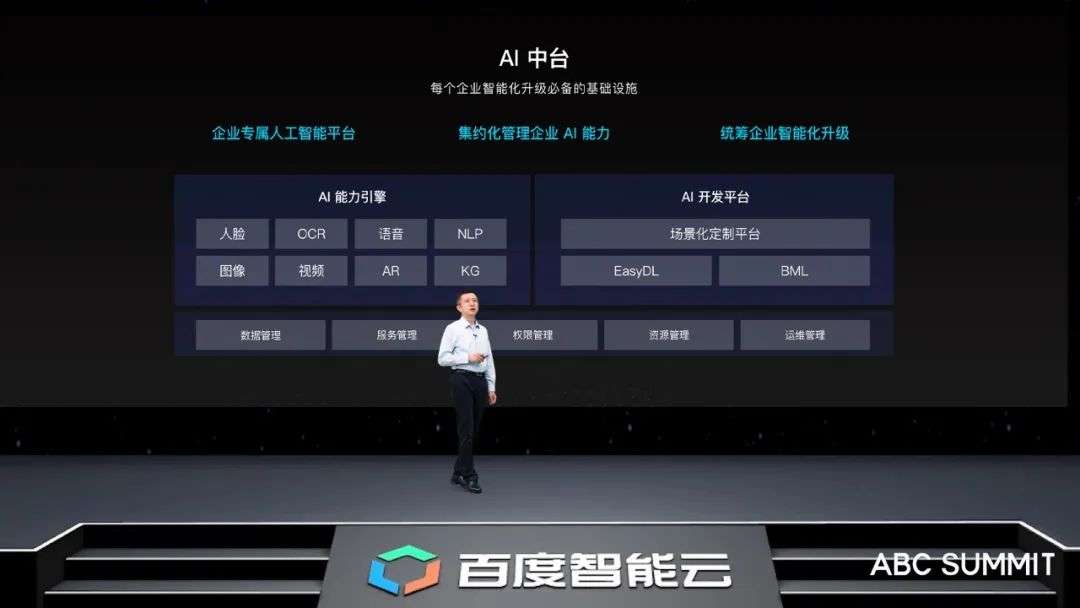 Picture source: Baidu
According to the "IT Times" reporter at the time, the AI ​​capability engine can provide companies with more than 250 mature AI capabilities that Baidu has, that is to say, companies do not need to have too high AI development capabilities to be able to compete in Baidu AI On the basis of the middle station, these AI capabilities are quickly empowered in their own enterprise systems.
02
Behind the huge loss
AI companies generally lose money, in 2020, deputy chief engineer of CCID Research Institute of the Ministry of Industry and Information Technology, An Hui, secretary general of the Artificial Intelligence Industry Innovation Alliance, published a data that nearly 90% of the world's artificial intelligence companies are still at a loss, and more than 90% of the companies in China's AI industry chain are also at a loss.
As for the reasons for the loss, AI unicorns have slightly different opinions, but they are nothing more than investment in research and development, business expansion, and team expansion. At its root, it is a battle between channels and costs.
Prosperity to Winter: BAT Ends for Food
The first large order of the "AI Four Little Dragons" is more or less related to security and finance.
When Alipay was looking for a technology provider for "face payment", it despised and made a decisive decision to win the first landing scene.
Yuncong's first order was to help Haitong Securities build an identity authentication system for remote account opening, thus breaking out of the financial sector.
Yitu's first big order was in the field of security, using the "Dragonfly Eye System" to crack a housebreaking robbery for the Suzhou Public Security Bureau. With the support of the public security department, Yitu has established the world's largest portrait comparison platform, which is mainly used for criminal investigation, anti-terrorism intelligence, security prevention and control, and entry and exit management.
Shangtang's first commercialized large order came from China Mobile's real-name mobile phone system for 300 million people.
However, with the lowering of technical thresholds and stricter government data supervision, public opinion is becoming more and more concerned about privacy. AI companies need to seek more landing scenarios to make money, but they encountered BAT head-on.
The story of the breakup has already been staged. Last year, when Kai-Fu Lee clarified the "spoken error" of Ant Financial's provision of facial data for Megvii, Ant Financial revealed that Alipay's face-scanning payment no longer cooperated with Megvii. The cooperation is limited to Megvii's authorization of its image recognition algorithm capabilities for independent deployment and use by Ants, and Ants did not give any data to Megvii.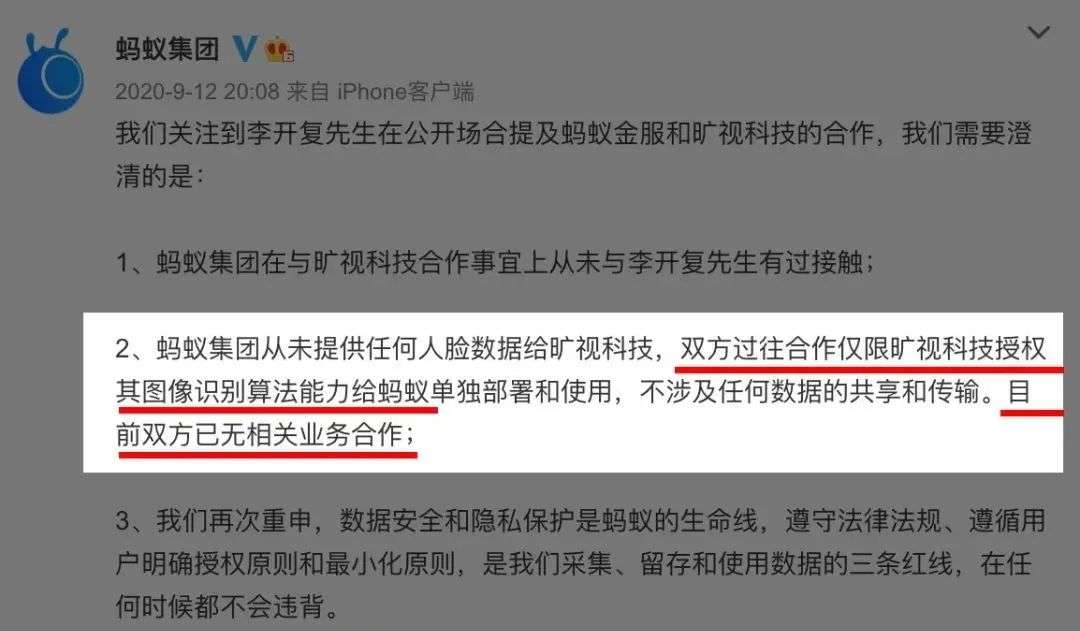 Source: Ant Group Weibo
According to the Megvii prospectus, in 2017 and 2018, Megvii and Ali's related transactions in personal IoT solutions were 20.64 million yuan and 26.16 million yuan respectively, accounting for 14.8% of Megvii's related business revenue that year And 15%, a veritable big customer.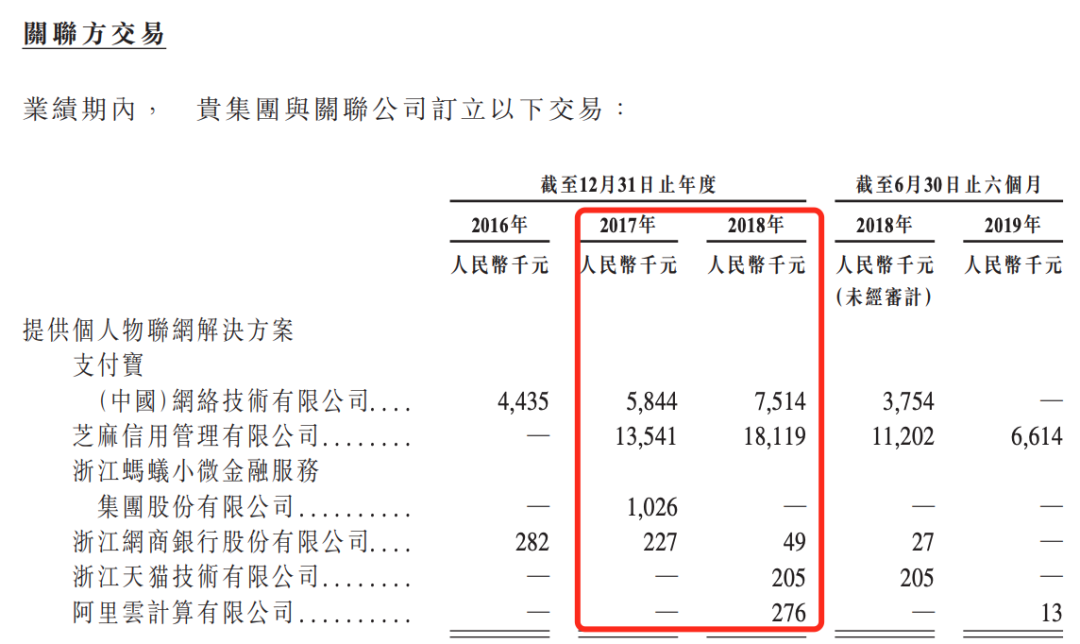 Source: Megvii Prospectus
Baidu, which has grabbed the "first share of AI", has rapidly expanded in multiple tracks such as smart transportation, smart finance, smart cities, smart manufacturing, and smart energy, and has many benchmarking cases. Take intelligent transportation as an example. In August 2020, Apollo won the bid for a new infrastructure project of 460 million yuan in Guangzhou as an example. This project may be the largest domestic order in the field of intelligent transportation in 2020.
After the face recognition track was taken over by the giants, the "AI Four Dragons" had to re-search for vertical tracks, those areas that BAT did not set foot in.
Sorrowful "Haihua Pass"
Security is a field that the "AI Four Little Dragons" have set foot in, but today, the market positions of traditional hardware manufacturers such as Hikvision, Dahua, and Univision are still rock solid.
According to the "2019 China Artificial Intelligence Industry Research Report" released by iiMedia Consulting, the security and financial sectors have become the two areas with the largest market share of artificial intelligence empowering the real economy, accounting for 53.8% and 15.8% respectively. In other words, security is a battleground for military strategists.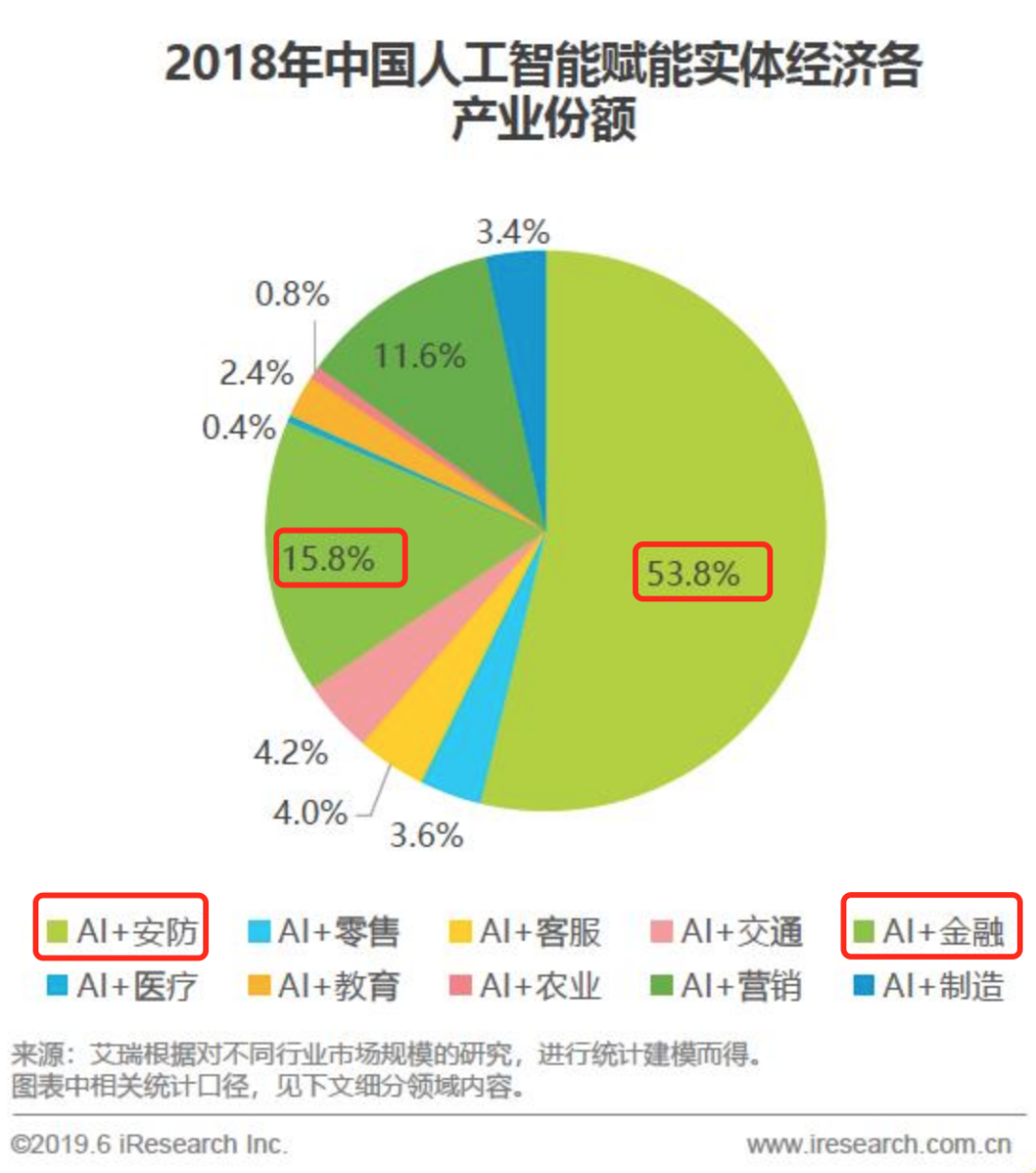 Picture source: iiMedia Consulting
The "AI Four Little Dragons" and traditional camera hardware manufacturers such as Hikvision and Dahua are fighting hand-to-hand. In this battle where channels are king, the government and B-end customers are more willing to pay for the hardware. "AI Four Little Dragons" "I was forced to start a software and hardware integration solution, and even recruited troops to open up channels.
Similar stories are staged again, but the rivals in the commercial war have changed from the BAT platform company to the "Haihua" two major hardware manufacturers.
Hikvision big data experts told the IT Times reporter: "We have built our own algorithm team a long time ago, but we have never heard of a data center."
On the road outside the Haikang Park, there are densely packed cameras to collect test data by myself.
In the current era of stricter data regulation, even Hikvision's hard-It is difficult for software companies to obtain sufficient data to train algorithms, especially urban governance data for government.
High cost of medical data training
During the epidemic, AI companies such as Yitu and SenseTime, and platform companies such as Alibaba Cloud and Huawei Cloud all cut into the subdivision track of AI film reading.
Yitu is the first to jump out of the face recognition track. It can use the AI ​​image reading system in three days when the new crown epidemic broke out, and it will be launched and conducted clinical trials at the Shanghai Public Health Clinical Center. Early layout in the field of medical image analysis.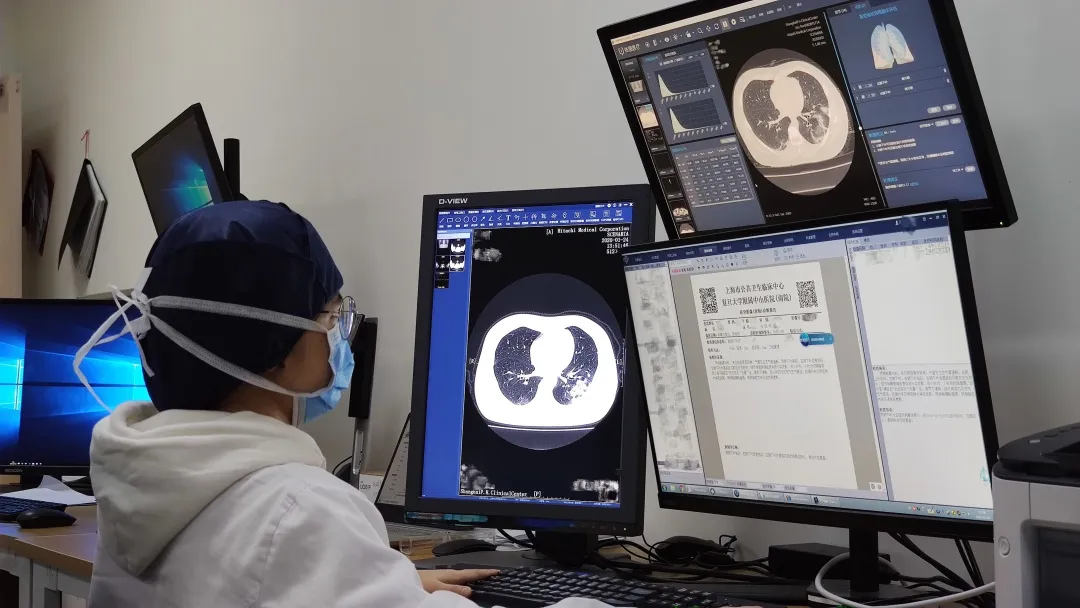 Yitu AI image reading system is launched in Shanghai Public Health Clinical Center, source: Yitu
AI-assisted CT reading of new coronary pneumonia is a typical scene of AI training based on small sample data. According to the diagram, transfer learning and enhanced learning algorithms are used to build models to control the misdiagnosis rate at 1%.
Data training for medical image analysis has a higher threshold than the familiar face recognition, object recognition, and even speech recognition. The former not only requires an experienced imaging doctor to label the data, but it is also very difficult to obtain the data.
According to Yitu's public prospectus, its intelligent medical clinical decision-making platform has invested 117 million yuan in the development phase. This platform is to label different types of medical image data by experts, and then make the machine can use deep learning Perform structured analysis.
The cost of AI medical data training is high, second only to the development cost of 340 million yuan for its AI chips and hardware products, and the development cost of 608 million yuan for the urban vision center platform (algorithmic computing platform developed for urban governance).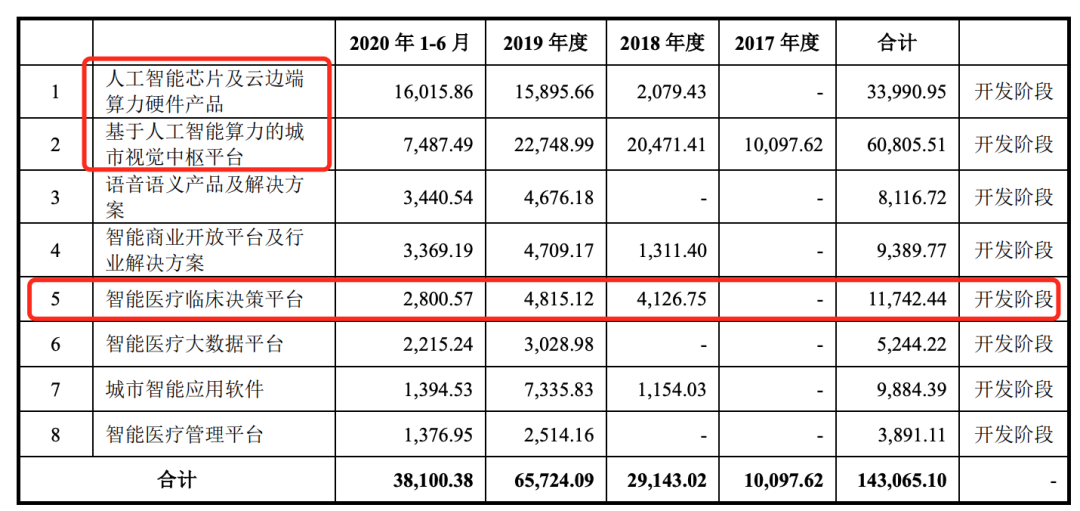 Picture source: Yitu prospectus
Invest in high-cost training dataIt is necessary. On March 15th, a recent study led by the University of Cambridge found that 62 AI algorithms have major problems such as algorithm bias and non-repeatability, and none of them have clinical diagnostic value for the new crown. Because these 62 algorithms have a common problem: the lack of involvement of imaging doctors and clinicians.
Every time an AI company changes its main track, the cost of data training increases.
The signal of changing the track has been transmitted to the bottom of the ecological chain. As early as the end of 2018, the AI ​​data labeling team of Yang Zhi (pseudonym) could not receive orders for face recognition labeling. In 2019, their team began to identify and label autonomous driving images. Nowadays, the marked image has become a radar pattern. For skilled data annotation workers, the unit price of marking a radar chart has increased by 30% compared to the simple dot-and-draw frame of image recognition.
In the early stage of AI development, the threshold for data labeling based on image recognition was low, and it was mostly done in small workshops. These data may have certain pollution and prejudice. As the professional threshold of data labeling increases, the cost of data labeling and training is getting higher and higher.
"The increase in data training costs is only part of the reason. Generally speaking, the business is not focused, and sales-oriented AI companies are getting worse and worse." After contacting more and more AI companies, Yang Zhi felt Some doorways.
03
The next battleground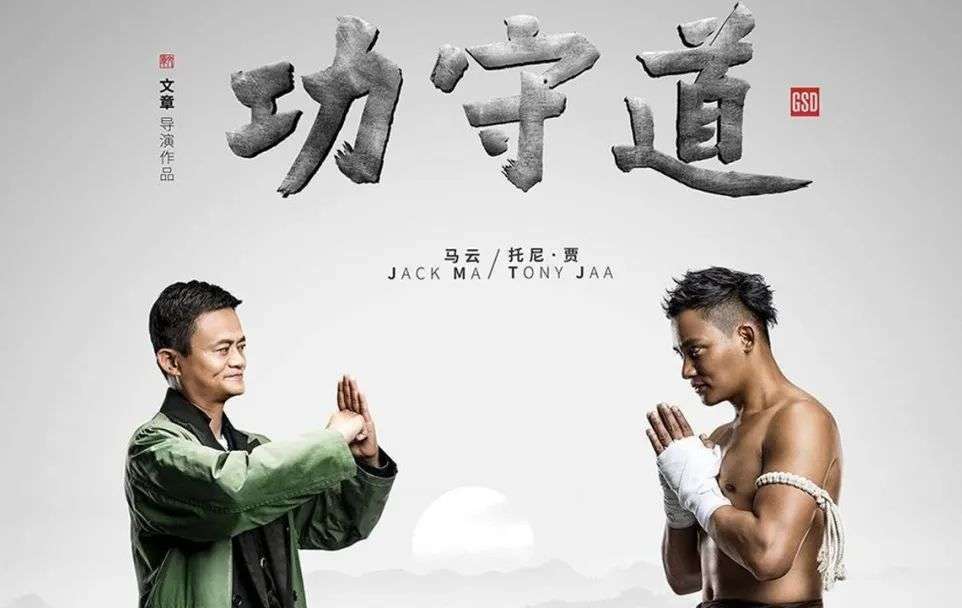 Source: Stills from "The Road of Offense and Defense"
Algorithms based on small data and the long tail scenario are areas that platform companies and ordinary big data companies will not invade.
In the future, urban governance will inevitably need to go deep into the capillaries of the city. This long-tailed niche demand will be a field in which the "AI Four Dragons" can compete.
Long tail application becomes a new blue ocean
In Changning District, Shanghai, the reporter simulated a random parking of shared bicycles. After 12 minutes, volunteers parked the shared bicycles back to the designated area. Nine minutes after littering, the whole process from discovery to disposal was also completed.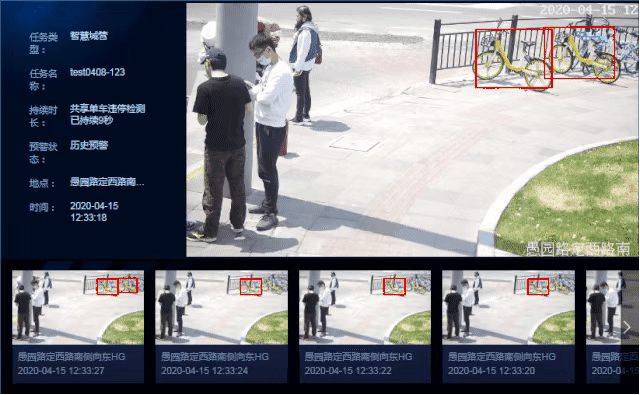 Shangtang shared bicycles illegal parking and littering detection, source: Shangtang
During the epidemic, the Spanish government restricted everyone's travel, but allowed dogs to walk, so some people walked their toy dogs, and some even dressed up as dogs.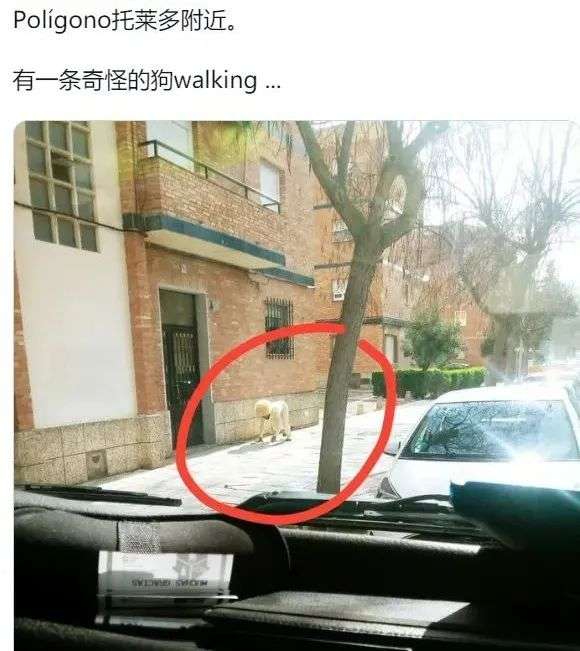 Picture source: Twitter
In front of these scenes, AI is still mentally retarded.
A person from a telecom operator also revealed to the IT Times reporter that the Shanghai municipal government had previously proposed a need to detect whether residents are holding dog leashes, but after a technical evaluation, it was found that in order to solve the needs of this niche scene, Costs such as manpower and computing power will increase exponentially. There is no way to make such scenarios into a universal product. At the same time, lack of data has also become a new problem.
Scenarios such as illegal parking of shared bicycles, littering, and dog walking compliance are all niche and long-tailed needs, but if you follow the current big data machine learning method, you will encounter lack of data and insufficient scenarios The challenge of focusing is more costly.
At the 2020 World Artificial Intelligence Conference, SenseTime's CEO Xu Li did not spend much time introducing the AI ​​supercomputing center built with an investment of 5 billion, but spent a lot of time introducing long tail applications.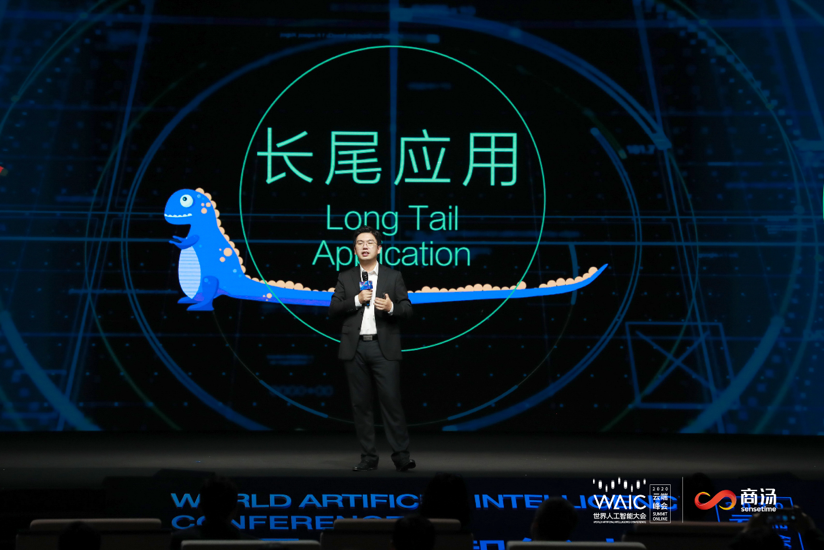 Picture source: Shangtang
At the moment when BAT spends huge sums of money to build supercomputing centers and data centers, SenseTime's advantages in computing power are gradually being equalized. It hopes that in the long-tail application scenario, it will be better than BAT,Cloud platform companies are more competitive.
The government promotes data openness
In 2035, Shanghai will be built into the "International Digital Capital" with world influence.
The Shanghai government sent a clear signal, "The government hopes to use AI and other new technologies in urban governance in the process of digital transformation. While improving the government's operational efficiency, it also provides rich experiments for local AI companies. Platform." Ma Yunlong thinks.
Where are the opportunities for AI companies in the digital transformation of cities?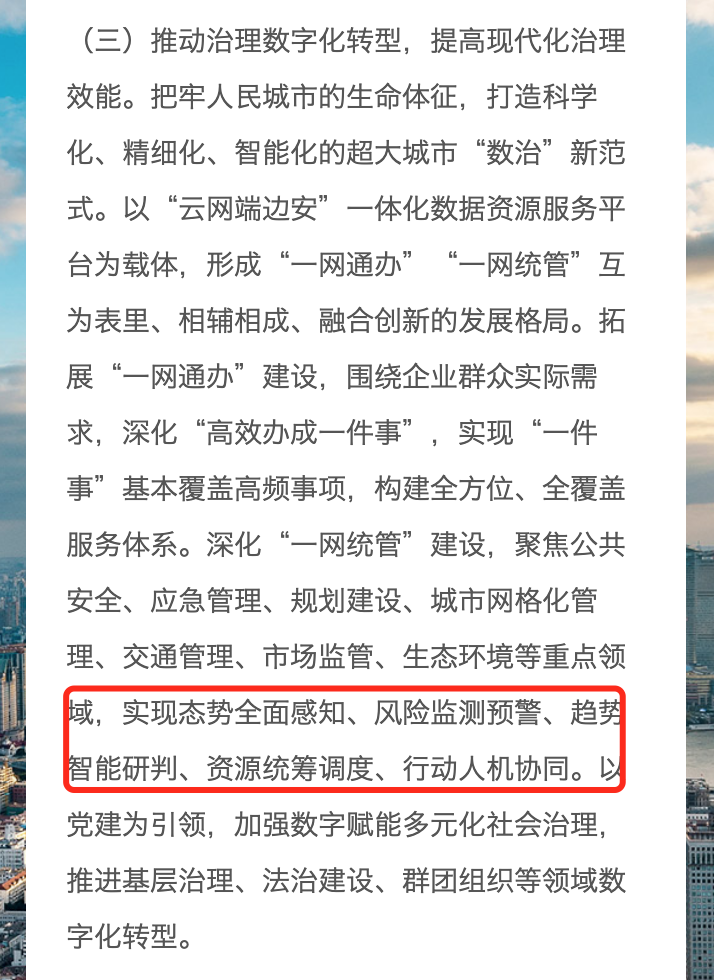 Source: "Announcement of Opinions on Comprehensively Promoting Digital Transformation of Shanghai City"
Ma Yunlong explained that the government's requirements for comprehensive situation awareness, risk monitoring and early warning, resource coordination, and action man-machine coordination proposed in the transformation plan correspond to simulation technology, prediction technology, optimization technology, and automation technology. These technologies have always been difficult to implement in the past, but now, the demand for urban digital transformation emphasizes the overall situation and pre-judgment, which will guide the government and enterprise service providers to accelerate technological development and informatization investment, and universities will also It is expected that the technology will be industrialized through a more flexible mechanism.
What if there is a lack of data? How will public data be open?
In the past, if a company wanted to obtain part of the data from the government, under the premise of ensuring data security, the company had to go through a set of mature and complicated application procedures, and finally select the company through a project. Today, the Putuo District Government of Shanghai is trying to establish a digital transformation laboratory and other methods to optimize open process data.
Ma Yunlong is also optimistic about the attempts of Shanghai district governments to open up data. "Once this model matures in Shanghai, it will be replicated in the Yangtze River Delta region and can even be promoted nationwide."
For the "AI Four Dragons", going public is a corner, and passing through the "Valley of Death" is the "Mature Ceremony". Keeping the life and death lines of user data and personal privacy, and looking for new urban governance, financial risk control and other scenarios, can the long tail application be born.