10 billion U.S. dollars invested in 10 years.
Editor's note: This article from the micro-channel public number "deep ring" (ID: deep-echo), of: Zhouyong Liang.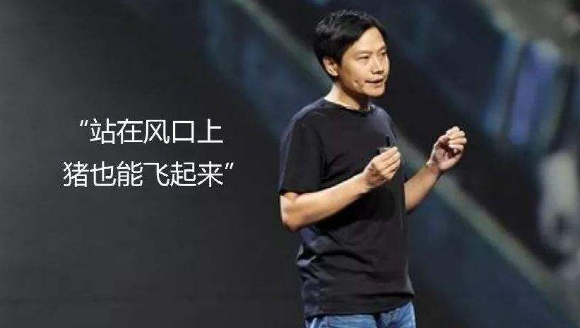 The "boots" finally landed.
On the evening of March 30, Xiaomi issued an announcement stating that it will officially build a car and plan to establish a wholly-owned subsidiary to be responsible for the smart electric vehicle business. The initial investment is RMB 10 billion, and the investment is estimated to be USD 10 billion in the next 10 years. Xiaomi also said that Xiaomi CEO Lei Jun will concurrently serve as the CEO of the smart electric vehicle business. Xiaomi has not disclosed more details about the car manufacturing business.
In this regard, many netizens commented on Lei Jun's Weibo, "Here is here! The first car of young people! Does Lei always consider pricing 1999?", "Every field that Xiaomi enters will be visible to the naked eye. The progress of the industry, I hope that the first car of young people will live up to expectations", "The first car of young people, there will be Xiaomi for food, clothing, housing and transportation in the future"…
Previously, on February 19, according to "LatePost" report, Xiaomi had decided to build a car and regarded it as a strategic decision. However, the specific form and path have not yet been determined, and there may still be variables. A person familiar with the matter said that Xiaomi's car may be led by Lei Jun, the founder of Xiaomi Group.
On March 26, Reuters reported that Xiaomi is in close contact with Great Wall Motors and plans to use Great Wall Motor's factory to produce electric cars. The two sides may sign a joint car-making plan this week. In response, Xiaomi responded at the time, "Refer to previous announcements and will not comment."
Already have a layout
Xiaomi's car building was not a "whipped up". According to Tencent Technology, citing people familiar with the matter, Lei Jun took the lead in evaluating the potential of the electric vehicle industry a few months ago, and made the final decision to enter the field in recent weeks. Xiaomi has hired engineers to develop software embedded in the car.
Actually, Xiaomi and Lei Jun have already had a layout in the field of new energy vehicles. In terms of vehicles, Shunwei Capital controlled by Lei Jun has invested in Weilai Automobile and Xiaopeng Automobile, and is also very familiar with Li Bin and He Xiaopeng. In November 2018, Lei Jun visited Weilai Automobile and issued a post saying, "Today I visited Weilai Automobile and reviewed Weilai's entrepreneurial story. Four years ago, Li Bin decided to start a new business and he talked to me. I admire Li Bin's Talent and entrepreneurial passion decided to help, and Shunwei Capital became the first institutional investor in NIO.
In August 2020, Xiaopeng Motors was listed on the New York Stock Exchange, becoming a successorWeilai, the third new car-making force after the ideal. At that time, Lei Jun sent his congratulations on Weibo, "Xiaopeng and I were friends for many years and invested in the UC he founded in 2007. A few years ago, he decided to start a business for the second time. I admire his courage, and Shunwei invested in the A1 round and In the C round, Xiaomi invested 50 million US dollars last year."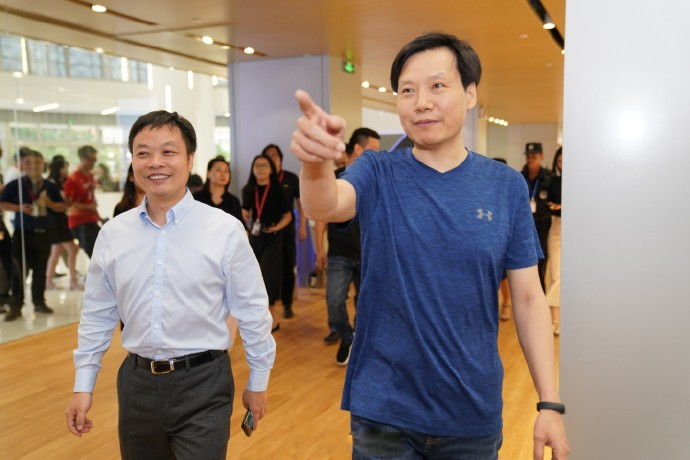 In terms of software, in addition to co-founding a joint laboratory with BYD, Xiaomi also has built-in BYD and Xiaopeng car keys in its mobile phones, and also supports functions such as intelligent control of Weilai cars. Earlier, Xiaomi also signed a smart car cooperation agreement with FAW Car.
As can be seen from the public information, among the ecological chain companies invested by Xiaomi, there are companies that develop in-vehicle smart products such as Ruimi Technology and Chemi Technology. The related patents of Xiaomi Auto involve wireless communication networks, digital information transmission, and traffic control. System, navigation and other fields. According to media statistics, from 2015 to 2020, Xiaomi's patents in the automotive field have reached about 800, and at the same time, it has increased its international patent layout.
Build a car like a mobile phone
A question that has attracted much attention is how will Xiaomi build a car? According to people familiar with the matter, Xiaomi will outsource car assembly to contract manufacturers, and the company's smartphones use this model. However, Xiaomi has no plans to choose an established car manufacturer. This also means that Xiaomi has a high probability of choosing the foundry model for car manufacturing.
At this stage, the foundry model is indeed the door of opportunity for cross-border car manufacturing.
Last year, the market value gap between Tesla and Toyota reminded people of Apple's subversion of Nokia. It is true that the complexity of automobile manufacturing far exceeds that of mobile phones, but the development of the two industries still shows many commonalities. Last year, this commonality was reflected in the impact of new forces on traditional enterprises. At the beginning of this year, this commonality was manifested in the transformation of industrial logic by the foundry model.
Looking back at the mobile phone industry, Apple's innovation capabilities and Foxconn's manufacturing industry have joined forces to break through Nokia's defenses, and with the arrival of the intelligent wave and the maturity of the industrial chain, a wave of mobile phone entrepreneurship has ushered in.
In 2011, Xiaomi announced its entry into the mobile phone market. In the same year, OPPO and vivo launched their first smartphones. In 2012, Huawei released the P series smartphones. In addition, technology companies such as 360 entered the mobile phone track. Whether it is Apple, Huami OV, or those mobile phone brands that have been forgotten, they emerged intensively around 2011, quickly entering the mobile phone market and being able to compete with major manufacturers such as Nokia.The underlying industry foundation is that at that time the mobile phone industry chain has matured, providing mobile phone entrepreneurs with the possibility of rapid productization of their creativity and technology.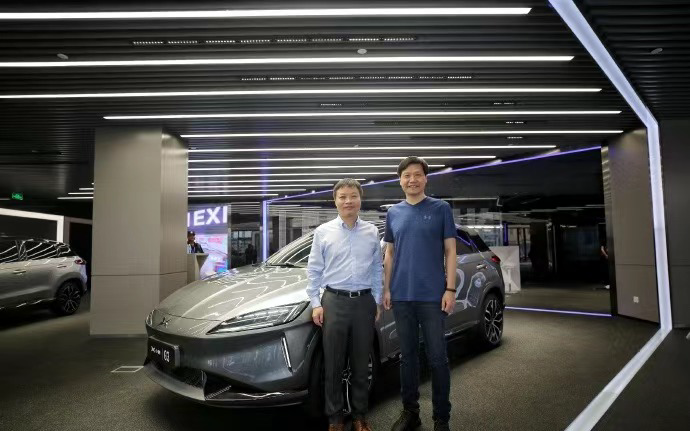 Xiaomi made cars, Apple made cars, and Baidu made cars. Today's technology giant's cross-border car building craze is similar to the mobile phone entrepreneurial craze, and the underlying foundation is also the rapid productization capability brought by the mature industrial chain. The importance of foundry is thus highlighted.
In the early days of the rise of the new car wave, there was a discussion about whether the foundry model was reasonable. Compared with the strict control of the production and manufacturing links of traditional car companies, new forces often adopt the foundry model, such as Weilai It has chosen JAC, Changan, and GAC for foundry to reduce the burden of assets and costs, and shorten the time from design to mass production.
There are also opponents of the foundry model, such as Weimar. Shen Hui, the founder of Weimar from Geely, is full of doubts about the quality control problem under the foundry model. Shen Hui once said: "If I choose OEM production, I will not sleep every day." Therefore, Weimar invests heavy assets in self-built factories.
The first batch of new car companies have disputes over the choice of OEM and self-built factories, but for cross-industry players such as Xiaomi, Apple, and Baidu, Tesla has already run through the profit model and Weilai Ideal Xiaopeng Under the highly anticipated situation, if you want to build your own factory, it means that the time for it to officially join the market competition will be delayed.
The reform of the automobile industry has reached the explosive stage, and time is waiting for no one.
From this perspective, foundries have assumed an important and unique historical mission in the transformation of the automotive industry. Conversely, the current wave of car manufacturing is getting hotter and there are more new entrants. Before these companies can accumulate enough manufacturing capacity through long-term efforts, foundry companies will be important participants in the industry change. Will share the car bonus together.
Xiaomi Auto is really coming. Can it bring some surprises to the auto industry like reshaping the mobile phone landscape?