Angrily at Silicon Valley and Wall Street, how did alternative investor Chamath become the "king of SPAC"?
Editor's note: This article from the micro-channel public number "Silicon rabbit race" (ID: sv_race), of: Shiina, Editor: Zi.
Among the many young Silicon Valley billionaires, Chamath Palihapitiya, the head of Social Capital, is almost the boldest in public.
In the Gamestop incident of the US retail short-squeeze agency drama, he turned into a retail representative and became a high-profile figure, slamming Wall Street institutional investors "Why can Wall Street institutions buy and sell stocks not based on fundamentals, they can use what retail investors don't have. Tools"; when he became ruthless, even the former company Facebook, which made his fortune, he bluntly said: "These technology companies are tearing apart the social structure."
In the past 2020, he won the title of "King of SPAC" for himself. From Fortune to Axios to CNBC, basically all the mainstream business and technology news media are following him; and in Recently, there have been rumors that he will be in politics and may run for Governor of California.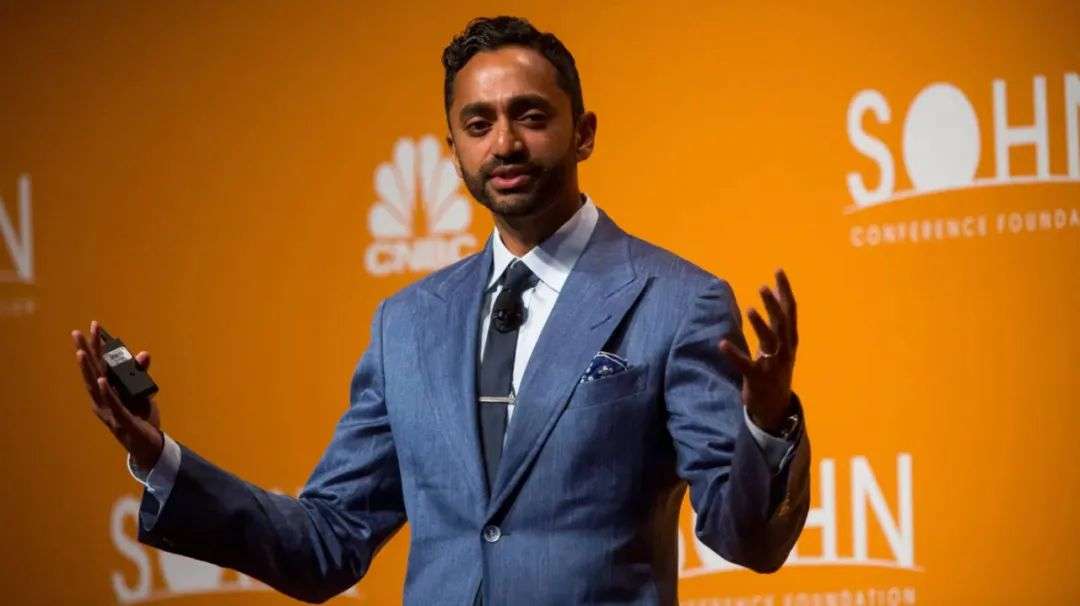 Picture source: Getty Image
If you think that in the past few decades, the most maverick of entrepreneurs is Musk, then the person who subverts your inherent impression of investors will be Chamath Palihapitiya.
VC who disdains traffic and doesn't believe in intuition
Chamath's Social Capital, headquartered in Palo Alto, California, has an 8,000-square-foot industrial-style office there and manages more than $2 billion in assets. Under Chamath's leadership, the company is While engaged in traditional venture capital work, it is very different from other Silicon Valley VCs.
Chamath, who led Facebook to make a profit and then pulled out, doesn't particularly favor those who only stare at it.Internet companies that grow users and rely on crazy advertising for monetization.
He once stated that he hopes to use wealth"as a bridge to more meaningful, long-term and largely unrealistic goals…to improve the quality of humanity by solving the world's most difficult problems ."
According to Business Insider, Chamath has been obsessed with Forbes' billionaire list since he was a child. From this, Chamath's observation of wealth is: "Very few people get rich by focusing on getting rich. Of all the rich people I have met, they always focus on solving problems. Wealth is a by-product of this process. They are. The bigger the problem solved, and the stronger the solution they deliver, the more wealth they create."
This recognition runs through his investment career.
Social Capital claims to invest in "highly disruptive ideas" and "important ideas that have been overlooked" in healthcare, education, financial services, and the Internet. The ideal mission advertised on the company's official website is "Promote human development by solving the world's most difficult problems."
This also forces it to fight like a technology company: the team will hire engineers to create products that aim to change the way startups are discovered and helped by their supporters.
In addition to Social Capital's emphasis on philanthropy and social responsibility, its highly data-driven investment approach also differentiates itself from other venture capital companies.
This stems from another fundamental belief of Chamath: Data rather than intuition should drive venture capitalists' investment decisions.
Traditional venture capital largely depends on the professional field and personal ability of the investor who leads the transaction. Sometimes, the personal relationship with the entrepreneur will affect the venture capital decision. People are often the biggest uncertain factor in this process. And Social Capital should try to avoid this "shortcoming". It is one of the first companies in the industry to use data/technology to drive the selection of investment targets.
And existing investment activities are often full of "preferences" for whites, men, and the wealthy. Can these surface factors be eliminated and a tool that can process information faster than humans can be constructed?
Social Capital hopes to better discover neglected ideas and founders. To this end, Social Capital internally developed a system called CaaS (Capital as a Service) that allows startups to upload data about their business and then use algorithms to mark valuable investments.
So far, the system has selected various industry winners. Including SlCompanies such as ack, Box (IPO) and Yammer (acquired by Microsoft).
According to data from CrunchBase, Social Capital has made a total of 386 investments. According to data, From 2011 to 2019, Social Capital's total absolute return was 997%, which is more than three times the 325% return of the Standard & Poor's 500 Index.
So when most of the Silicon Valley venture capitalists talked about "investment, pay attention to luck and skills", Palihapitiya looks like an outlier.
"I just don't believe in intuition," he said.
Interestingly, Chamath talked about his early experience of breaking into the technology industry, and he would also appreciate his destiny's care.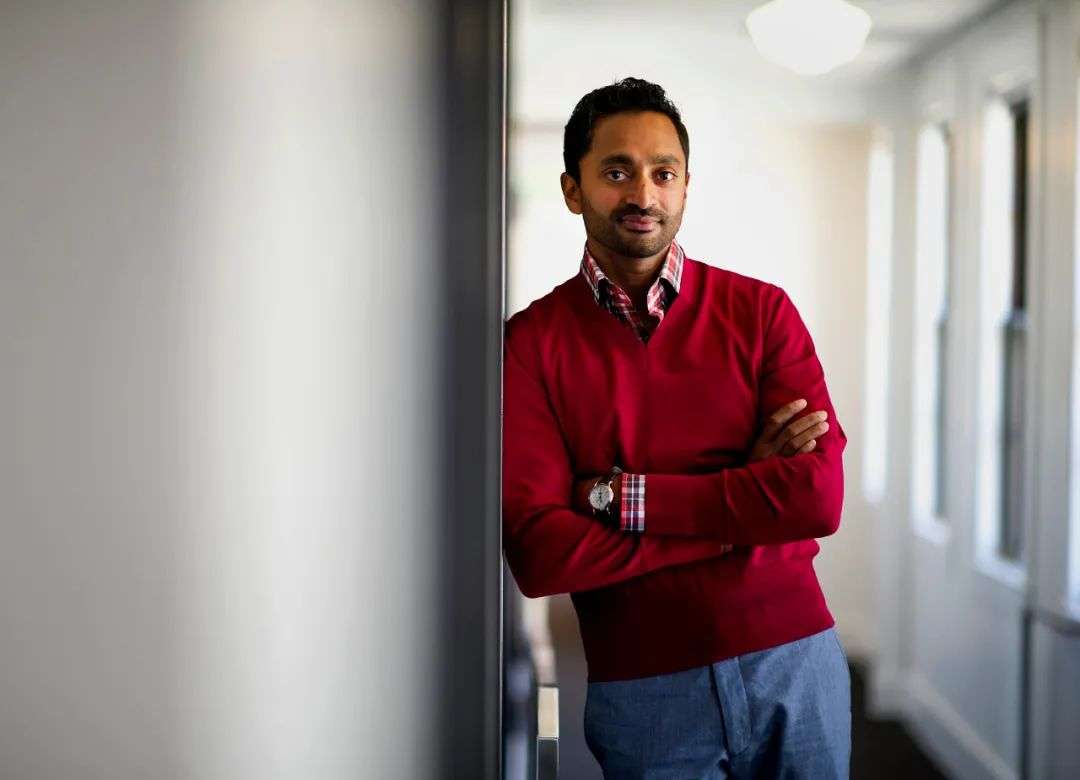 Picture source: DAVID PAUL MORRIS
In 2016, he said that he felt very lucky that he "has been involved in the entrepreneurship of the three greatest products in the history of the Internet in the past 20 years."
Live version of "Slumdog Millionaire"
Of these three products, Facebook has the strongest presence.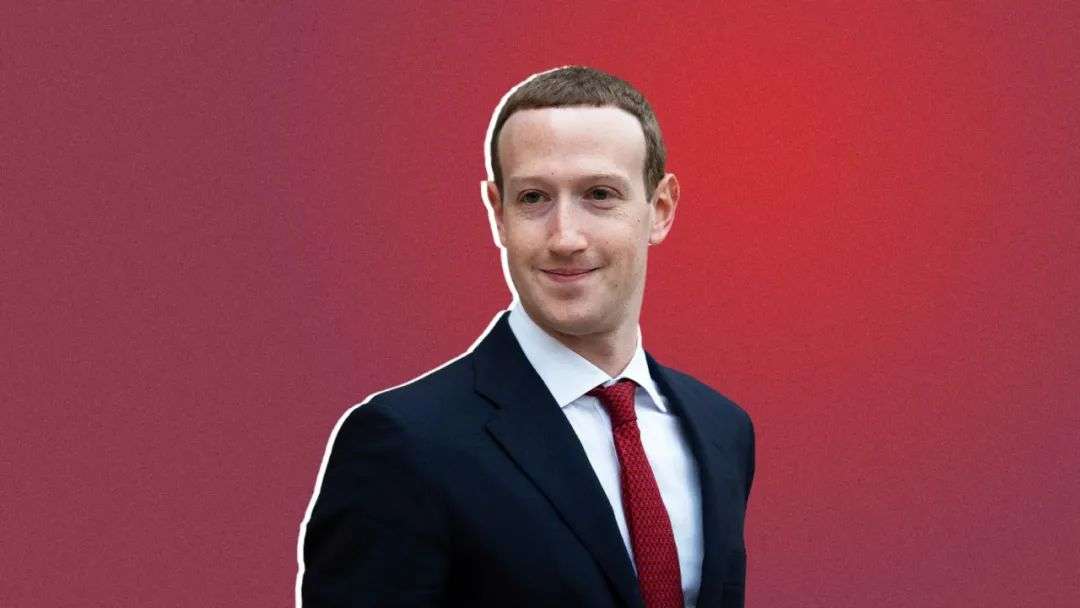 Picture source: Getty Image
Mark Zuckerberg, the top student who dropped out of Harvard, who founded Facebook, is somewhat of a typical Silicon Valley elite, but Chamath'sIn the early life, there was some distance from the title of "elite crowd".
He was born in Sri Lanka and fled to Canada with his family as a refugee due to the civil war at the age of 6. The family's financial dilemma continued to accompany Chamath's childhood.
His father is unemployed most of the time, while his mother works in low-paying service jobs. There was even a time when the family had to rely on government assistance, and Chamath had to work at Burger King to make ends meet and distribute the money earned to his family so that they could buy bus tickets.
However, when he graduated from the Department of Electrical Engineering at the University of Waterloo in Ottawa, Canada in 1999, the situation quickly changed.
He participated in the development of Winamp, an online music player, which has 100 million users and brought him many important insights. After that, Chamath joined AOL and became the team leader of the popular AIM chat tool (the predecessor of many instant messaging products). In this job, he quickly proved his vision and ability to promote innovation, and soon he became the youngest vice president of AOL.
In 2007, Chamath received an olive branch from Facebook. Facebook was only established for more than a year at that time. It was just a small technology startup that was submerged in countless companies, and the company was also operating at a loss. No one knows that this small group of people will build one of the most valuable companies in the world.
When he joined Facebook in 2007, the social network had 50 million users.
What about when he left in 2011? This number has become 700 million.
Chamath is a member of the core leadership team among the soldiers who helped Facebook turn losses into profits. During his four-year tenure at Facebook, he held a variety of positions, including user growth, mobile and international vice president, responsible for overseeing the Facebook platform and managing the mobile product team. He is considered to play an important role in the massive growth of the social media platform.
Before starting his own investment career, Chamath was the longest-serving founding member of Facebook's senior management team.
In 2011, he chose to leave Facebook and founded his own fund The Social + Capital Partnership with his wife (later renamed Social Capital in 2015).
Chamath, who disdains traffic, has the earliest reputation in the technology industry from the traffic star products he created. But this does not prevent him from repeatedly criticizing the existing technology and business ecology of Silicon Valley in the future.
He manyThis time, he criticized the advertising business model that relied on users' personal information in disguise in public. He said that although the talk of wanting to save the world is commonplace, many people who flock to Silicon Valley are just trying to get a share of it. "This makes San Francisco and Silicon Valley not much different from Wall Street."
Nowadays, many people don't just associate his reputation with Facebook's success.
Chamath has multiple identities such as managing more than 2 billion US dollars in assets, a revolutionist in Silicon Valley's technology and business ecology, and a new KOL in the investment community.
A grassroots influencer investor
The investment community has always had a lot of pioneering opinions and suggestions. It's just that there are not many people who can repeatedly control the waves of the times in practice instead of being beaten to death on the beach by the back waves.
At least for now, Chamath still belongs to the latter group of people. This outspoken venture capitalist is deeply involved in two popular stock market events around 2021-one is Gamestop event and the other is SPACs.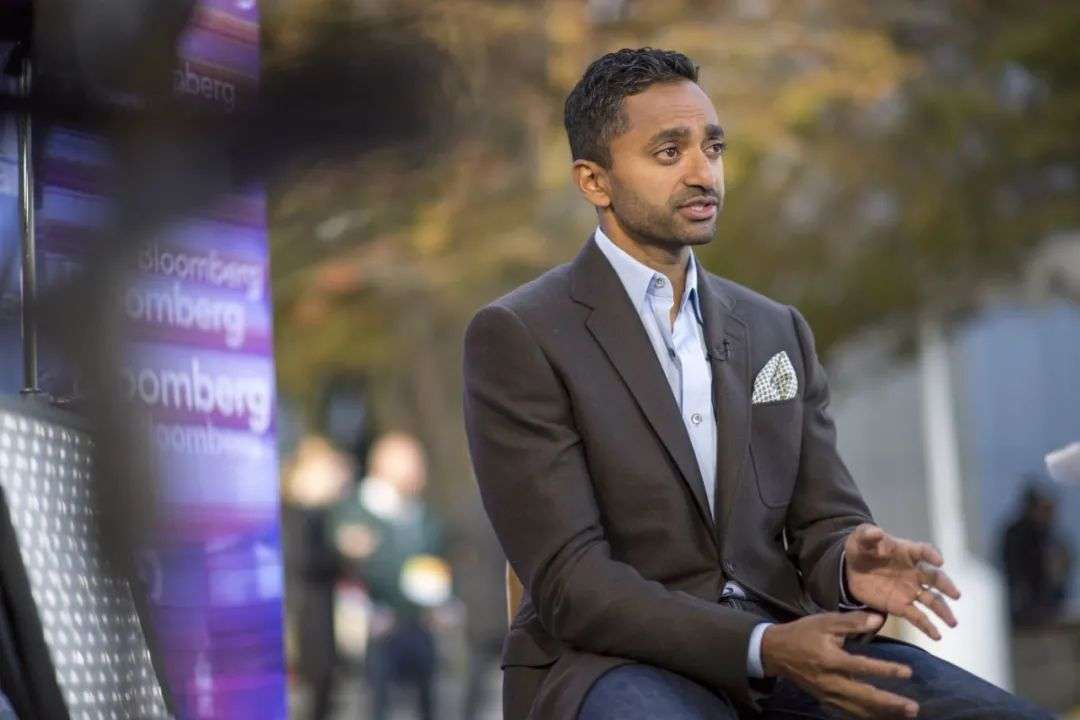 Picture source: DAVID PAUL MORRIS/Bloomberg
Chamath publicly admitted that he participated in long Gamestop on January 26, and on January 28, as a "retail account spokesperson", he publicly criticized Wall Street for relying on information advantages and mutual cooperation to monopolize the investment market, claiming to defend the rights of retail investors , Regarded by some people as the "leader brother" of retail investors. His presence brought the whole battle to a small climax.
If the voice of the grassroots and the anti-organization in the Gamestop incident are beyond most people's expectations, then SPACs are more like Chamath's clever take advantage of the trend.
In the past, it was waiting for the company to go public for cash. This adventurer was not the case. He tried to rewrite the venture capitalist's operating model, first issued a blank check to list the company, and then went to buy the subject matter. In the past year, Chamath handed over a special report card and earned himself the well-deserved title of "King of SPAC".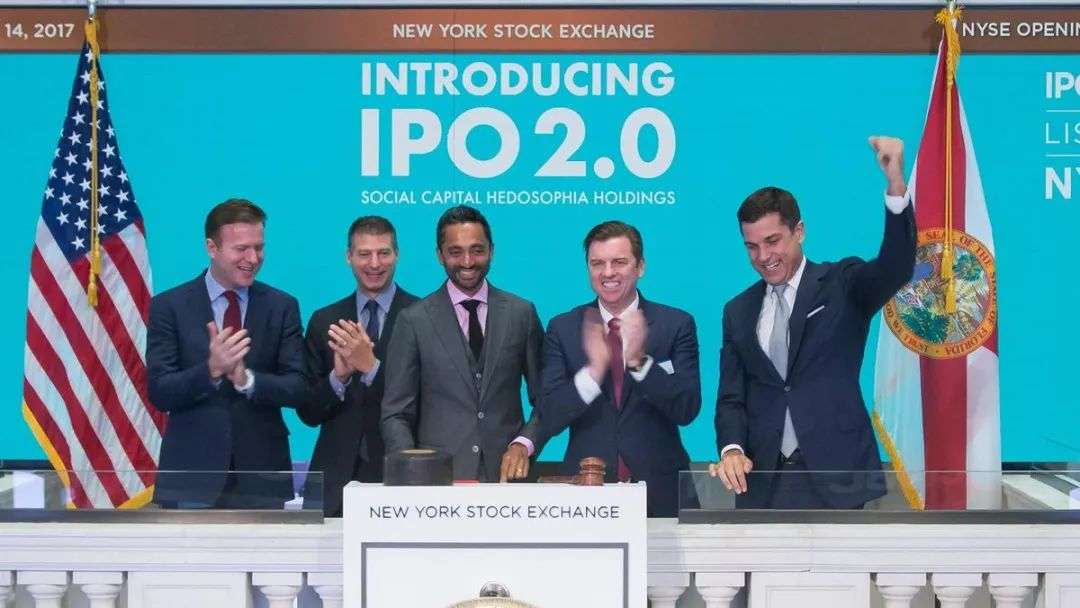 Picture source: The Business Journals
Chamath initiated six SPACs, with a total fundraising of approximately US$3.7 billion, and has helped three technology companies complete backdoor listings, namely the space travel company Virgin Galactic, the online home-selling website Opendoor, and the medical insurance technology company Clover Health . Especially in the cooperation with Virgin Galactic, founder Richard Branson, he spent less than two months making Virgin Galactic, with a net loss of $140 million a year, the only publicly listed human space commercial flight company.
The specific information of the 6 SPACs is as follows:
Virgin Galactic is its first SPAC transaction. Since its issuance, the aerospace company's share price has risen by 172.9%, and in 2021 it has risen by 15%.
Opendoor Technologies is an online housing transaction platform. Since its listing, Opendoor's share price has risen 119.9%. Opendoor's stock price fell by 3.3% in 2021.
Clover Health provides Medicare Advantage plans. The company is the worst performer among its SPACs. Since the issuance, the share price has fallen by 21.6%, and in 2021 it has fallen by 53.2%.
Social Capital Hedosophia Holdings Corp IV has not yet specified a merger target. Since its issuance, IPOD's share price has risen by 23.2% and fell by 10% in 2021.
Social Capital Hedosophia Holdings Corp V announced its merger with SoFi, a financial technology company, in January. Since its issuance, IPOE's share price has risen by 77.2%, and in 2021 it has risen by 42.4%.
Social Capital Hedosophia Holdings Corp VI has not yet specified a merger target. Since the issuance, the share price has risen by 22.9% and fell by 0.1% in 2021.
SPACs are very popular in 2020, especially among loss-making startups. Social Capital became famous in this trend, and Chamath has also become the spotlight of the entire investment community.
At this time, he once again mentioned grassroots and democratization: "SPACs have become a necessary innovation, opening up the investment ecosystem for daily retail investors. It has a democratizing effect, which is very important and powerful… …The returns available in the private market are still limited. Ordinary people have no chance to obtain such returns."
For this sudden trend and the high-profile layout of Chamath, the trendy of the times, some people also think that this is a kind of backdoor concept hype. And not every investment of Chamath has been successful.
For example, after the short-selling company Hindenburg issued a report, Clover Health (NASDAQ:CLOV), which he invested in, recently received a notice of investigation from the SEC. The current event is still being fermented, which highlights the risks of investing in SPACs.
However, regardless of the future development of SPACs, it is undeniable that Chamath has become the current stock market internet celebrity and the most watched investor.
This can not help but let us look forward to how this elusive adventurer and destroyer of the old order will continue to influence the mainstream in the next few years, and even shape the new mainstream again?