How does 7-Eleven, which has a Japanese management core, re-adapt to American society?
The Translation Bureau is a subordinate translation team, focusing on science and technology, business, workplace, life and other fields, focusing on introducing foreign new technologies, new perspectives, and new trends.
Editor's note: In any major city in the world, 7-Eleven may be an indispensable symbol. In countries like Japan, these convenience stores not only provide cooked food and daily necessities, but also provide various daily services. This brand, which was born in the United States but developed in Japan, now hopes to take advantage of the epidemic to gain new development in the United States. So, how will 7-Eleven, which has a Japanese management core, re-adapt to American society? In what way is it going to keep American consumers who demand efficiency and speed in convenience stores? This article is from Medium, author Adam Chandler, and the original title is "7-Eleven Wants Americans to Love It as Much as the Japanese Do".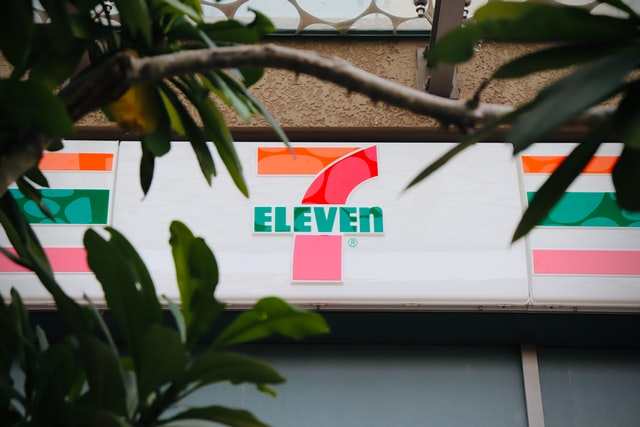 Picture from Unsplash|Photography Duy Nguyen
7-Eleven: Back to the United States
Despite this success, 7-Eleven and other convenience stores have reached the critical moment to find a positioning and brand image.
It is a slow process to inject the business ideas of Japanese FamilyMart into 7-Eleven. This process started with the introduction of the inventory monitoring system used in Japan, which ensures that the most sought-after goods are always available. Recently, 7-Eleven has begun to expand other businesses in the United States, and its scale and scope are close to Japan. In August, as the epidemic spread, 7&I Holdings (Seven & i Holdings, 7-Eleven's parent company) spent US$21 billion to acquire American convenience store Speedway—its store is mainly located in the Midwestern United States next to the interstate highway. Station, this is the largest acquisition in the history of the convenience store field.
Therefore, as one observer pointed out, "the two convenience stores are geographically complementary and there is almost no overlap." In the United States, although the overall number of 7-Eleven is huge, the site selection is very concentrated. This timeThe acquisition of Speedway will allow the company to expand its influence in the Midwest and Eastern regions.
Another noteworthy detail is: 7-Eleven will become the first truly "national" convenience store chain in the United States. Among the 50 most populous metropolises in the country, 47 metropolises have them. Its figure. This market share will have a significant impact on our future shopping.
So far, the customer-centric management model has not yet fully adapted to the habits of Americans. In the United States, speed is always more important than customer care. A study conducted by the National Association of Convenience Stores in 2018 showed that the process of consumers buying items in convenience stores is extremely short: 83% of food is eaten immediately after purchase, and nearly half of people only Stay in the convenience store for about three minutes. For 7-Eleven, customer efficiency has become a problem.
For decades, this industry leader has been working hard to improve the image of convenience stores, hoping that it provides more than just food, but one-stop service. Now, about 80% of convenience stores are located next to gas stations as accessories. Now, with the decline in tobacco sales and the development of electric vehicles, industry leaders need to re-examine this strategy of setting up gas stations.
As early as 2002, 7-Eleven executive Des Hague (Des Hague) told the Los Angeles Times: "(Our) biggest challenge is to change consumers' combination of'convenience stores' and'convenience stores'. Food convenience stores' equating phenomenon." At that time (that is, about twenty years ago), 7-Eleven had been trying to increase the price of cooked food, such as sushi, rice, and pasta. Needless to say, consumers have not developed the habit of buying salads at gas stations, and this strategy has not been applied and promoted.
In 2018, the average in-store purchase price of convenience stores in the United States was US$8.83. At the same time, according to the Food Industry Association (Food Industry Association) data, in a traditional grocery store, the average sales per transaction is $38.41.
U.S. convenience store striving to reverse its image
Currently, convenience stores are still synonymous with "cheap" and "indulgence."
In 2012, under the leadership of New York Mayor Michael Bloomberg, New York City tried to ban the sale of drinks that are too sugary, and 7-Eleven, which sells such drinks, was unsurprisingly involved In this storm. At the same time, for many convenience stores like 7-Eleven, high-sugar foods have long been one of their selling points.
However, 7-Eleven has gradually realized that the younger generation of consumersThe pursuit of health, so began to consciously work in this direction to gain a greater market share. In recent years, 7-Eleven has begun to cooperate with clothing fast-selling brands such as Forever 21, and in 2018 it cooperated with "Pokémon", and took advantage of this opportunity to enhance the store experience, thereby attracting more consumers to the store.
During the epidemic, 7-Eleven took some countermeasures and provided grilled wings and pizza that can be taken home directly, but the energy drinks, organic milk, and freshly squeezed juice previously provided in the store were affected.
In short, the epidemic has also adjusted 7-Eleven's sales, choosing between "Sushi" and "Doritos Potato Chips". As early as August, the company announced the winners of Sips & Snacks, a project created to introduce a new brand to more than 200 stores in California. CNN's Alicia Wallace said: "This year's shortlisted products include 25 brands that are well-known in the field of natural foods but are not well-known in the mainstream market."< /p>
In addition to introducing these niche purely natural foods (which are theoretically easier to sell in Whole Foods convenience stores), 7-Eleven has also begun to add some consumer service-oriented elements like the whole family. In the past few years, 7-Eleven began to cooperate with financial services technology company PayNearMe to implement basic transfer services in stores. It has also begun to establish contact with Amazon to develop services such as parcel pickup. It also launched a chatbot project on Facebook Messenger to promote cross-retail services and contactless payments. All this shows the continuous development of retail trends, the heavy investment in consumer experience and the reduction of labor costs.
Franchisees: Increasing contradictions
Recently, the development of 7-Eleven has begun to face more and more controversies. For example, for many store franchisees, the company insists on selling their own-brand inventory. This requirement will undoubtedly eat into their increasingly meagre profits. A franchisee told the New York Times in 2018: "(The current relationship) is no longer'you make one dollar, I make one dollar'. The interest relationship between franchisees and 7-Eleven has changed." (required It is added that the company's tighter control over franchisees will also make them lose the opportunity to obtain loans through the American Small Business Association.)
In recent years, the contradiction between store operators and businesses has become more and more prominent, whether it is whether it should be open at Christmas or whether it is related to inventory issues. What is shocking is that in 2018, immigration and customs enforcement officers suddenly "checked" more than 100 stores. Some franchisees said this was a "new trick" in the company's series of retaliations.
But even in the face of such a tense relationship,7-Eleven is still a franchise model company with all the characteristics of franchising.
In 7-Eleven's plan, the biggest and most subtle change is the emphasis on the distribution chain. Like other non-traditional competitors (pharmacies, high-end restaurants, etc.), the epidemic has caused it to pay attention to the development and improvement of the distribution chain. In October, after 7-Eleven announced that it would double its delivery range and triple its delivery orders, it announced that it would integrate with Uber Eats, Grubhub, and Instacart, which increased the number of its third-party delivery platform partners. 7.
Now, 7-Eleven in the United States is no longer satisfied with being a convenient "post", but a transportation concentration point where 90% of transportation services are provided by a third-party transportation team. In addition, 7-Eleven is originally in the community, which is conducive to providing retail and delivery services at the same time. This trend is becoming more and more popular in the retail industry.
In 2021, order a glass of Slurpee (a smoothie drink developed by 7-Eleven) through the app and wait for it to be delivered to your door. All this will no longer be an illusion. Even before the epidemic, the trend of retail stores was getting closer and closer to our residences, so that we could "enjoy convenience" without leaving home.
Can American convenience stores learn the essence of Japanese convenience stores? Are Americans ready for this?
Recommended reading:
How can 7-Eleven, a convenience store that originated in the United States but became a Japanese convenience store, regain the love of Americans? (Top)
Translator: Michiko