Mercedes-Benz Big G is about to release an electric version.
Editor's note: This article is from the micro-channel public number "knock blackboard" (ID: qiaoheiban8), Author: Chao.
On April 7, NIO's 100,000th production vehicle rolled off the assembly line.
At this moment, whether you are a Wei Lai fan or Wei Lai Black, Wei Lai deserves your thumbs up and say "Riseby".
After all, NIO can sell 100,000 cars with a unit price of more than 400,000 units. Among domestic brands, Weilai is really the only one.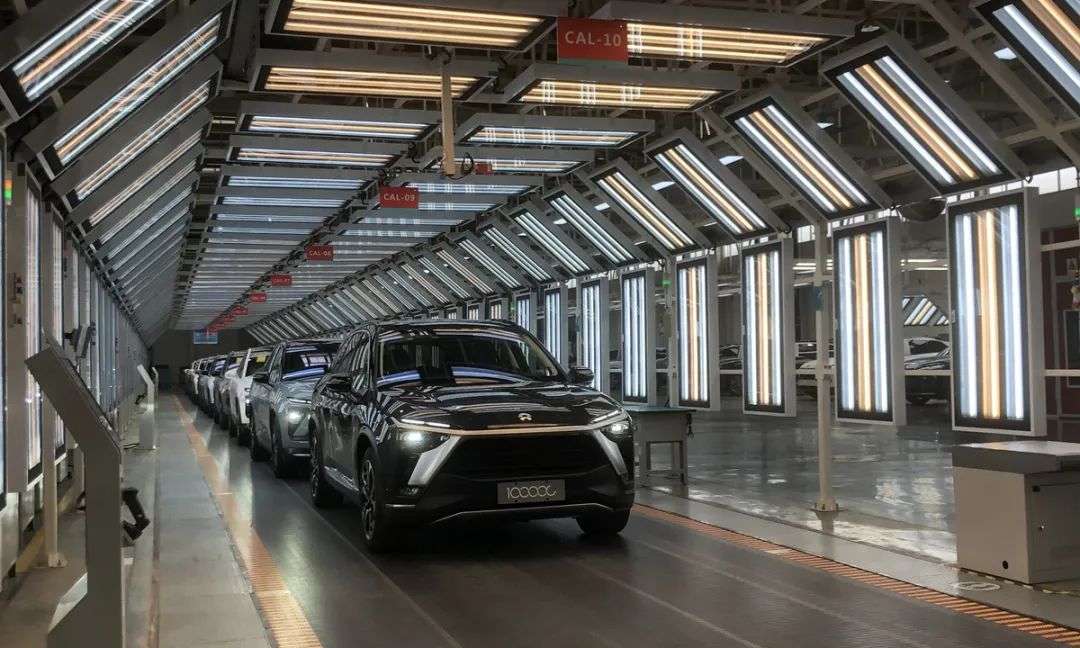 Nio's 100,000th production vehicle rolls off the assembly line
In the past three years, in the luxury SUV segment, Weilai went from 0 to 1, from a firm foothold to becoming stronger and bigger. It has been proven step by step that Li Bin's shot aimed at the BBA fuel vehicle market did not miss the target.
With the domestically produced Tesla Modle Y also taking a share, it is the turn of the BBA to get nervous. Recently, the top three German teams have accelerated the pace of electrification transformation.
The European Union Intellectual Property Office (EUIPO) website shows that Daimler has registered the EQG 580 and EQG 560 trademarks for pure electric vehicles and their parts. This means that even the classic Mercedes-Benz G, Electric cars are coming out too.
European Union Intellectual Property Office website content
Benz is really anxious.
BMW launched the i3 and i8 in 2013, and Mercedes-Benz's electrification layout is not too late. As early as 2010, it established a joint venture with BYD.In 012, it launched the pure electric vehicle brand Tengshi.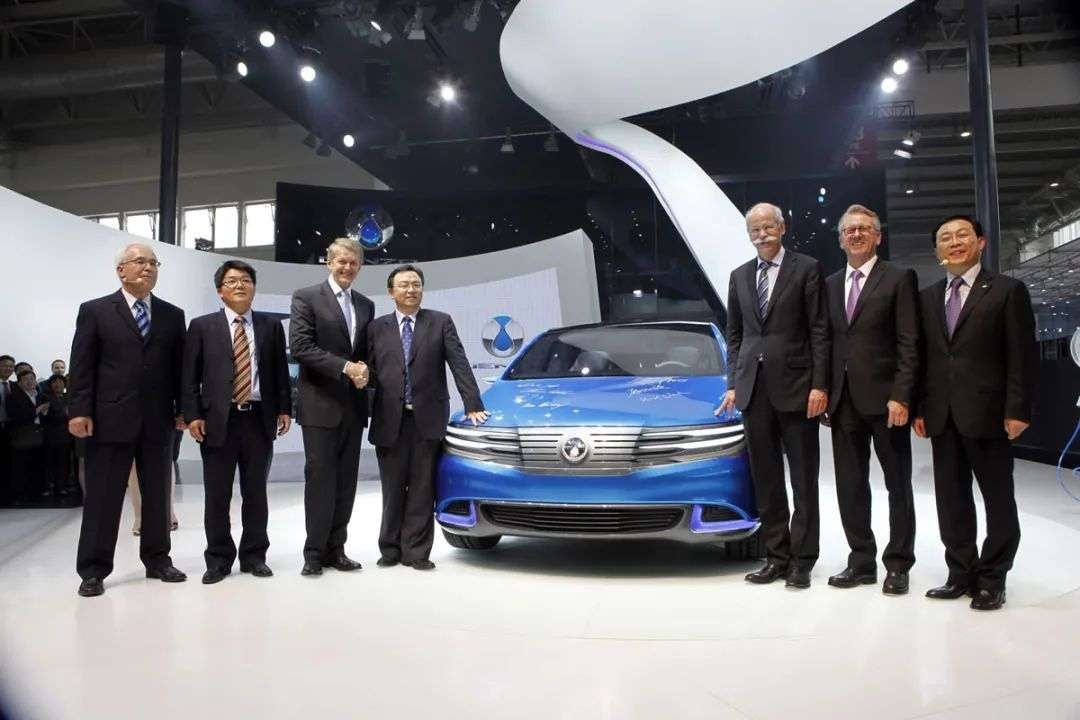 Mercedes-Benz and BYD launched in 2012 the momentum
In 2016, Mercedes-Benz also released its CASE strategy, expressing its intention to transform to Connected (smart interconnection), Autonomous (autonomous driving), Share&Services (shared travel), and Electric (electric drive). It also released large-scale electric vehicle modularization. Platform EVA (ie MEA platform), plans to launch several pure electric subdivision products on this platform.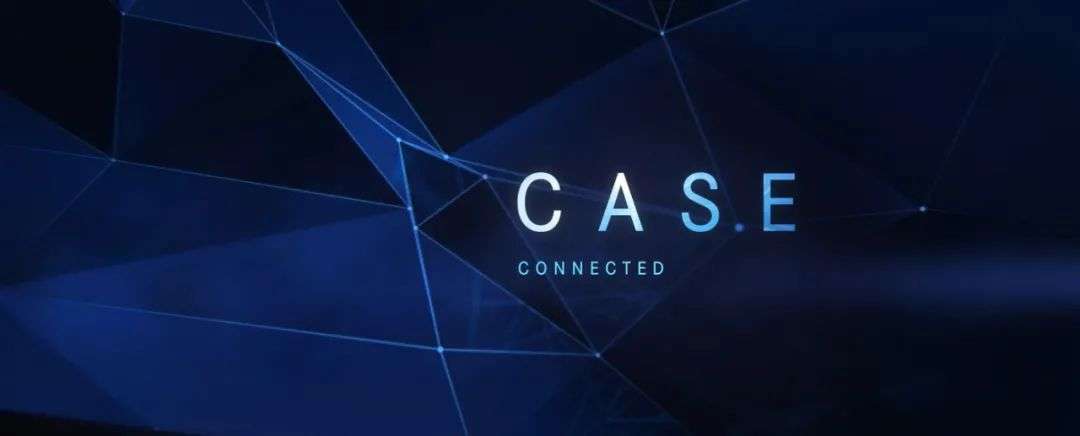 It's a big battle, but Mercedes-Benz's electrification transformation is thunderous and rainy.
The EQC, the first pure electric model of Mercedes-Benz, has only arrived late in 2019.
Benz EQC
Mercedes-Benz claims that the EQC is based on the MEA electrification platform. If so, it can only show that the Mercedes-Benz MEA platform is still very low maturity, because EQC is a "oil-to-electricity" model.
Former "Top Gear" host and "Gorilla" Jeremy Clarkson couldn't help but complain at the first sight of EQC, saying that this is obviously an electric car, but the front face has a problem with a fuel car. Only useful large-area heat dissipation grille.
Jeremy Clarkson
EQC's rear central aisle has a bulge height similar to that of an iPhone. This is the space for the drive shaft, and it is also the most obvious sequelae of the "oil-to-electricity" model.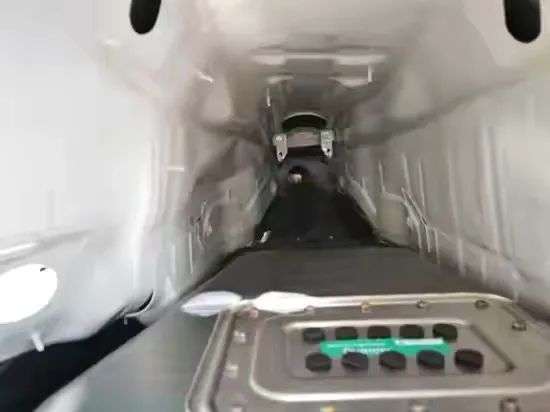 The EQC central channel is almost empty, it is useless
Electrical dedicated platforms are good at optimizing structural space, but the EQC curb weight is as high as 2425 kg, which is half a ton heavier than the Tesla Model Y long-life version (1997 kg) of the same level, and even longer than the Model X upgraded version. (2352 kg) must be heavy.
This also directly drags down the performance of EQC.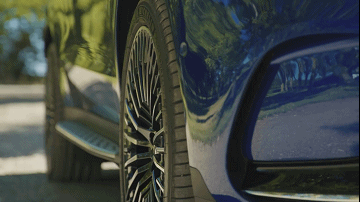 Benz EQC
The domestic EQC 400 has a total electric motor power of 300kW and a battery capacity of 79.2kWh, but the Ministry of Industry and Information Technology has a cruising range of only 415 kilometers.
NIO ES6 performance version has a higher total motor power (400kW) and a smaller battery capacity (70kWh). The MIIT's cruising range (430 kilometers) is slightly better than EQC.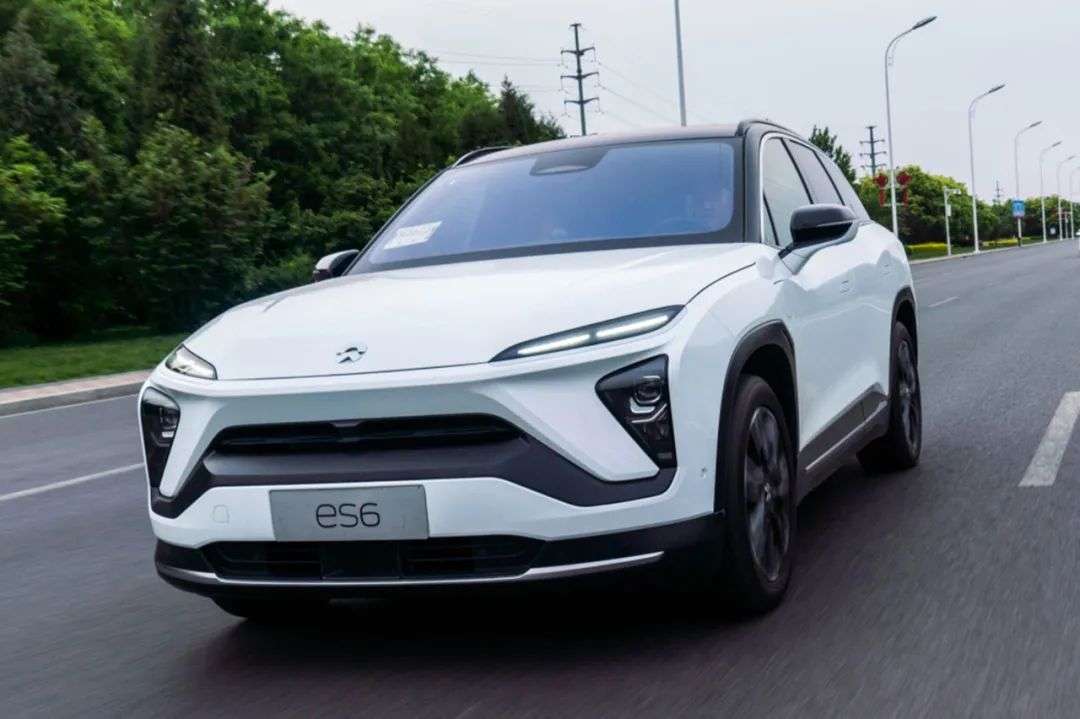 NIO ES6
The gap is bigger than Tesla.
MoThe del Y long-range version has a total electric motor power of 317kW and a total battery capacity of 76.8kWh. The MIIT has a range of up to 594 kilometers.
Power consumption per 100 kilometers, EQC is 19.9kWh, and Model Y is only 13.9kWh, which can hardly be regarded as an opponent of the same era.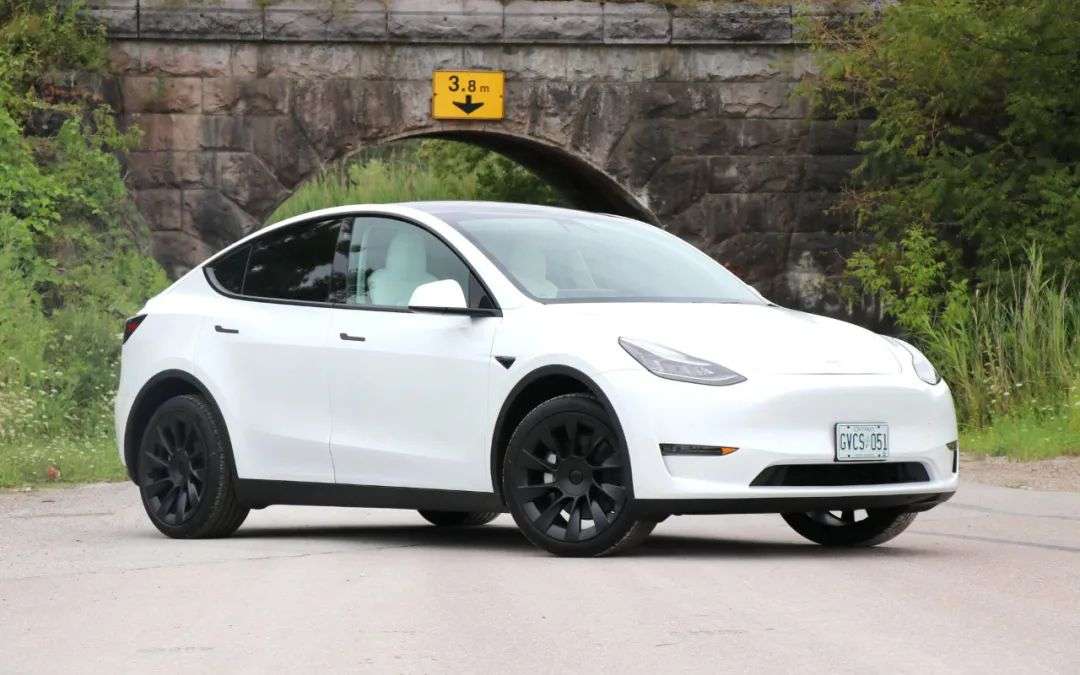 Model Y
Such an EQC, although it bears the Mercedes-Benz logo, can't even stand it for its own people. Daimler shareholder Inge Speich (Inge Speich) complained at the shareholders meeting last year-Mercedes-Benz EQC is "too late" Now! Too expensive! Too boring!"
Facts have proved that the Mercedes-Benz standard is not a panacea. Mercedes-Benz expects to sell 25,000 EQCs worldwide in 2019, but only about 7,000 were actually sold. The target for 2020 is 50,000, but only about 2 are actually sold. Million vehicles.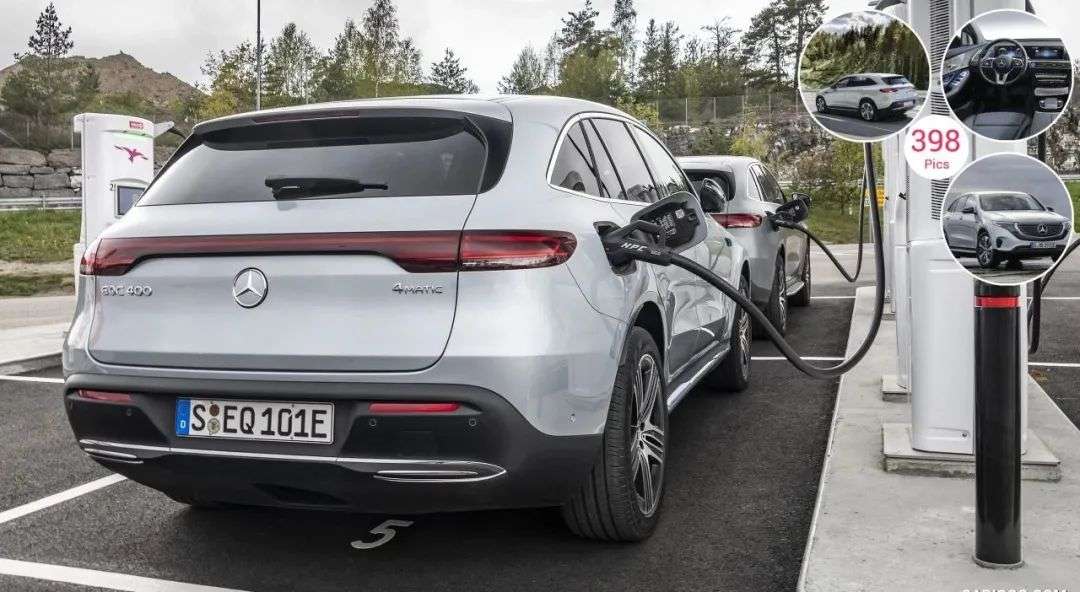 EQC is charging
The failure of EQC also made Mercedes-Benz aware of the gap.
In October last year, Daimler announced that Mercedes-Benz will focus on electric vehicles in the future. It plans to realize that the sales of pure electric and hybrid vehicles will account for more than half of the total sales by 2030. At the same time, it has launched a large-scale electric vehicle modular platform. EVA-2 and MMA, a modular platform for compact and medium-sized electric vehicles.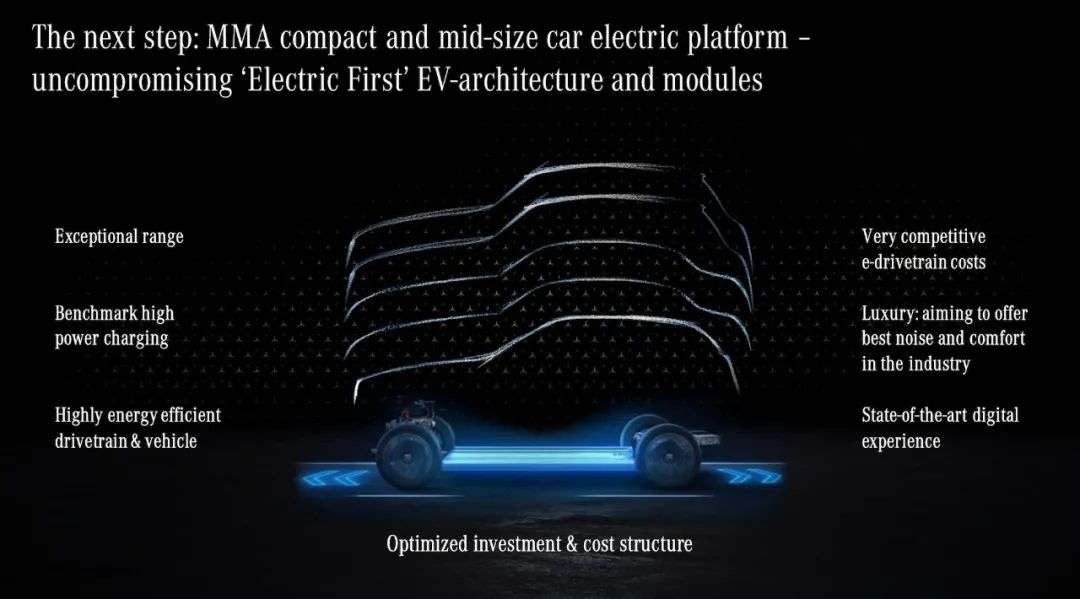 MMA platform
In order to cooperate with the two electrified platforms, Mercedes-Benz also announced 6 EQ series cars in one goModels, including EQS, EQE, EQS SUV and EQE SUV based on the EVA-2 platform, as well as compact vehicles EQA and EQB.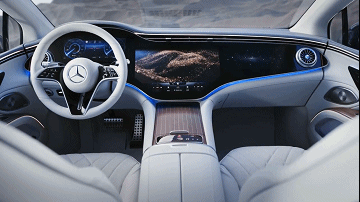 EQS interior previously exposed
According to the plan, EQA and EQE will be put into production in Germany and China at the same time in the first half of this year, EQB will be put into production in Hungary and China at the same time in the first half of this year, EQS will be put into production in Germany in the first half of this year, EQS SUV and EQE SUV It will start production in the US factory in 2022.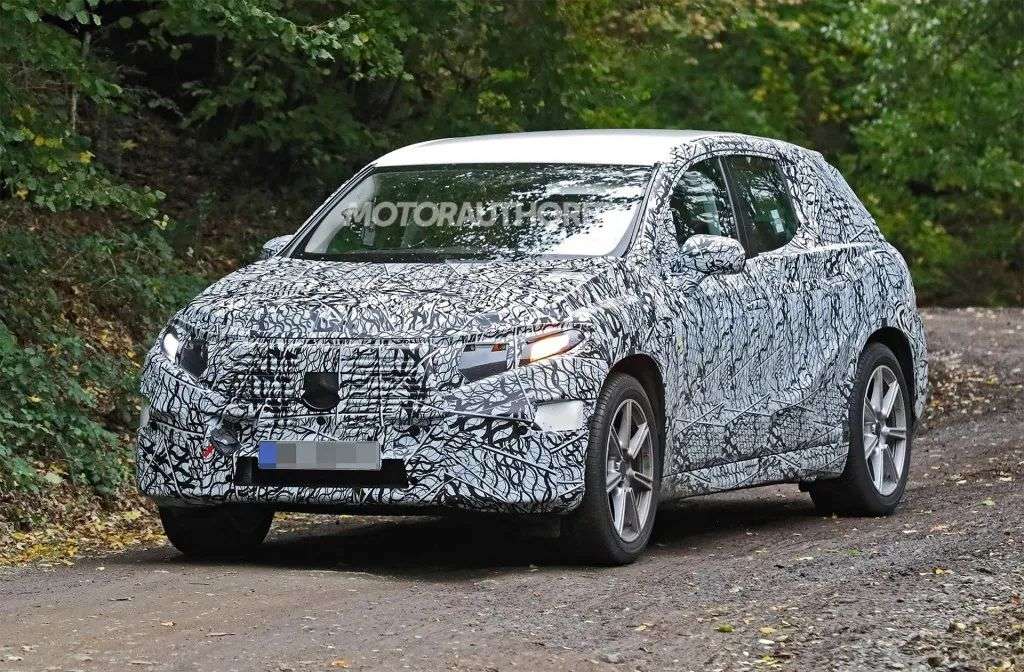 EQS SUV spy photos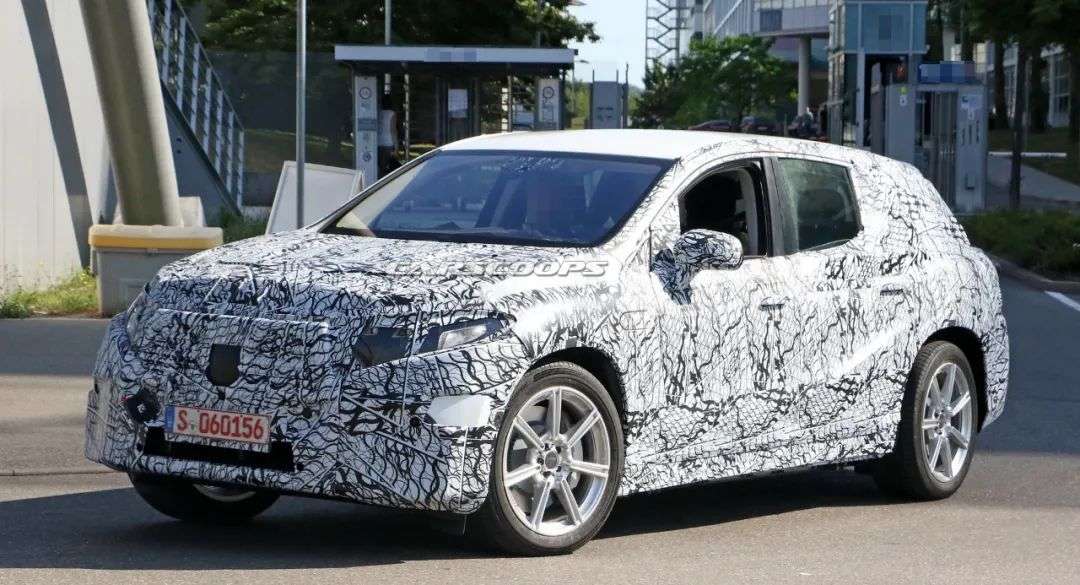 EQE SUV spy photos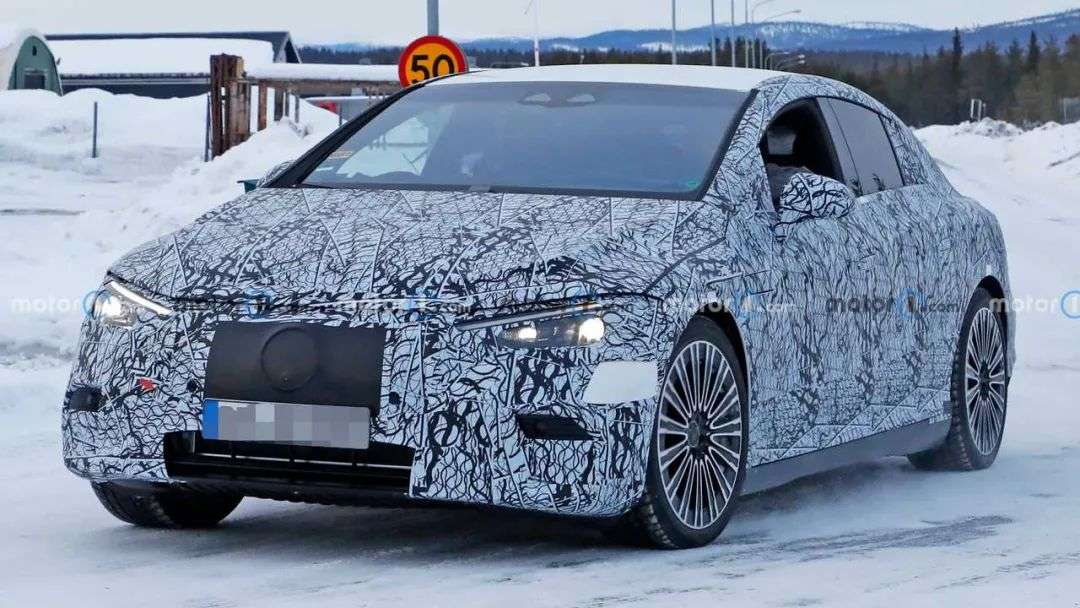 EQE spy photos
However, the industry pointed out that, like EQC, EQA and EQB are all obvious "oil-to-electricity" products. Even the EQS, EQE, EQS SUV and EQE SUV based on the EVA-2 platform can also find "oil-to-electricity" products. "The shadow.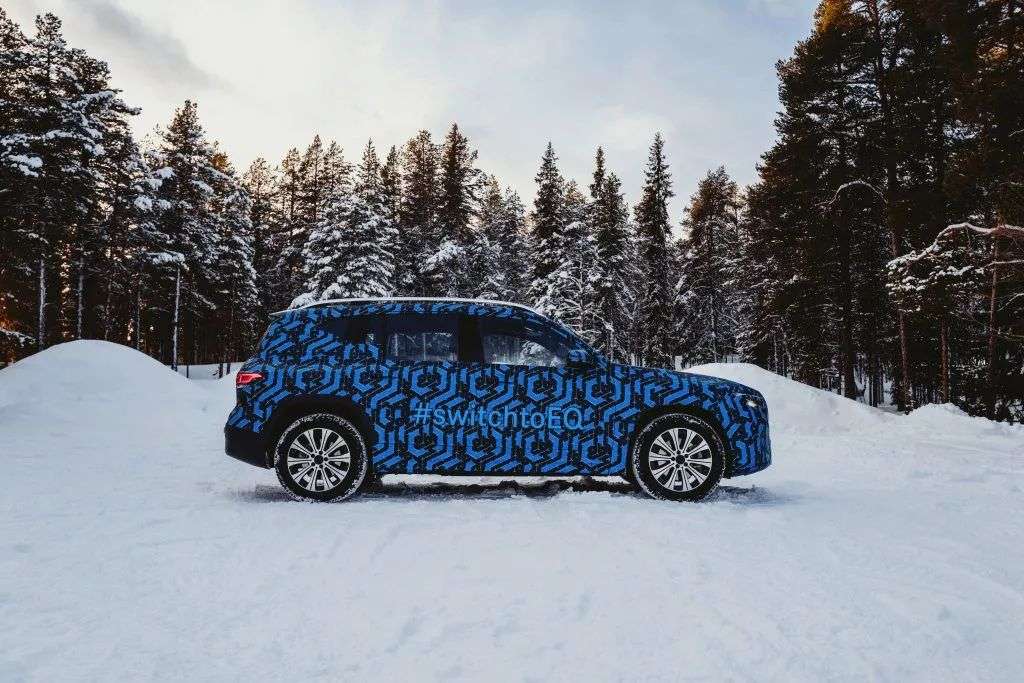 EQB spy photos
But for Mercedes-Benz, this is also compelling. For any traditional car company, it is impossible for a pure electric modular platform to be ready in a short while.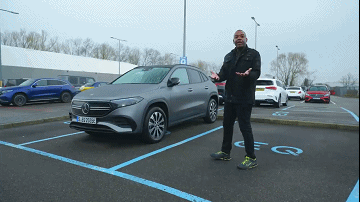 Benz EQA
Just like BMW, when announcing the "three-step" transformation plan recently, it frankly stated that the first step is to convert 90% of its models from oil to electricity, because their smart vehicle architectures require The new plant in Hungary can only be put into production after 2025, and the first step can only be made through "oil-to-electricity".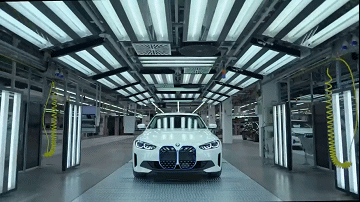 Fortunately, Mercedes-Benz is a century-old brand. Next time, it will not be difficult to change the "oil-to-electricity" model to a better place, with feelings and beliefs and blessings. It may not be difficult to sustain the new platform to maturity.
Reference materials
The New York Times: German Automakers Are Charged Up and Ready to Take on Tesla
Auto Express: New flagship Mercedes EQS SUV and electrified G-Glass confirmed
Car And Driver: Mercedes Has Mentally Flipped a Switch to Go Electric
Clean Energy Wire: Reluctant Daimler shifts gear in race to sustainable mobility
The Driven: Mercedes-Benz launches massive EV factory plans and six new models by 2022
Motor Authority: Mercedes-Benz EQG name gets European trademark in preparation for electric G-Class