Who is most likely to be his successor?
Editor's note: This article is from Tencent Technology, reviewed by Golden Deer.
On April 8th, Apple CEO Tim Cook recently stated that considering that he is 60 years old, he may leave the company within the next 10 years. Although this does not mean that Cook will step down in the short term, the issue of finding his successor has been put on the agenda. So, who is most likely to be his successor?
Not long ago, Cook accepted an exclusive interview with the New York Times columnist Kara Swisher (Kara Swisher). Swisher asked Cook if he would work at Apple for another ten years. Cook replied: "In another ten years? Probably not. But I can tell you that I feel good now and haven't thought about leaving. But ten years is a long time, and I may not stay for another ten years. ."
Since taking over as Apple's CEO in 2011, Cook has led Apple through its most successful period of time. Although Cook's style is not as high-profile as the company's co-founder Steve Jobs, his business and lifestyle have become part of Apple's DNA, and this approach will continue during his tenure.
It is unclear who will succeed Cook as the next CEO, despite the fact that many people in the company's executive team are in an advantageous position. However, age is obviously an important factor. Wall Street investors, employees and consumers all want to be assured that whoever succeeds to Cook's position needs not only the ability, but also the willingness and ability to serve as Apple's captain for a long time.
Best choice: Craig Federige, Greg Joz Joswiak and Jeff Williams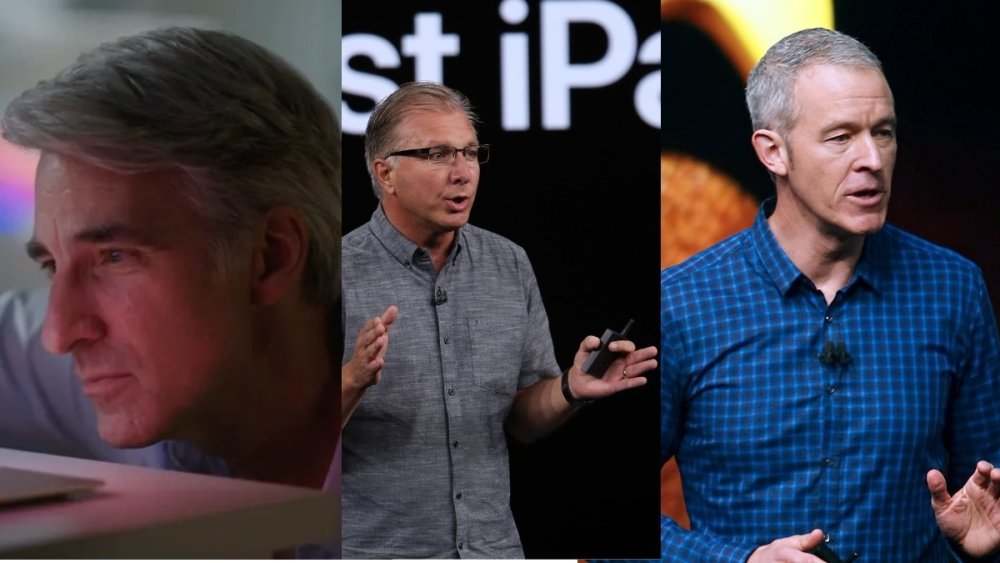 From left to right are Craig Federigi, Greg Joz Joswiak, and Jeff Williams
Craig Federighi (Craig Federighi) has a high voice for succession. He is loved and personable by employees. He has begun to get involved in Apple's software business. His career at Apple can even be traced back to NeXT. The 51-year-old Apple's senior vice president of software engineering has Apple's unique qualifications, which is especially important in an iconic, personality-driven company.
Almost everything about Federige mentioned above also applies to Greg Joz, Apple's senior vice president of global marketing·Joswiak (Greg "Joz" Joswiak). He has worked at Apple since 1986 and is popular both inside and outside the company, and he is a well-known figure. Although Joswiak's current job is in charge of marketing, the 56-year-old also has a technical background. He previously worked on the Macintosh team and helped develop the original iPod and iPhone. Like Federigi, Joswiak is also the main person in Apple's keynote speech, and his search for CEO has a huge advantage.
The third most likely successor is Jeff Williams. Before taking over as CEO, Cook served as Apple's chief operating officer, and Williams currently holds this position. Williams is 58 years old and has worked at Apple since 1998 and played a key role in the launch of the first iPhone. He also led the engineering development of Apple Watch, a wearable product that is far ahead of its competitors, and Apple has become the world's largest smart watch manufacturer. Like Federigi and Joswiak, Williams is a frequent guest of Apple's keynote speeches. In September 2020, he was selected to unveil the mystery of Apple Watch Series 6.
Cook is not Jobs, but his calm, methodical approach and advocacy of social issues have become a symbol of Apple in the post-Jobs era. At Apple, personality and presence are important, and all three options here (Federigi, Joswiak, and Williams) fit this requirement. If any one of them succeeds Cook, investors, employees and company observers will feel relieved.
If Cook leaves at the age of 70 in 10 years, Federigi will be 61, Joswiak will be 66, and Williams will be 68.
Alternative executives: Eddie Kuy or Phil Schiller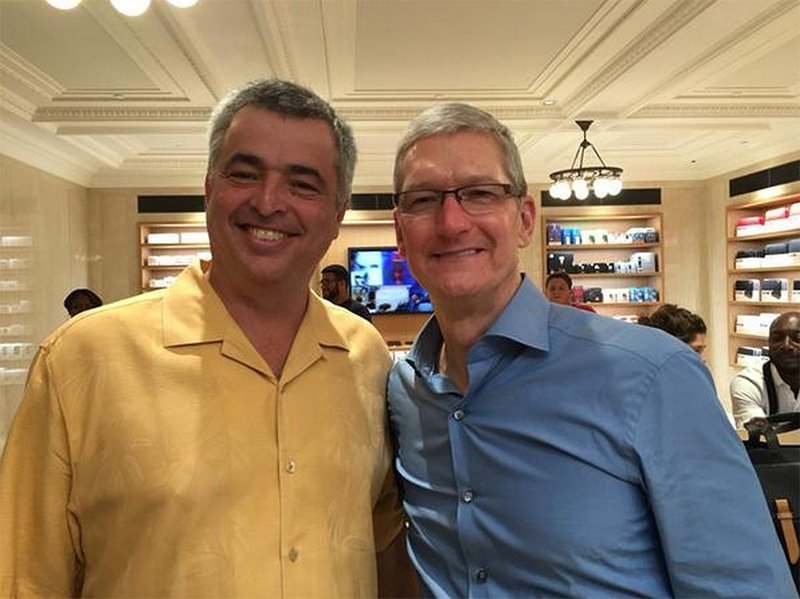 Eddie Cuy and Cook taking photo
Since Jobs took power, Eddy Cue and Phil Schiller have been promoted to Apple's senior leadership and have held very high profile roles in the company. For everyone, taking over with a familiar face will feel like a safe choice.
Cue is Apple's senior vice president responsible for Internet software and services, responsible for all of the company'sThere are content businesses, including Apple Music, Apple Pay and iCloud. He has been working in this company since 1989.
Meanwhile, Schiller has taken a step back inside Apple. He used to be the senior vice president of global marketing and is now an Apple researcher, responsible for leading the Apple App Store and Apple Events.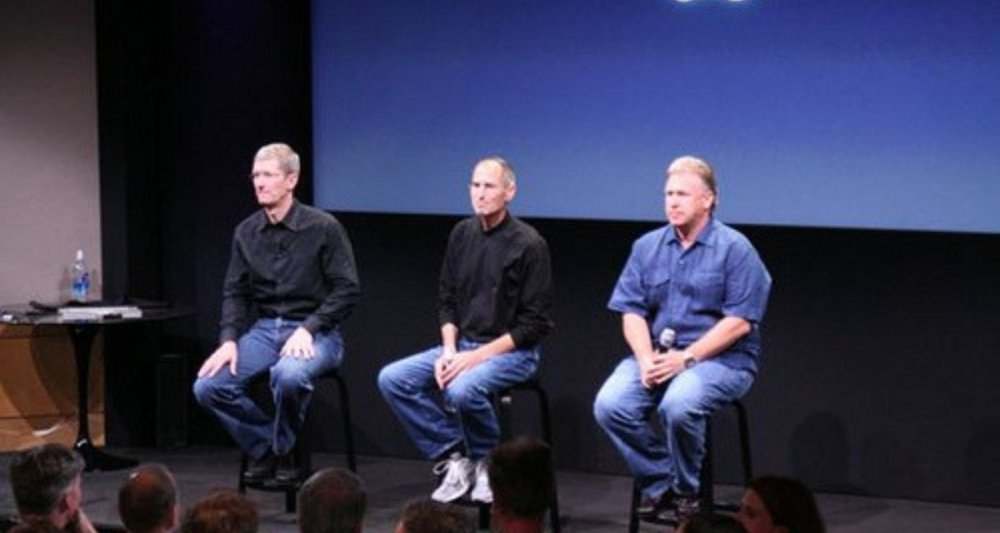 From left to right are Cook, Jobs, and Phil Schiller
Schiller and Cook are the same age, both are 60 years old now, and Kuy is younger than him, now 56 years old. Taking into account Schiller's age and his lower status at Apple, Kuy is more likely to succeed of these two people, but still ranks behind Federigi, Joswiak and Williams.
Other possible executives: Lisa Jackson, Johnny Sludge or John Tenus
Although these names may not be on the top of the list in 2021, many things may change in the next 5 to 10 years before Cook leaves.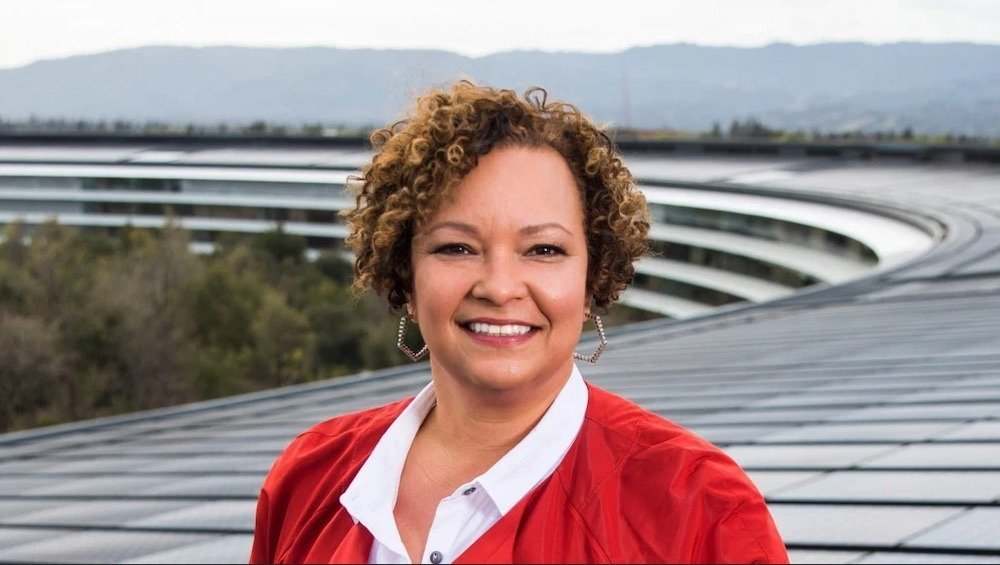 Lisa Jackson, Apple's vice president of environmental, policy and social initiatives
Lisa Jackson (Lisa Jackson) is Apple's vice president of environmental, policy and social initiatives. Under Cook's leadership, this position has become very important, as evidenced by her constant appearance at Apple's keynote speeches and product launches. Before joining Apple in 2013, she served as the Administrator of the US Environmental Protection Agency. However, Jackson is now 59 years old, coupled with her short tenure at Apple, which seems to make her succession difficult. But she is the most compelling woman in Apple's leadership, and it is clear that Apple intends to continue to promote the diversity of its team. In addition, Jackson's leadership experience may make her an ideal candidate to serve as CEO.
Johnny Srouji, senior vice president of Apple hardware technology, is responsible for Apple SiliThe con project, the project will lead the development of Apple in the next 10 years, this alone may make him the best candidate to succeed Cook. Slaughter is 57 years old and has been working at Apple since 2008. He has been employed for a little longer than Jackson, but still shorter than the other executives on the list.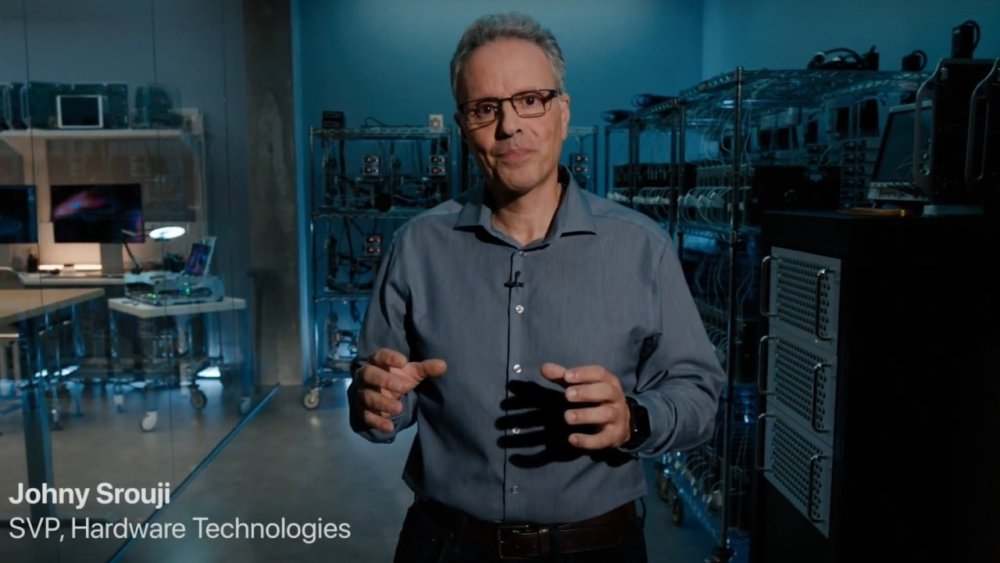 Johnny Sludge, Senior Vice President of Apple Hardware Technology
Perhaps the most powerful candidate in this "third-tier" list is John Ternus, Apple's senior vice president of hardware engineering. He has just been promoted to this position and has been working at Apple since 2001, responsible for overseeing hardware engineering work, including every generation and model of iPad, the latest iPhone and AirPods. Apple's official resume also stated that Tenus has always been "a key leader in the transition from Mac to Apple Silicon."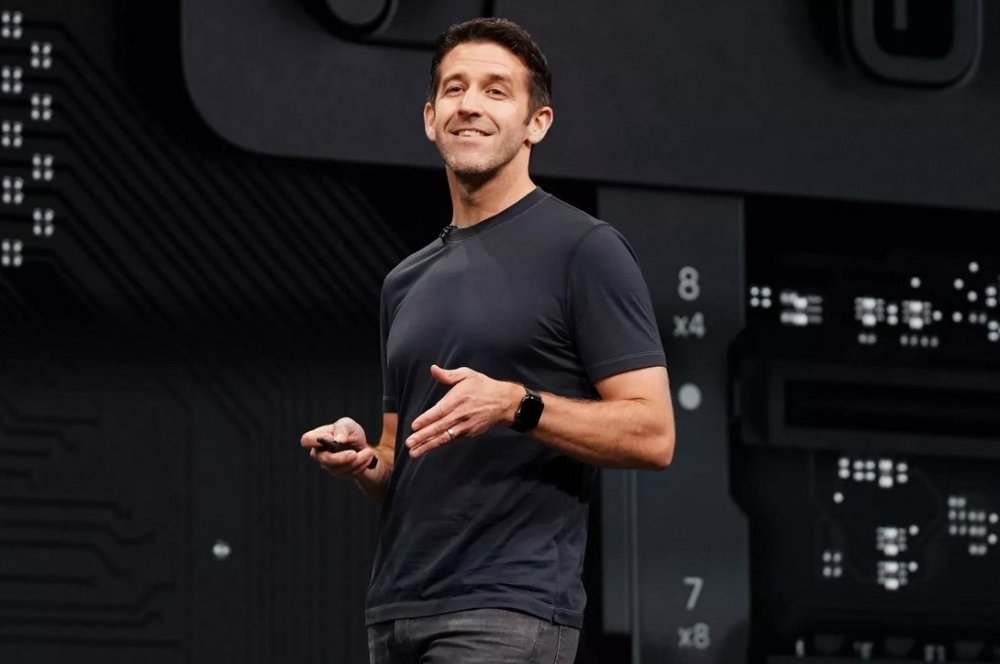 John Tenus, Apple's new senior vice president of hardware engineering
The exact age of Tenus is unknown, but his personal profile on the professional social networking site LinkedIn shows that he graduated from the University of Pennsylvania in 1997. According to the normal school age, he is probably over 40 years old.
Not leading the team, but still working at Apple: Dan Riccio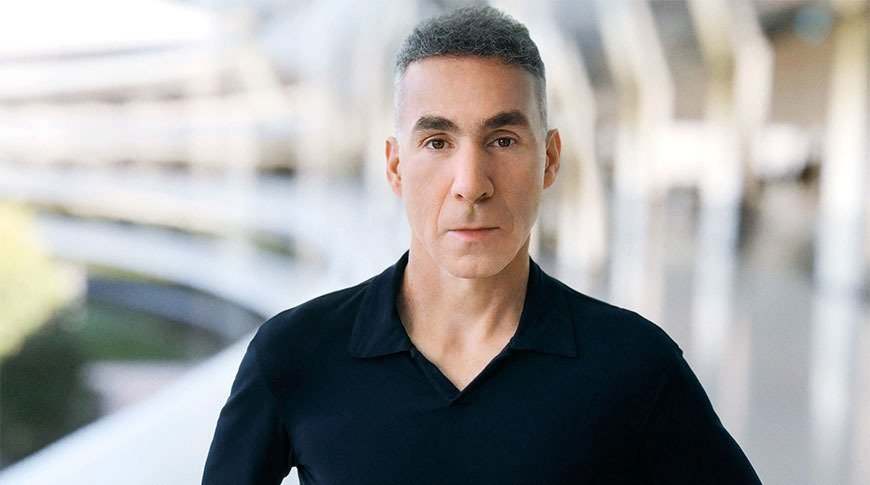 Dan Riccio, former head of hardware engineering at Apple
Earlier this year, Apple announced that Dan, who was in charge of hardware engineering before Tenus took over,·Riccio (Dan Riccio), will be responsible for a new secret project within the company. As a result, Riccio's name and resume were deleted from Apple's leadership page, but it is believed that he still plays an important role.
Riccio has been working at Apple since 1998, and in 2012 he was promoted to senior vice president together with Federigi. Riccio, 55, will be a potential candidate to succeed Cook, but it is still unclear whether Apple will keep him away from its latest project, which makes him further decline in the list of potential successor candidates.
External choice: former employee or outsider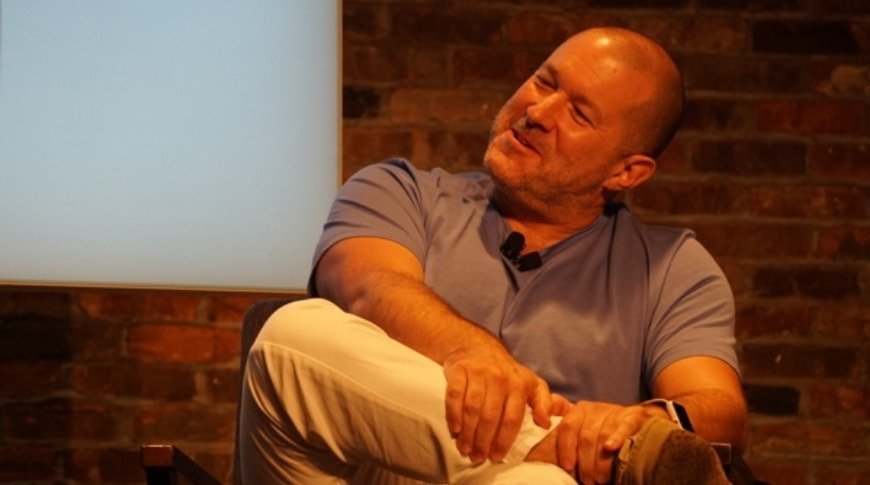 Johnny Ivey, former chief design officer of Apple
It seems unlikely, but anything can happen, especially for a listed company, it may face pressure from investors to make eye-catching recruitment. Nevertheless, Apple's most likely route is to promote from within, so the people above seem to have a greater chance of succession.
This means that if Apple's next CEO plans to find an outsider to serve, it may target familiar names. At the top of the list will be Apple's former chief design officer Jony Ive (Jony Ive). However, whether Ivey, 54 years old, will be interested in this role is still unknown.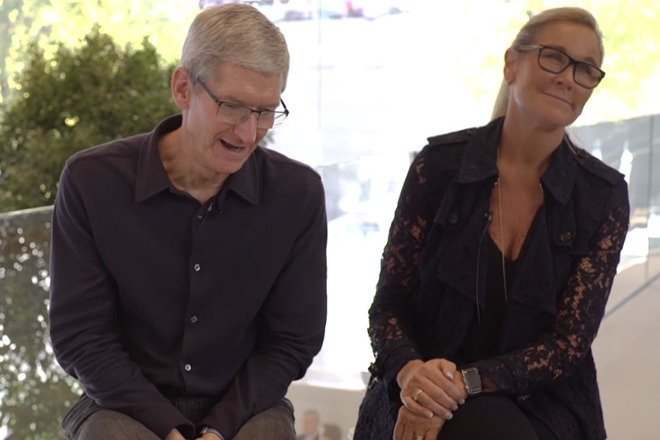 Cook and Angela Ahrendts, former senior vice president of retail at Apple
Another candidate to consider is Angela Ahrendts, who served as senior vice president of Apple retail. Ahrendts has experience as CEO and she was in charge of Burberry from 2006 to 2014. But she is also the same age as Cook, and both are 60 years old this year.
Finally, Apple may choose outsiders, people who have never worked at Apple, which seems very unlikely. Apple's unique culture and legendary history show that no matter who takes overIf the next CEO is the one currently working for the company.