In 2020, Topps' net sales were $567 million.
Editor's note: This article is from the micro-channel public number "sports big business" (ID: sportsmoney), Author: Malian red.
Thanks to the enthusiasm of NFT (non-homogeneous tokens), star trading cards have become very popular recently. Topps, a 70-year-old sports star card manufacturer, intends to take this opportunity to go public.
Topps is the first company in the world to officially produce star cards. It has always been the leader in the field of baseball star cards. The most expensive 1952 Mickey Mantle star card in history, worth US$5.2 million, came from Topps. Recently, Topps announced that it has agreed to merge with Mudrick Capital Acquisition Corporation II. The combined company name is Topps, and the company's valuation reaches 1.3 billion US dollars. Topps plans to trade on Nasdaq at the end of the second quarter or the beginning of the third quarter under the ticker symbol TOPP.
Tobacco companies transform to become a star card, the most expensive one is $5.2 million
Topps is an American company that produces chewing gum, candies and collectibles, headquartered in New York, it is the leading issuer of cards for football, baseball, basketball, ice hockey, football and other sports and non-sports items. It is also the current professional baseball The only authorized publisher of major league MLB and F1 events. In 2007, the company's former Disney chairman and CEO Michael Eisner (Michael Eisner) acquired for $385 million. Bucks co-owner and director Marc Lasry is also one of Topps' current board members.
The predecessor of Topps was a company that reselled leaf tobacco. During the First World War, trade was blocked, and the ensuing Great Depression made the company have to consider transformation. They focused on chewing gum manufacturing and renamed the company "Topps", meaning that the company will become a leader in the industry.
In 1950, Topps tried to put the actor William Boyd (William Boyd, a well-known early American TV star) card with chewing gum, hoping to increase the sales of chewing gum. At the same time, another Goodwin & Co., maker of Old Judge and Gypsy Queen Tobacco Company began to sell cigarette cases containing baseball star cards, and they were selling well for a while, but because baseball players were not very well-known at the time, they did not have a large collection. value.
Topps realized that this was an opportunity, and they began to specialize in producing star cards. In 1951, Topps launched the first baseball card series. The series is created by "the father of modern baseball cards" Sy Berger design, the front of the card includes the player's name, image, re-engraved signature, team name and team emblem, and the back of the card is the player's height, weight, birthplace, birthday, technical statistics and player biographies.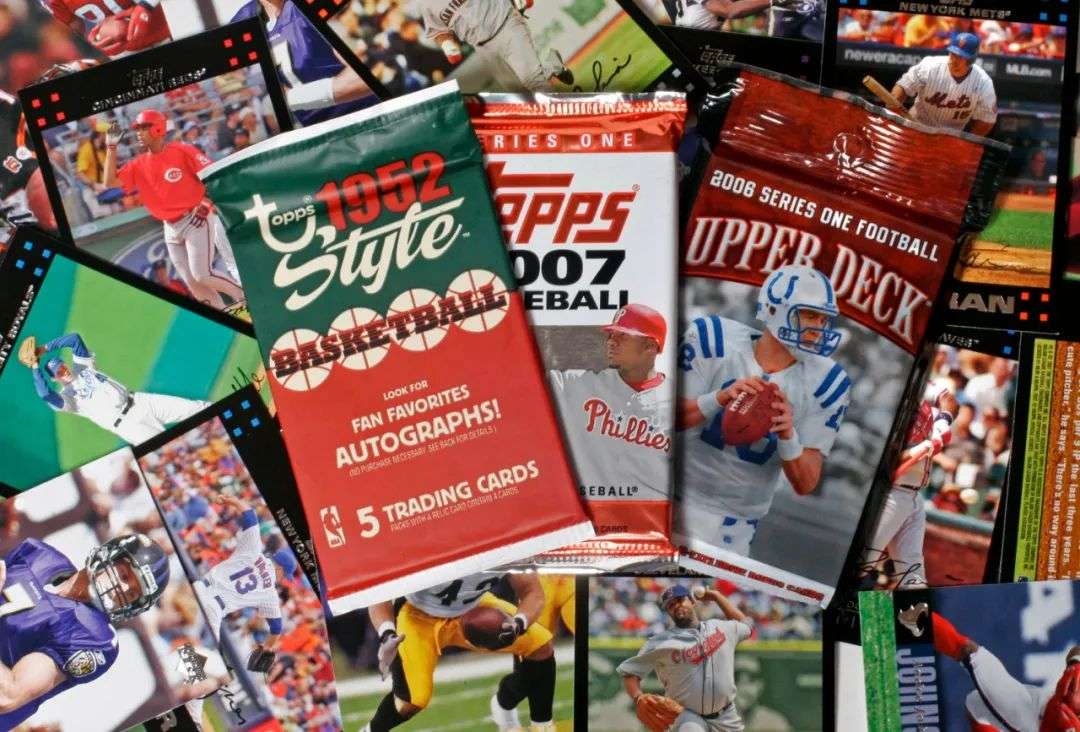 Now this series has become a milestone product in the history of baseball cards. The 1952 Mickey Mantle star card that Rob Gough, the owner of the well-known streetwear and lifestyle brand Dope, bought for US$5.2 million comes from this series. This transaction created the highest record of the current star card auction.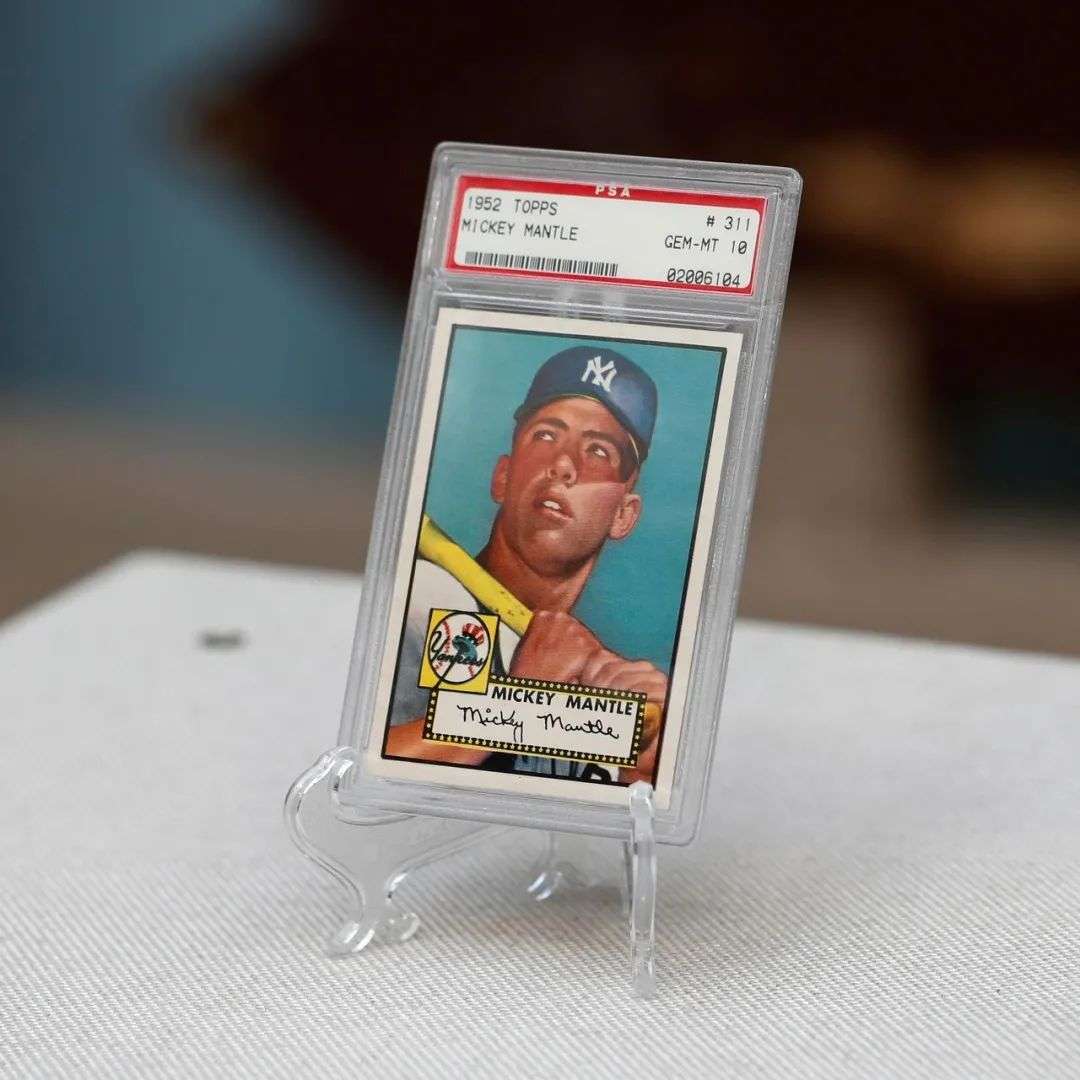 1952 Mickey Mantle star card
The new owner of the star card Rob Goff called the 1952 Mickey Mantle the Mona Lisa in the star card. Unless someone is willing to bid $20 million, he will hold this star card for a long time. "This star During the same period when the card was traded, the price of other iconic star cards increased by 10 times. So I bought it without a whim. After I studied a lot of data and analyzed it, I thought it was seriously underestimated."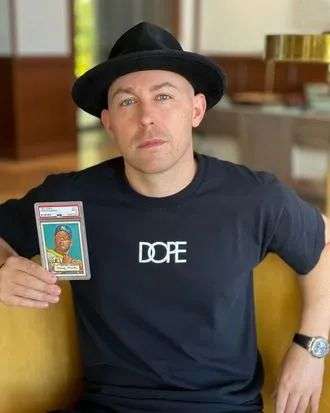 Rob Gough
The scope of Topps production afterwards covers many fields including basketball, football, and even the Marvel series. Many collectors start from collecting Topps' rookie card series.
For a long time, Topps dominated the star card market, but the good times did not last long, and more companies began to enter the star card marketAfter a round of reshuffle of mergers and acquisitions, Topps, UpperDeck and Panini were finally divided into three parts, among which Panini became the top spot in the star card issuance market because of winning the NBA copyright in 2009.
The star card market is booming, and sports IP is hot again
In 2020, Topps' net sales increased by 23%, reaching 567 million U.S. dollars (approximately 3.723 billion yuan), setting the company's highest record. Currently Topps has millions of fans around the world. In addition to the New York headquarters, Topps also has multiple offices in Europe, Brazil and India.
Not long ago, Topps announced that in order to better meet the growing demand for transaction cards in the Japanese and Asian markets, the company opened a new office in Tokyo. Through its business in Tokyo, Topps will gain support from customers and collectors in Japan and throughout Asia. Prior to this, PSA, another top star card rating company, opened an office in Tokyo as early as 2018 to facilitate customers in Japan to submit their cards to the United States for certification and rating.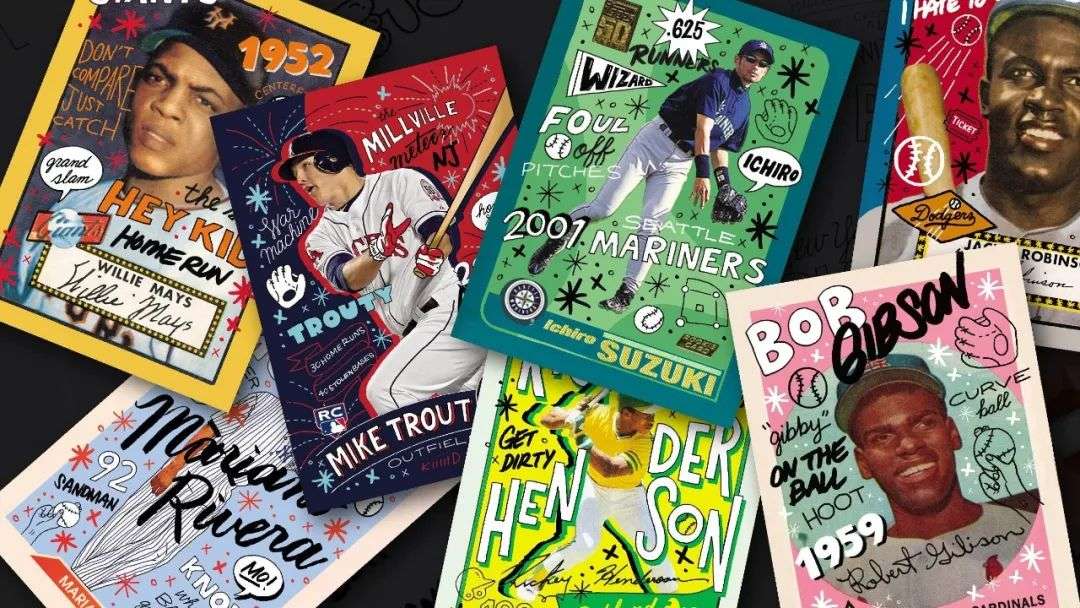 As the price of star cards has risen in recent years, investors have realized that this is an opportunity to make money. Star card manufacturers have also begun to add artificial scarcity to their products: some are produced in very small quantities; some are rare. Even in some cases, only one card may be made. By 2020, the total sales of star trading cards on eBay will increase by 142%, and the second-hand star card trading platform StarStock also received $8 million in financing not long ago. (Related report: A James "Star Card" sold for 200,000 US dollars, IQ tax or investment opportunity?)
The emergence of NFT has further expanded the star card market. NFT can provide a unique on-chain ID for digital artworks, making digital works traceable and confirming their rights. At the same time, it separates control and editing rights. Artists can retain the right to modify the work and obtain permanent equity in the work. This makes digital art scarce, and therefore a collectionValue, so NFT has been highly sought after in the art market in recent years.
Previously, a James virtual star card was sold for US$208,000 (contract 1.345 million yuan) because of its scarcity. The parent company of the blockchain star card platform NBA Top Shot recently received US$305 million in financing. Not long ago, Topps also opened the NFT business, hoping to expand its influence in the field of e-commerce and digital applications. (Related report: Jordan and Durant participated in the investment! NBA Top Shot developer Dapper Labs raised US$300 million)
As the tide rises, there are also IP authorization fees. According to the recent annual report released by the Major League Baseball (MLB Players Association, abbreviated as MLBPA) in conjunction with the U.S. Labor Department, Topps paid more than $18.76 million in copyright fees for MLBPA in 2019. This figure is an increase of 5.6 million U.S. dollars over 2018 and an increase of 7 million U.S. dollars over 2017. In the future, the star card market will expand further, and this fee may rise again.
Nowadays, the sports card market has gone far beyond hobbies. But for collectors, investing in virtual or physical star cards is a big bet. Because once a star has inappropriate remarks or performance in real life, the value of his star card will plummet.