During the epidemic, air cargo has attracted much attention.
In early 2020, the new crown pneumonia epidemic broke out suddenly. When the civil aviation industry is facing the problem of a sudden reduction in belly compartment, passenger-to-cargo and all-cargo aircraft transportation continue to enter the public's field of vision. Giant FedEx is also involved.
Recently, Chen Jialiang, Senior Vice President of FedEx Express and President of China Region, accepted an exclusive interview with reporters from News (www.thepaper.cn) to discuss business performance during the epidemic and COVID-19 vaccine transportation. , China's e-commerce development, China's air cargo hub construction, and China's business development planning and other topics.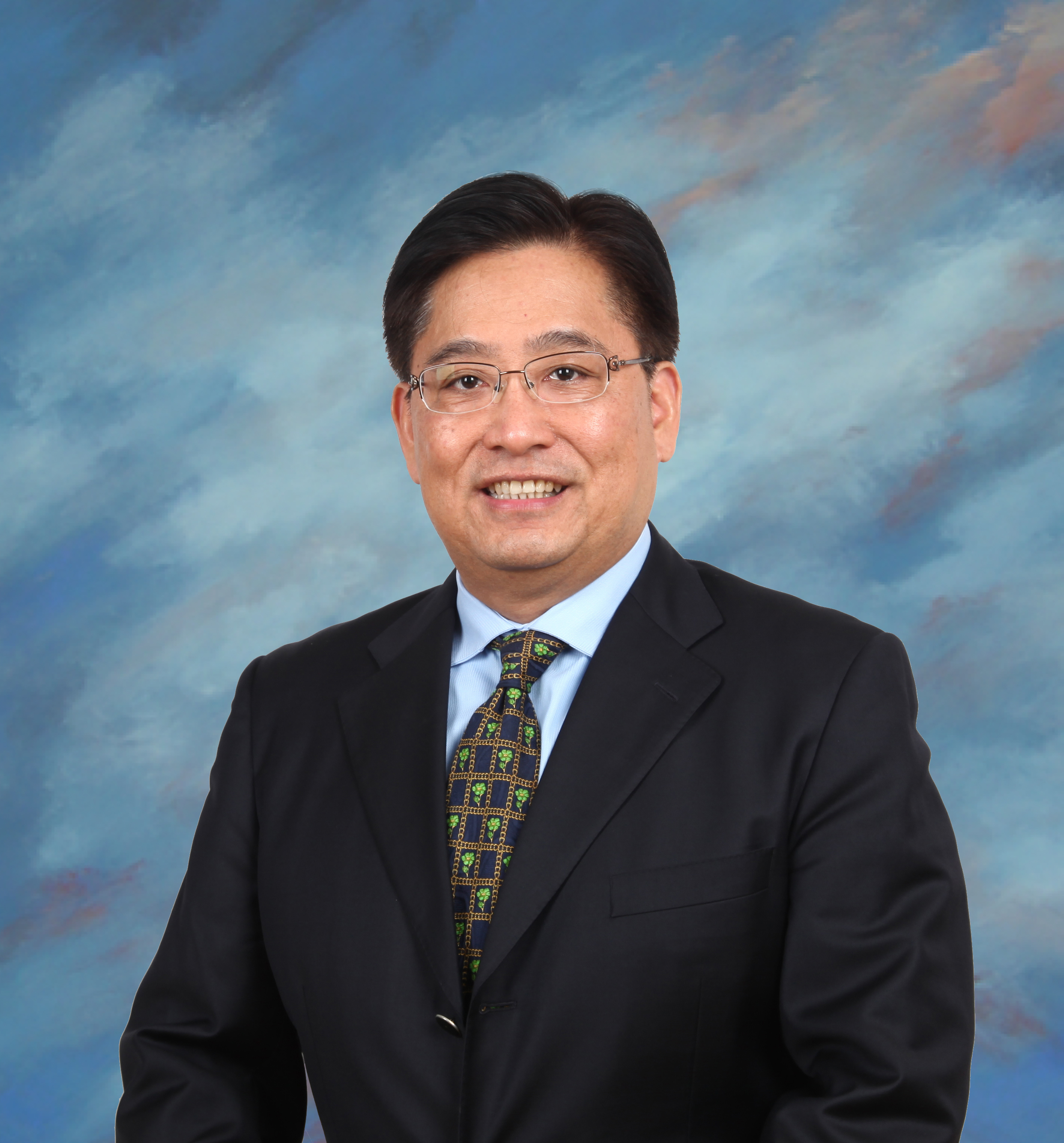 Chen Jialiang, senior vice president and president of FedEx China
FedEx entered the Chinese market in 1984 to develop international express delivery services. China is one of the fastest growing and most promising regions for FedEx's international business. FedEx currently has nearly 12,000 employees and more than 3,000 delivery vehicles in China. It operates more than 250 flights in and out of China every week. It has set up more than 100 ground operation stations in major large and medium-sized cities in China and major domestic The service network of provinces, cities and regions.
Talk about the performance of the epidemic
During the epidemic, FedEx continued to operate more than 250 international flights to and from China every week, providing emergency medical supplies and customers' Cross-border transportation provides capacity.
Chen Jialiang introduced that on the premise of ensuring the health and safety of employees, FedEx employees have been sticking to their posts since the beginning of the epidemic, maintaining active communication with customers, and cooperating with Chinese customs and Relevant departments to ensure that import and export parcels can be processed efficiently during the extremely challenging period.
It is worth noting that FedEx has also implemented customized solutions to provide protection for the auto parts supply chain. For example, Chen Jialiang said that after learning that customers needed to transport large quantities of protective masks purchased overseas to ensure the safety of workers, FedEx quickly set up special personnel to handle them and help import transportation to purchase from overseas.The 16 trays purchased, with a total of more than 60,000 masks, assisted in rapid customs clearance, so that employees on the production line can get protective masks on the first day of resumption of work, so that work can start smoothly.
After production resumes, the customer's domestic factory has a batch of parts that need to be delivered to the production line of its overseas factory as soon as possible. FedEx has designed customized solutions and shipping routes based on customer needs. Through FedEx's priority customization service, emergency auto parts with a total weight of more than 500 kilograms can be quickly transported from domestic to overseas factories, ensuring the normal operation of the customer's supply chain.
Chen Jialiang mentioned that after the resumption of work, the international chip market has increased the export demand for Chinese chip products. One of the challenges faced by a well-known international chip manufacturer is It is a surge in import and export orders. FedEx provides flexible and fast-responding customized logistics solutions and pre-clearance services according to customers' real-time cargo demand, so that the goods can enter the sales and circulation field at a faster speed after they arrive. Faced with many restrictions on domestic transportation, FedEx formulated a transportation plan in advance, using temporary commercial flights combined with truck transportation. Since the outbreak of the epidemic, it has successfully helped customers export hundreds of tons of goods.
Talk about the transportation of COVID-19 vaccine
Nowadays, the global COVID-19 vaccination campaign will rely on the logistics industry to achieve efficient and safe transportation. This process needs to be completed under extremely harsh temperature conditions from start to finish. Even if the vaccine stays outside the specified temperature range for an extremely short period of time, there is a great risk of deterioration.
Chen Jialiang said that supporting the global transportation of the new coronary pneumonia vaccine will become one of the most important tasks in the company's history. "We are ready to ship vaccines to more than 220 countries and regions until humanity overcomes the new crown pneumonia epidemic."
He revealed that the United States will be launched in mid-December 2020. Since the delivery of vaccines, FedEx has shipped about 100 million doses of COVID-19 vaccines and supports global vaccine supply chains in more than 25 countries. At the same time, it is preparing to continue to expand its scale to meet the expected vaccine shipments in the spring and summer seasons. growth of.
According to him, at present, FedEx uses SenseAware monitoring technology and Priority Alert First Overnight service to track the transportation process of vaccines within the FedEx US network, which can be almost real-time Track vaccine shipmentsThe location of the piece from the origin to the destination. As a complement to this technology, the FedEx Surround platform uses artificial intelligence and predictive tools to actively monitor the environment of the package, and can intervene through customer support personnel when the weather or traffic delays may hinder the delivery time of the express.
Chen Jialiang said that FedEx's network is fully prepared, with temperature control solutions, real-time monitoring capabilities, and dedicated healthcare teams to support vaccines and biological Shipments in the scientific field are handled by customs clearance agents and express delivery all over the world.
Talk about changing passenger cargo
Chen Jialiang noted that China's air cargo will be significantly affected by the epidemic throughout 2020. The Civil Aviation Administration has adopted measures including encouraging "passenger reform". Policies and measures such as establishing "green channels" for international air cargo approvals, and providing government subsidies to enhance China's air cargo capacity have achieved significant results.
"I think these measures are very necessary." Chen Jialiang mentioned that my country's air transport is currently showing an obvious situation of "strong passenger and weak cargo", and belly cabin transportation of passenger aircraft It is still the main mode of air cargo transportation in China, accounting for about 70% of the total air cargo. However, the sharp contraction of the passenger transport market during the epidemic has led to a significant drop in the cargo capacity of passenger aircraft belly compartments. Therefore, it is difficult to meet the demand for air cargo by relying solely on the capacity of passenger aircraft belly compartments, highlighting the problems in my country's air cargo system.
In his view, whether it is changing passenger cargo or introducing all-cargo aircraft, it can provide a more powerful and stable guarantee for air cargo capacity. However, at the same time, attention should also be paid to improving the layout of airport cargo facilities, improving service quality, strengthening the internal and external facilities of the airport and coordinating linkages with other modes of transportation, so as to maximize the optimal configuration of cargo elements and realize the modernization and upgrade of the aviation logistics system.
Talk about the construction of China's air cargo hub
At present, my country's air cargo market is highly concentrated in the eastern region, and the domestic airport cargo and mail throughput is extremely large Most are completed by transport airports with annual cargo and mail throughput of more than 10,000 tons. This also means that high-speed rail will become an alternative means of transportation in areas that cannot be covered by air cargo.
Speaking of high-speed rail competition, Chen Jialiang believes that the diversion of air cargo by high-speed rail is local rather than global. More importantly, the coordinated development of high-speed rail and air cargo will help create new opportunities for the industry. "We believe that multiple modes of transportation such as high-speed rail and air cargo should go hand in hand, which is conducive to exerting complementary advantages and synergistic effects, so that we can work together to provide customers with a more convenient experience and more comprehensively meet the diverse needs of customers."
In Chen Jialiang's view, the air cargo market in China's second, third, and fourth-tier cities has great potential for development. "At present, China is building national logistics hubs in many cities. Many of these large aviation logistics hubs have been deployed in third- and fourth-tier cities close to metropolises. Only a few hours' voyage can radiate domestic core urban agglomerations. The air cargo market is oriented towards these The main considerations for the sinking of third- and fourth-tier cities include: the large demand for express delivery in nearby metropolises, the proximity of geographical locations so that these hubs can quickly complete the transfer, and the land and labor costs are lower than the first-tier cities."
Chen Jialiang believes that in the development of these cities, the focus is to allow each logistics hub to carry the city to make full use of its own local resource elements. For example, a port-type hub focuses on the organic connection of water-land combined transportation and water-water transfer. The airport-type hub focuses on providing efficient direct air transport, transit, distribution services, and rail-air, land-air combined transport services for the radiation area. Only by making full use of their respective local resource elements can they give play to their differentiated advantages and stand out in the fierce competition, thus creating China's Memphis.
"I think China's air cargo market has great potential, but it should speed up to make up for shortcomings, improve comprehensive airport cargo facilities and service capabilities, and promote professional cargo hub airports Construction." Chen Jialiang said.
"We are very optimistic about the future development of China's air cargo market." Chen Jialiang sees that China's national policies attach great importance to supporting the development of the air cargo market and are actively deploying Accelerate the construction of airport infrastructure, which will greatly enhance the comprehensive support capability of air cargo. In addition, in response to the epidemic, China has taken a series of measures to accelerate the development of all-cargo aircraft air transport capabilities. "This series of measures are very necessary to improve air cargo capacity, expand the accessibility of cargo networks, and make up for the shortcomings of air cargo. Establish an international logistics service system that matches China's manufacturing and consumption status in the global industrial chain. I believe that China's aviation market has huge demand potential, which will bring huge opportunities to FedEx and the entire air cargo industry."
< div class="contheight">