996 or layoffs, is the performance of unexpected excessive excitement and anxiety
Editor's note: This article from WeChat public number "Tencent University" (ID: tencent_university).
The Internet circle is a few times, and countless entrepreneurs have entered and left. There are not many people who can persist in the wave. Yao Jinbo is one of them.
In 1999, Yao Jinbo founded China's first Internet domain name trading website, Yiyu.com, and was later acquired at a high price. In 2001, he co-founded the nation's first online tutor service website, Xueda Education; four years later, He also founded the classified information website 58 in the same city, both websites have been listed on the New York Stock Exchange.
Three times of entrepreneurship, three successes, 20 years of industry immersion, almost witnessed the entire development process of China's Internet, and created a difficult insight into the industry, business, and business.
The CEO came to the opening of the second season, and Yao Jinbo, the deputy editor-in-chief of Tencent.com, talked to Yao Jinbo.
Click below to watch the full conversation
The following is an excerpt from the interview.
CEO's bullying and calmness
Ma Teng: You are from Yiyang, Hunan, Hunan CEO and Quick Hand Suhua, Yingke Fengyousheng, Momo Tangyan, what do you have in common?
Yao Jinbo: There is a word in Hunan called "Ba Man". Entrepreneurs need to be bully. It is necessary to fix something that is not easy to fix and insist on something that ordinary people cannot adhere to. (The author's note: When the first season of the "CEO came", I also talked about "Ba Man")
Ma Teng: You said that you are an entrepreneur who can manage emotions maturely. You can manage emotional ups and downs within 20% of fluctuations. Is this the result of talent or long-term cultivation?
Yao Jinbo: Starting a business in the early years, it is easy to be stimulated by good news or bad news. It is especially exciting for a while, and it is especially depressed for a while. In the past 20 years since I started my business, I have slowly returned to a calm state. Through I manage myself to a good time, 120 points, no.When there is a good time, there is also a state of 80 points, which is more sustainable.
I will also control the mood of the company's cadres at all levels within 20% of positive and negative fluctuations. When I am excited, I will tell them to prepare for bad things; when they are in the trough, they will let them see hope.
Ma Teng: Have there been any big emotional ups and downs recently?
Yao Jinbo: Since the second half of last year, the market has fluctuated, many companies have laid off employees, and freezing the headcount has a great impact on our recruitment platform. I will be particularly worried, but when faced with employees, I Still have the confidence to inspire them and adjust morale.
The layoffs of Internet companies are not a manifestation of managing good emotions. Even when you get a large amount of financing, you have to foresee the bad conditions of capital market cooling, customers not actively buying products and services, and with such foresight, the impact of market volatility will not be so Big. Therefore, the eyes of entrepreneurs must be long-term.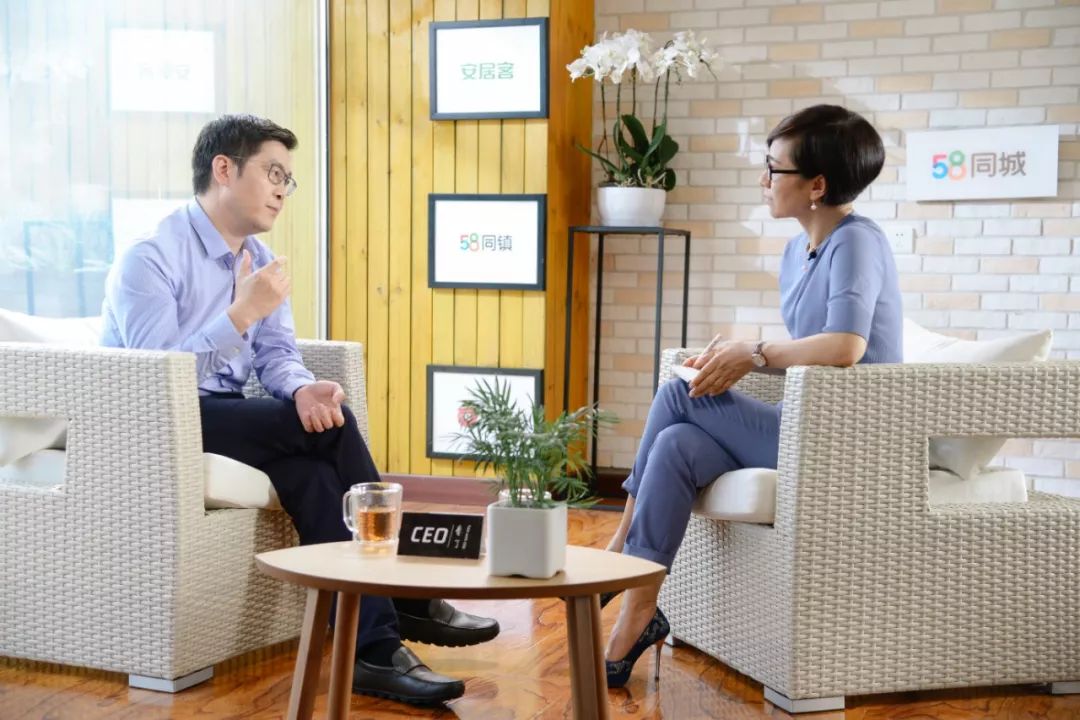 Ma Teng:2018 is a year of national macroeconomic regulation. What is the biggest challenge in 58 cities in this economic cycle?
Yao Jinbo: This is not the first time we have entered the economic cycle. In 2008 and 2009, we all experienced it completely, very miserable, and the income did not rise. Dead without money. Therefore, when faced with market volatility, we will be relatively calm. The end of last year should be the bottom of our business, but I said at the annual meeting: no layoffs, no pay cuts, year-end awards.
Ma Teng: Why is there such a sigh?
Yao Jinbo: On the one hand, 58 has reached a relatively tight state, and our pursuit of efficiency is the norm, and has nothing to do with the good or bad of the economy. I think many companies 996 or layoffs are an emotion that is excessively excited and over-anxious in the face of an accident.
In addition, we look at the long-term. If 3, 5 or even 10 years later, 58 is still the main recruitment platform and real estate intermediary platform in China, then I don't need any additional reaction in the short term, the company will not prepare for the next year's report. . The reason why we announced at the annual meeting is to make employees feel at ease and have a good year; but at the same time, I have to tell them what kind of difficulties the company will face and we need to use it more.Heart, make good results.
Ma Teng: How do you judge the next trend in the macro economy?
Yao Jinbo: The best assumption is the normal state. Entrepreneurs even have to imagine that there are even worse situations. How do you ensure that you are alive, how to ensure that you still score, and how to ensure a better position.
Enterprise attack and aging
Ma Teng: How to control the pace of business development?
Yao Jinbo:The most important thing about starting a business is to grasp the rhythm.Too many companies fall because they can't stand the drums. The financing, the radical, the contraction, any step wrong, are particularly easy to die. In the past, entrepreneurs have many opportunities to make mistakes, and the correction cycle is based on the year; today, the market will not give you a chance to correct. Many entrepreneurs, including OFO, should not be the end.
Ma Teng: What did OFO do wrong?
Yao Jinbo: The integration should be integrated. The team must stand in the team and not have too much hesitation and subjective feelings. If you shrink your income in the first half of the year, the OFO situation may be better.
Many startups have accelerated their deaths.
For example, when there are 20 million in the company's account, if you spend 3 million per month, then the money is enough for you for 6 to 8 months, but you want beautiful data to attract investment. So 20 million three months will be spent. At this time you went to finance, but it failed.
A lot of times are like this. When you are not short of money, investors are willing to give you money. When you are particularly short of money, they will not invest money because their concerns have shifted to your ability to pay. It is. Entrepreneurs must always take the initiative, and the right to brake must be in their own hands.
Ma Teng: What is the key to stepping on the rhythm?
Yao Jinbo: The most important thing is to know what the future economic model of the company is.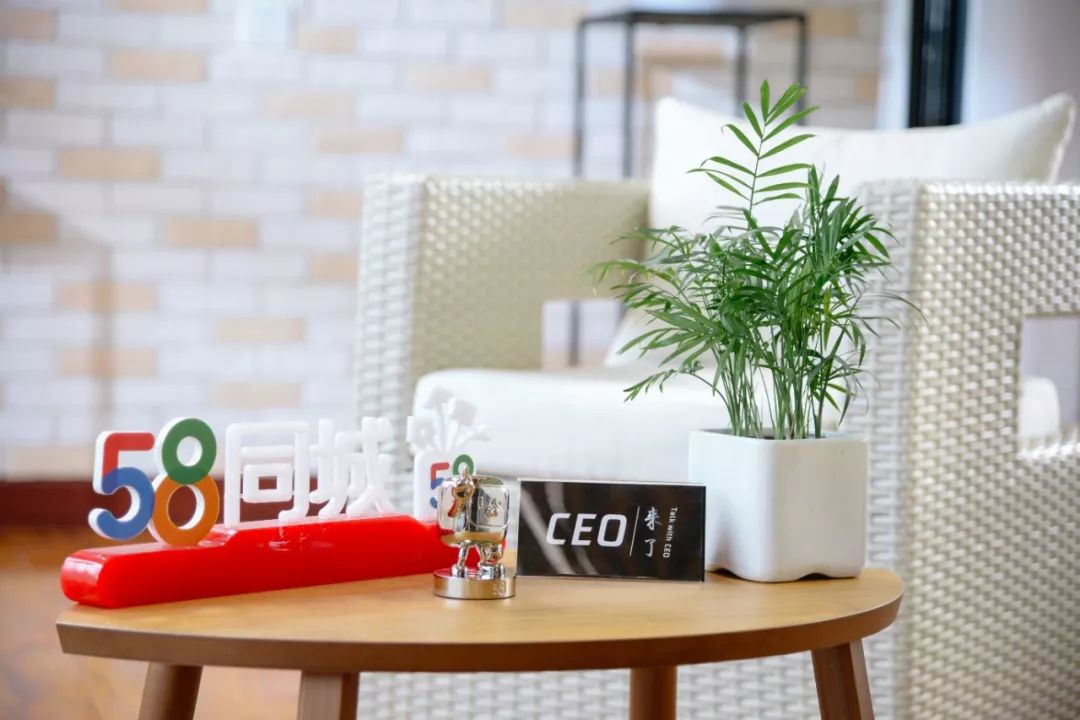 马Teng: After years of development, some big Internet companies have signs of aging. How do you view this problem?
Yao Jinbo: I don't think there is any corporate aging. Huawei is an older company. Six or seven years ago, Huawei's mobile phone was just a gift for the call. Today, Huawei has been able to compete with Apple. If the company is aging or not, look at the vision and pursuit of the founder.
Ma Teng: No innovation is waiting for death, innovation may also be looking for death, and many companies are slowly becoming very conservative.
Yao Jinbo: Old companies have brands and teams, but they are subverted by start-up startups. Why aren't established companies not finding these opportunities? I think they are still not sensitive enough and have a lot of execution.
Business development and boundaries
Ma Teng: 58 City and the US Mission are life service platforms. What should your life service platform look like?
Yao Jinbo:We have basically no competition with the US group, less than 5% of the business contacts with the US group, the US group is more in this area, and We are in the areas of recruitment, moving and housekeeping. Although the shape of our products is different, the vision is the same.
Ma Teng: The competition in the field of life services is very intense. What do you think of competition?
Yao Jinbo:Having competition is the norm. No competition means you may have gone the wrong way, or not at all. I feel that competition has forced us to do things that are not perfect enough. I am also happy to see competition in the company, I will use the competition to make the company more cohesive and more efficient, I am the engine.
Ma Teng: In some cases, competition will also stimulate the evil part of human nature, so that both sides can play cards that should not be played.
Yao Jinbo: We are still a bottom line company, even if we are competing with the market, we can still sit down and drink together. No matter what card you play, you should use the law as the bottom line and talk about some ethics, which will make your friends a little more.
Ma Teng:58 The competition between the same city and the market is very intense. Why can you become a family in the end?
Yao Jinbo:58 CityAnd the market is basically established at the same time, you chase after you along the way, to the end, 58 mass is slightly larger, but can not completely open the opponent. At that time, the situation of the Internet was changing, and then I lost my energy in the original field, and I missed the opportunity, so I took the initiative to talk to Yang Haoyong (founder of the market).
Ma Teng: Are you looking for him?
Yao Jinbo: He didn't want to talk at first. It's a big challenge to let go of your own opinion and embrace each other. Entrepreneurs tend to be more emotional and have a stubbornness about their careers. The investors are more rational, I found their investors, talk one by one, and finally the reason why they can merge, his investors have played a big role. After the merger, we split the business of used cars, 58 homes, and fast dogs, and many unicorns were born.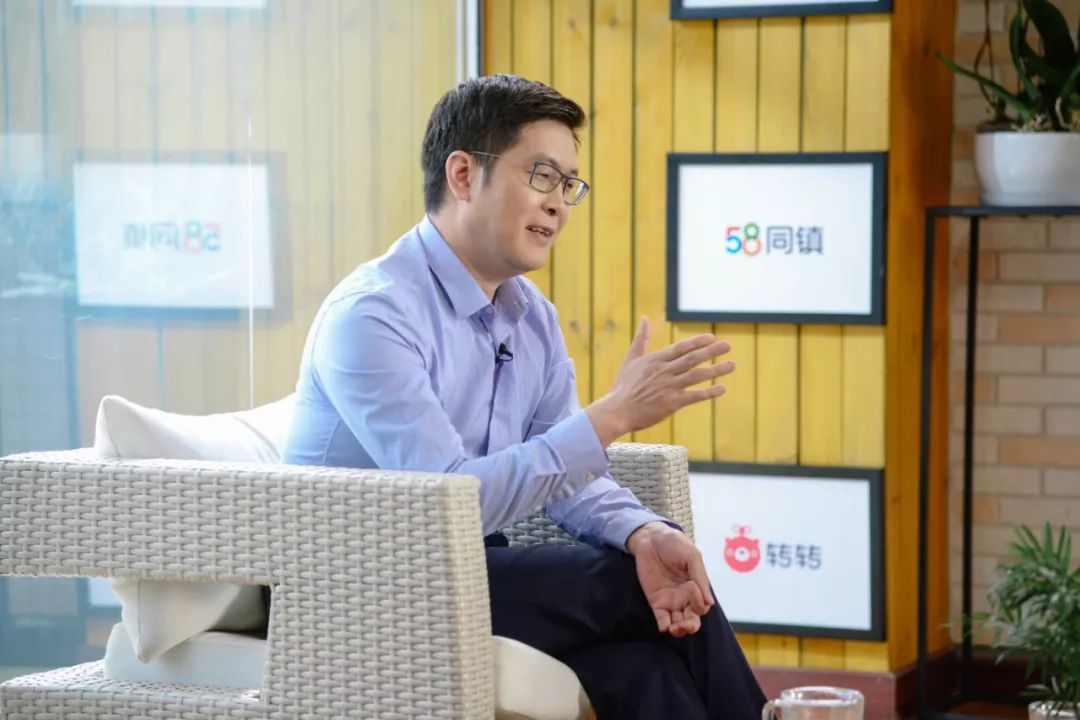 Ma Teng:58 Take the diversified route, where is the diversified boundary?
Yao Jinbo: We will do a lot of trials in each of our business lines, and I am responsible for killing some projects.
Ma Teng: Are you a veto?
Yao Jinbo: At the beginning of the business, you don't need too many resources, you need to verify that it doesn't work. Without this tolerance, there may be many things that will not be tried. One day, if this road doesn't work, I will cut it off.
Ma Teng: What is your standard?
Yao Jinbo: The primary criterion is your growth, the consumption of resources, and the market space.
Ma Teng: Use commercial standards to judge?
Yao Jinbo: is definitely a commercial standard. People who do not often do their best, they will not take the initiative to give up. Because this is his baby, he always sees all kinds of hope. But when we stand at a higher level to judge, it will be more rational.
Ma Teng:Diversified development, the underlying values ​​are very important, what are the underlying values ​​of 58 cities?
Yao Jinbo:We are doing things related to local life. We do more platform business. We don't like to publish a lot of independent apps. If you work on the platform of 58, you will find that you can do To B business, but to start a TO C brand, I must agree.
Ma Teng: Why?
Yao Jinbo: We will be very cautious when launching the To C brand. Today, a To C brand has a place in the minds of users, and it takes $1 billion to start up.
Ma Teng: Ruixing is also a C-side business. What do you think of Ruixing's growth?
Yao Jinbo: I don't know how much Rui Xing actually spent, but the final valuation is $2.3 billion. It must have prepared hundreds of millions of dollars in cash. Today, entrepreneurs to integrate B-side will be a better entry point, which is far easier than stealing traffic.
Ma Teng: Do you usually use vibrato?
Yao Jinbo: I don't need it, and I don't allow my family to use it.
Ma Teng: Why?
Yao Jinbo: I don't think it's necessary to spend too much time on this. You have to spend more time studying. I recently let my daughter see the full set of Jin Yong, she is 11 years old. .
Ma Teng: Why did she let her see this?
Yao Jinbo: I think it's bigger than watching short videos, and I can systematically think about human society.
Ma Teng: Can't think about watching vibrato or short video?
Yao Jinbo: I don't recommend family or children. My child downloaded the vibrato, hidden in a few pages in the folder, I found out, I will criticize her.
Ma Teng: Why do you think it is so attractive to children?
Yao Jinbo: The child has no judgment. It will vote for children. I still hope that they can read it in depth.
Ma Teng: The economist Xue Zhaofeng is open to fragmentation learning. He feels that the next generation is different from ours.
Yao Jinbo: But I still look forward to deep reading. In the process of reading, it is still very important to take the initiative to find an answer to a question.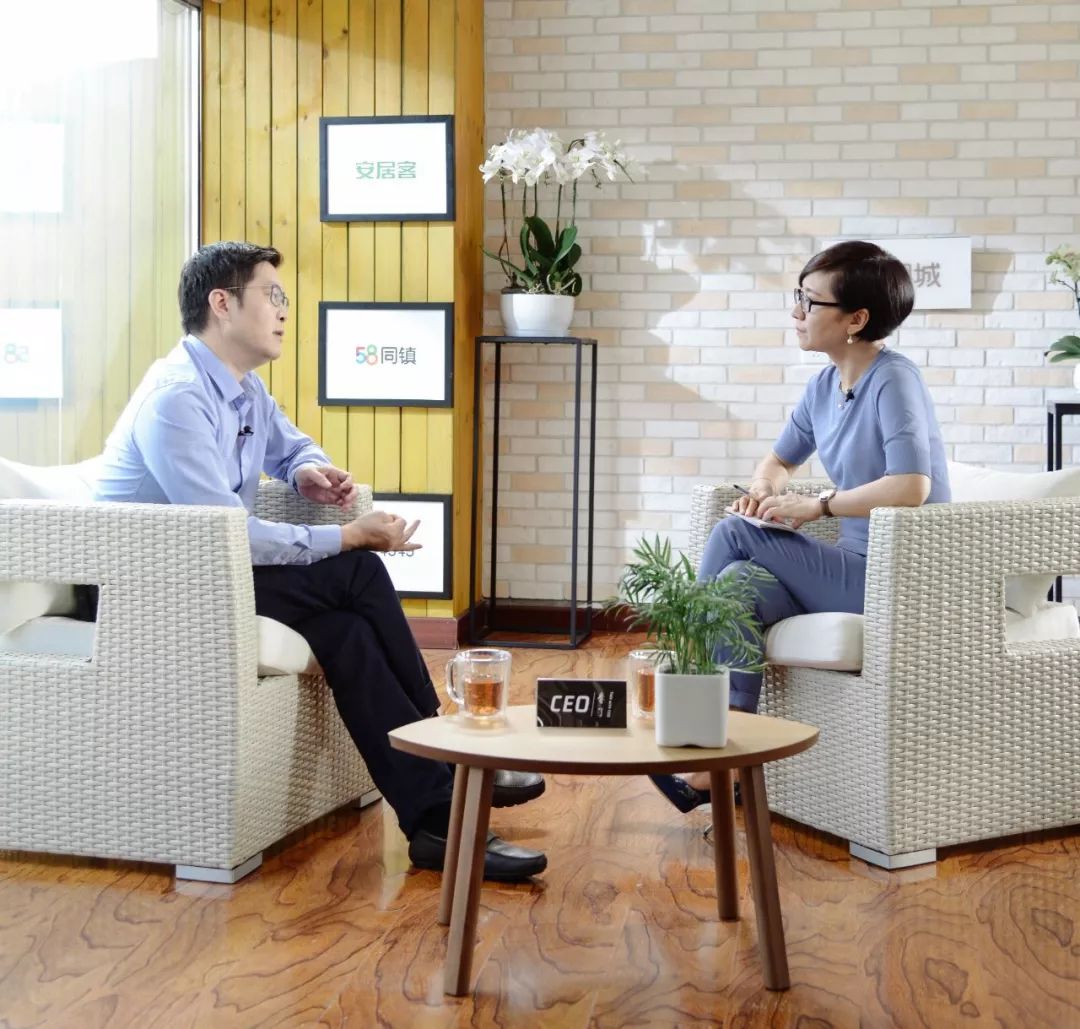 Ma Teng:58 There is a keyword in the same city, the city is sinking, and the project of 58 towns is the same. What do you know about 58 towns?
Yao Jinbo: At the time of the establishment of 58 in 2005, we felt that we can only serve the city and it is absolutely impossible to serve the countryside. The company name is 58.
Ma Teng: Didn't put the countryside in the eye?
Yao Jinbo: I was completely imagined at the time. The mobile Internet can also cover rural areas. People in rural areas will also use smart phones, but today, Internet and smartphone penetration rates are already high. Just think, 58 services, can you go to every township? Because each township is a semi-acquaintance society, it is a closed-running economy.
We have sunk 58 cities to 40,000 towns and villages in China, and each town has set up a station, and each town finds a partner. At first we were thinking about what kind of partners we were looking for. Finally, we found that it was best to find local civil servants, teachers, and post and telecommunications bureaus. He has a certain sense of influence, responsibility and mission. He has the best effect in disseminating, collecting and organizing information.
Ma Teng: What do sites do?
Yao Jinbo: In fact, it is very similar to the service in 58 cities. For example, the recruitment of nearby areas, the promotion of shops, and the direct distribution of agricultural products. For example, tens of thousands of pounds of mature oranges can't be sold, but through 58 towns to pass information, they can be quickly digested. So people in towns and villages will find that their mobile phones are not just for entertainment, but also allow them to see many opportunities.
I was talking to the team at the time, I don'tIf you are asked to have any income in these two years, I will ask you to let 40,000 webmasters live in dignity in the local area. The most proud of our team is to manage tens of thousands of webmasters to start their own businesses, and these 40,000 webmasters will help 400 million farmers in the future to make their lives better.
Sometimes, the traction of values ​​has unlimited power, which will help us attract partners. In turn, these good thoughts will be passed to each town, every user.
Good investors and good entrepreneurs
Ma Teng: Entrepreneurs cannot do without investors, what kind of investors are good investors, and what is good money?
Yao Jinbo:Identify your career. If you are in difficulty, don't add fuel to your life. Celebrate with you when you are successful. It can bring follow-up investment. It is a good investor. Similarly, you can continue to support you. The money is good money.
Ma Teng: You are also an investor. What kind of entrepreneur is a good entrepreneur?
Yao Jinbo: I like persistent entrepreneurs. Entrepreneurs will encounter a lot of people who can't get through. Some people insist on coming. Some people want to quit even if they still have money, because too tired. If a person is very determined about what he has to do, he will stick to it longer than others. Sometimes, this is the insistence on changing the world. At the same time, excellent entrepreneurs have strong learning ability, and the Internet is iteratively fast. There is no ability to make a difference.
CEO "Send Proposition"
Li Tiantian, Chairman of Lilac Garden What do you do when there is serious resource competition between executives?
Yao Jinbo I will let executives stand on a higher level to solve problems. Who is responsible for the business is most necessary in the moment, is more helpful to the company's vision? Considering this height, it is easier to agree on opinions.