On October 14, the News (www.thepaper.cn) learned that the living and serving technology companies have passed the resolution of the shareholders' meeting recently to appoint the founder and CEO Xiong Lin as the company's chairman and CEO to replace the one who passed away in May of this year. Zuo Hui. Ziru also announced the award of permanent honorary founder and honorary chairman to Zuo Hui.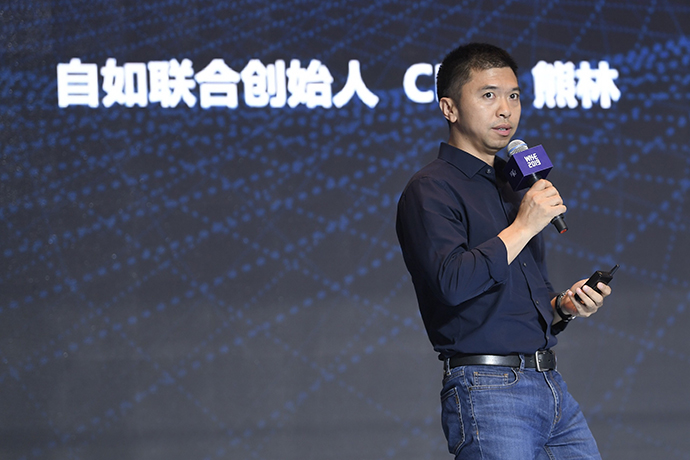 Xionglin IC Data Map
was established in 2011 as an internal entrepreneurship platform for Lianjia. On October 18, 2011, with the support of Zuo Hui, Xiong Lin founded Ziruo and started the "long-term rental" model of house leasing products and services. Then, in June 2016, Ziruo separated from Lianjia and operated independently.
The official website shows that Ziruo has been deployed in 10 cities of Beijing, Shanghai, Shenzhen, Hangzhou, Nanjing, Guangzhou, Chengdu, Tianjin, Wuhan, and Suzhou, and currently has nearly 3 A service team of 10,000 people, operating more than 1 million houses. The rental products owned by Ziru include Ziru Youjia, Ziru Entire Lease, Owner's Direct Lease, Ziru Mansion, Ziru Apartment, Ziruyi, Ziruli, etc. At the same time, it provides users with cleaning, moving, maintenance and other service products, with a cumulative service order volume of nearly 30 million.
At the end of 2019, Ziru reported that it would go public in the U.S. in 2020. However, at that time, Xiong Lin publicly responded that he was "not in a hurry to launch an IPO".
Zuo Hui, as the founder and chairman of Lianjia, Shell Search, and Ziru.com, died on May 20, 2021 due to unexpected illness. Fang and others have all made new appointments.
According to personal resume, Xiong Lin used to be Lenovo engineer, Shandong General Manager of Digital China Management System Company, and IBM GBS Strategic Consulting Manager. He joined Lianjia Group in 2010 and founded in 2011 freely.