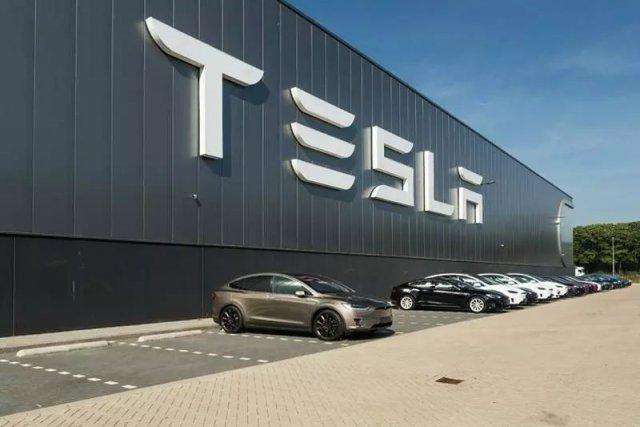 On October 21, Tesla (NASDAQ :TSLA) released the third quarter financial report of 2021, and its revenue and net profit both hit new highs. According to the financial report, according to US General Accounting Principles (GAAP), Tesla Motors' total revenue in the third quarter was US$13.757 billion, a year-on-year increase of 57%; the net profit attributable to common shareholders was US$1.618 billion, a year-on-year increase of 389%. .
Tesla said in its financial report that the increase in revenue was mainly due to the increase in car sales and the decrease in costs.
In the third quarter, the gross profit margin of the automobile business reached 30.5%. Driven by the automobile business, the overall gross profit margin reached 26.6%, both of which were record highs.
At the same time, factors such as falling average selling prices, increasing operating expenses, falling regulatory credit income, additional supply chain costs, and $51 million in Bitcoin impairment Revenue.
As Model 3 and Model Y gradually become the mainstream of sales, Model X and Model S account for a decline in the product portfolio, and the average selling price of Tesla cars has dropped year-on-year 6%.
In the energy business, Tesla achieved revenues of US$806 million, including solar and energy storage products for homes and utilities.
In terms of service revenue, service revenue including FSD (autonomous driving) software was US$894 million.
Tesla said that in the third quarter, it faces global supply chain, transportation and other manufacturing challenges. If conditions permit, Tesla will continue Run the production line near full load. "Although continuous growth is still our goal, the magnitude of growth will largely depend on external factors."
Tesla CEO Elon Musk "As promised" was absent from this earnings conference call.
In the conference call, Tesla CFO Zach Kirkhorn said that Tesla has achievedAnnual production efficiency of 1 million vehicles. Although it will take some time for Model S and Model X to return to their previous output, he is optimistic.
He added that although Tesla's deliveries have almost doubled, it still faces the severe challenge of supply chain shortages, and the factory has not been able to produce at full capacity. . In terms of energy storage, the production of Powerwall and Megapack is getting better and better, and some progress has been made in the production of 4680 batteries. The first batch of cars equipped with 4680 batteries will be delivered early next year. At the same time, Model S also recovered a positive gross profit margin.
For the much-watched US$25,000 car, Tesla said that this model is currently in the R&D center and is still expected to be released in 2023. However, for the time being, due to limited production capacity, Tesla mainly focuses on the production of Cybertruck and Model Y vehicles.
As for the possible tightening of regulations, Tesla's senior vice president Andrew Baglino pointed out that Tesla is cooperating with safety regulators in the United States. He said that Tesla regards safety as a key pillar of its car development, and what it can really do is to be as transparent as possible. "We look forward to and accept this review. We take safety as our top priority. We will continue to be transparent about our software development methods."
was asked In response to the latest insurance business, Tesla said that the current insurance sets insurance prices based on some limited data, which leads to observant drivers sharing insurance costs for high-risk drivers, which is unfair. It seems that Tesla's safety scoring system is working. Approximately 150,000 cars have used this safety scoring system. It is worth noting that the probability of a collision for customers who use the safety scoring system is reduced by about 30%.
According to data previously released by Tesla, it delivered 241300 electric vehicles and produced 237823 vehicles in the third quarter.