The smart city is also the future city. When we look to the future, we still have to make it a business model and make it a real city that can be copied and can solve the pain points in people's daily lives.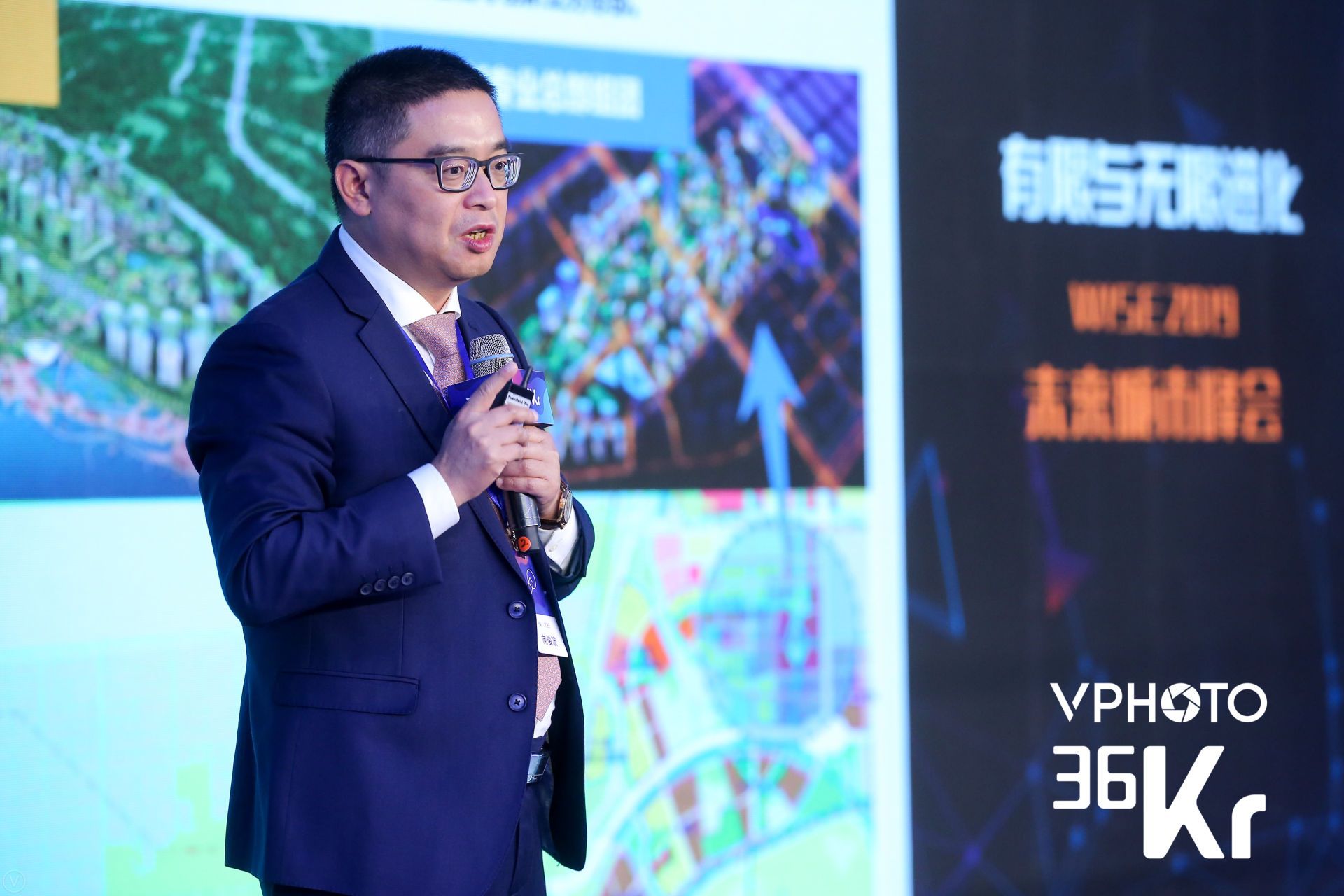 p>
When the rapid development of artificial intelligence and technology continues to wash away our understanding of life, how long will it take for us to reach a real smart city?
On November 26, 2019, the Future City Summit-"Limited and Infinite Evolution" was held at the Beijing International Convention Center. Xiang Junbo, assistant president of Country Garden Group and general manager of the Production City Development Division, admits that building a smart city on a square kilometer level is not as easy as imagined.
"We are making such a smart city from a square kilometer level, and every problem that needs to be solved in the practice of future cities will be magnified." Country Garden has been constructing the Pohu Lake Technology Town on 55 square kilometers of land since 2017. Two years later, the first batch of science and technology innovation companies have already settled in the park, and the Pohu Big Data Industrial Park also started construction in May this year. span> But Xiang Junbo recalled that the scene when he first decided to be a smart city was still enthusiastic. "This is a new city, this is a future city. We think it's worth exploring and just do it."
After two years of ploughing, Xiang Junbo admits that there are still many essential problems in this field that have not been resolved. span> "It is a group city. We need to solve the problem between groups and groups. The cost of decentralized control will be higher."
Different from the traditional model of developers buying land and selling houses, as a smart city builder and operator, Country Garden needs to solve industrial problems. "We are in contact with physical enterprises every day, and they ask the most questions That is, what can I bring to them? "Xiang Junbo attributed it to the business between the community and the tech town. Therefore, in the past two years, Xiang Junbo has been playing the role of middleman in high-tech enterprises, removing the identity of the house seller and connecting the company with the town.
After the city group connection is established, the most critical issue is to dig out cost savings and business models. This is the ultimate proposition about urban transformation and long-term development. "On the one hand, we need to find basic applications, and on the other hand, we find valuable applications," Xiang Junbo described many attempts in the application scene: p>
Like underground transportation, because traditional GPS navigation facilities cannotAt work, Country Garden tried to use WIFI and Bluetooth for positioning. For example, in terms of water quality monitoring, Country Garden tried to do scenarios such as manhole cover changes and smart trash cans, but how to turn this application scenario into a willingness to pay … .. p>
"Value-added services for application scenarios are our most guaranteed services. In the future, we may generate value for input parties based on smart city applications." Xiang Junbo also provided several scenario examples. The application of the intelligent access control system can save 100,000 or 200,000 investment in each building, and face recognition technology can be applied to all community consumption scenarios.
"Because a lot of things are not mature at the grass-roots level, whether it is used or maintained, it will cost a lot of money, but there are only a handful of money that can earn back and find real applications. Poor ". span>
p>
Xiang Junbo provided a set of data at the scene: the cost of traditional intelligent applications is between 50 yuan and 60 yuan per square meter, while Country Garden invested in the construction area per square meter of Lihu Technology Town. Reached 200 yuan. Although the unit cost is not much, once it is enlarged to an area of ​​square kilometers, it is 80 million yuan of capital investment. Country Garden also pays an additional fee of about 5 million per year to maintain the normal operation of this facility.
In spite of the limited returns at this stage, the pioneers represented by Country Garden can still see the beauty of the technology behind and the splendor of the future.
"Whether a smart city or a future city, when we look to the future, we still have to make it a business model. span> Make a copy that can solve people's daily life. The real city of pain in life, this is the real difficulty and the most difficult thing. " Span>
p>