Combining the five core doubts of Li Hongyuan's dispute with Huawei
​​Editor's note: This article comes from WeChat public account "Tencent Deep Web " (ID: qqshenwang), author Ma Guanxia Xiangxin. p>
The dispute between Li Hongyuan and Huawei has recently set off public opinion. Earlier this morning, Li Hongyuan said to Tencent's "Deep Web" that he originally intended to communicate with Huawei. Things have developed so far that he doesn't know what to do next. Buy a train ticket at noon and return home. p>
"I only want personal freedom now," Li Hongyuan told Tencent's "Deep Web." p>
Earlier, former Huawei employee Li Hongyuan was sued by the company for extortion and extortion for a payment of 300,000 compensation. After being detained for 251 days, he was released because of unclear criminal facts and insufficient evidence. The incident fermented a "Criminal Compensation Decision" which was exposed from the media on November 28. Li Hongyuan subsequently accepted multiple media interviews and expressed his personal appeal. p>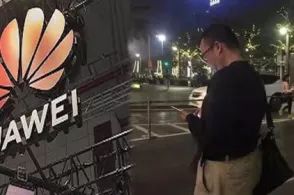 p>
The Hong Kong District People's Procuratorate's Criminal Compensation Decision issued by Li Hongyuan shows that he joined Huawei in 2005 and resigned in January 2018. He worked in the inverter department before leaving. Because the amount of resignation compensation differed from the company's opinions, the two parties agreed to re-send him 331,576.73 yuan resignation compensation. p>
In March 2018, Li Hongyuan's former secretary of the department transferred 304,742.98 yuan (the amount after tax, the transaction summary is "Compensation for Separation of Separation Amount") to her through a private account. p>
On December 16, 2018, Li Hongyuan was criminally detained by the Shenzhen Public Security Bureau on suspicion of extortion and was arrested on January 22, 2019. During this period, Li Hongyuan's charges were changed twice, from the alleged occupation of the right to the violation of trade secrets to the extortion. In the end, he was released on August 23, 2019 for "unclear criminal facts and insufficient evidence" and was detained for a total of 251 days. p>
The matter has received much attention since the media exposed, and the outside world has questioned whether Li Hongyuan was maliciously framed by the original department because he asked for compensation for termination. p>
On November 30th, Li Hongyuan circulated an "open letter to Mr. Ren", which wrote: "Recent public opinion on the Internet has not been my original intention. Although I will eventually find a company to discuss To say, but never this wayLet's take a look at the "Legal Opinion on Li Hongyuan's Non-Prosecution Decision" (hereinafter referred to as "Legal Opinion") submitted by the court. On December 15, 2018, Huawei entrusted legal personnel Yuan to report to the Economic Investigation Division of Shenzhen Public Security Bureau, saying that the former company employee Li Hongyuan and others, "in the labor dispute with the company's termination compensation, threatened to disclose the information, Requesting compensation from the company ", Shenzhen Public Security Bureau then filed a case with Li Hongyuan and others suspected of infringing on trade secrets. However, on December 16, 2018, public security organs conducted three interrogations on Li Hongyuan and confirmed that he did not commit any illegal acts that violated trade secrets. p>
On December 28, 2018, Huawei supplemented the report materials and once again charged Li Hongyuan with the department leader He Moudong in negotiating termination compensation on January 31, 2018. He used blackmail to force He Moudong to agree to pay extra compensation in private. 330,000 yuan in exchange for his promise not to make trouble, not to report, and to leave successfully. Under pressure, He Moudong had to agree to give him 330,000 yuan. Li Hongyuan's charge became extortion, and the evidence was exactly the transfer record of He Mou's secretary Zhou Mou's private account. p>
According to an interview with the media, Li Hongyuan said that he met with an attorney on April 1, and the attorney and his wife subsequently found backup copies of the recordings on the computer. The attorney Li Hongyuan wrote in the aforementioned Legal Opinions, "The" Forensic Expertise Opinions "and the written version of the recorded materials prove that the discussions at the time were based on talking and laughing between the two parties, and finally 2 hours 12 minutes 24 Second full consultations reached a termination compensation agreement, and there was no language in which Li Hongyuan threatened or threatened. " P>
On August 22, Shenzhen Longgang District Procuratorate made a decision not to prosecute Li Hongyuan. The "Non-Prosecution Decision" states that the criminal facts determined by Shenzhen Public Security Bureau are unclear, the evidence is insufficient, and the conditions for prosecution are not met. In accordance with Article 175, paragraph 4, of the Criminal Procedure Law, the decision is not to proceed. The next day, Li Hongyuan was released. p>
Is detention in 251 days legal? span> h2>

From January 22, 2019 to August 23, 2019, whether the 251-day detention period is legal is one of the focuses of the outside world's attention to the Li Hongyuan case. p>

Tong Binchao, a partner of Zhejiang Zeda Law Firm, said in an interview with 21st Century Business Herald that the last 200 days is a legal deadline. p>

"This is not detention. It is a criminal detention. Criminal detention is divided into two measures: detention and arrest. Detention can be detained for a maximum of 37 days. Generally speaking, public security agencies find that detention can be detained for 3 days. If the case is considered more complicated, it can be extended to a maximum of 30 days, after which the application must be made by the Investigation and Supervision Section of the Procuratorate to approve the arrest. The Procuratorate has 7 days to decide whether to arrest or not. It's 37 days. P>

If the procuratorate approves the arrest after review, the case will enter the period of investigation and detention.