Returning home during the Spring Festival, in addition to family reunion, buying a house is also an important task for many young people.
Editor's note: This article comes from Daily Economic News a > author: Chen Li, editor: Wei arts, authorized reprint. p>
Choose "Big City House" or "Small City Bed", which often makes many young people in a dilemma. Faced with the high housing prices in first-tier cities, more and more young people working in these cities have begun to buy homes. p>
On the eve of the Spring Festival, on January 22, reporters from the Daily Economic News visited the property market in Chengdu and learned that many developers, including Sunac, Longhu, Poly, Vanke, Shimao, and Bangtai, are all in the Spring Festival. During the period, a variety of promotional activities were launched for home buyers. At some real estate sites, the reporter also encountered a lot of young people returning to their hometowns to buy a house. Zhang Bing (pseudonym) working in Shenzhen is one of them. p>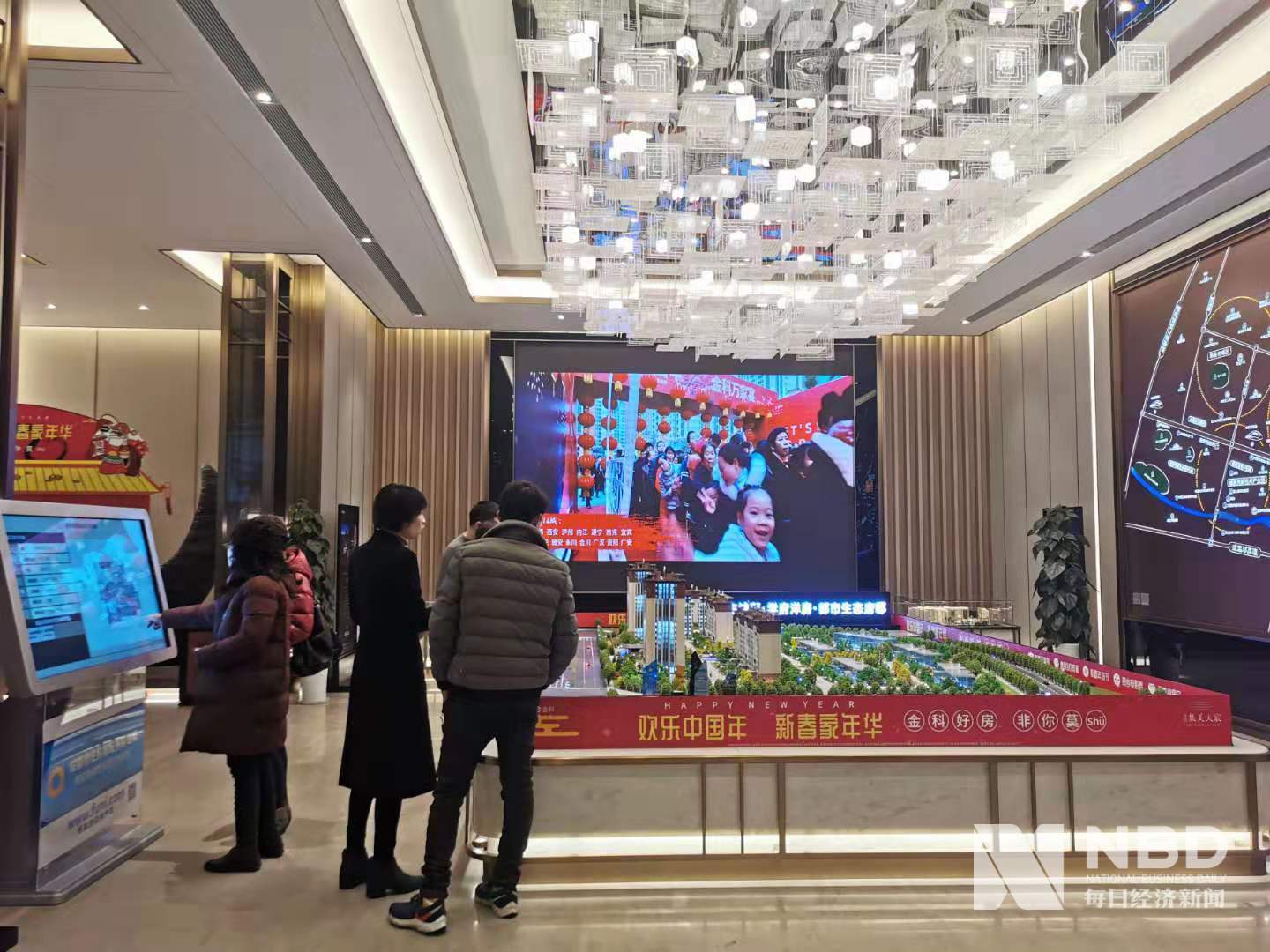 p>
A real estate sales center in the west of Chengdu City Picture source: Every reporter Chen Li p>
"Shenzhen rents a house, returns home to buy" h3>
After getting off the plane at Chengdu Shuangliu International Airport, Eddie, a senior business manager of a network company in Shekou, Shenzhen, turned back to Chengdu's young man Zhang Bing. This time he wasn't going home alone, and he had a wife and son beside him. The first time I brought my wife and children back to my hometown, my parents kept asking me: "When are you going to buy a house?" "Where do you buy it?" P>
Buying a house is now No.1 on Zhang Bing's life task list. Although Zhang Bing's annual salary is more than 200,000 yuan, due to the birth of a rural family and a younger brother at home, the family does not have much savings to support, Shenzhen's current house prices are still out of reach for Zhang Bing. p>
According to the statistics of the National Housing Data Research Center, the average price of new homes in Shenzhen in 2019 is 54749 yuan per square meter; and the data from Zhuge's housing search shows that in December 2019, the sales price of new houses in Chengdu was 14,527 yuan per square meter. The price difference between the two new homes is almost 4 times. p>
"We intend to buy a house in Chengdu." Zhang Bing told the reporter of the Daily Economic News that this was a decision he thought about and his wife was very supportive. p>
Among them, Zhang Bing and his wife have considered several plans for buying a house.