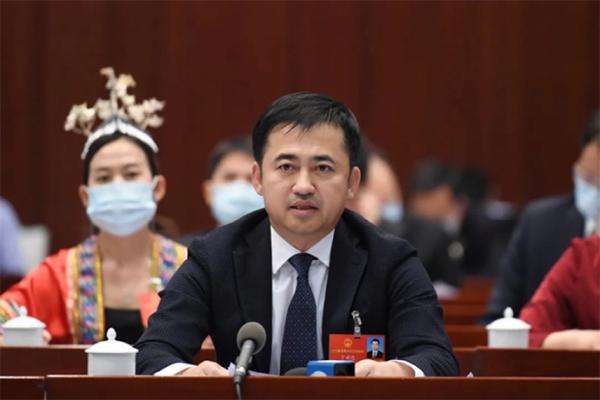 div> On May 23, the surging news reporter was informed that Ding Shizhong, NPC deputy, chairman of the board of Anta Group and CEO, put forward two suggestions to promote market recovery and restore economic vitality. Income families find gold consumption vouchers and other methods to gradually increase the disposable income of mid- and long-term residents and households, and further promote the recovery of consumption; it is recommended to allow enterprises that have staged production and operation difficulties due to epidemics to delay payment of social insurance premiums, financial and industrial support, etc. Ways to further reduce the burden on SMEs.
div> Currently, multi-level and multi-level governments have successively issued consumer voucher policies. Ding Shizhong said in the proposal that stimulating consumption and releasing consumer demand through subsidies will improve the status of low consumption to a certain extent. The policy effect is good, but consumer vouchers are essentially short-term stimulus policies and are a concentrated release of stock consumer demand. In the medium and long term, he suggests gradually increasing the disposable income of residents and households, guiding and improving consumption expectations, and continuing to release the potential for social consumption; the issuance of consumer coupons should be further tilted towards low- and middle-income groups. On the basis of the consumption vouchers, a certain amount of cash-based consumption vouchers will be issued to low- and middle-income families, and they can cooperate with local government agencies such as the local poverty alleviation office to ensure coverage of key local families.
div> Ding Shizhong pointed out that in addition to effectively guiding consumption expectations in the short term, it is necessary to gradually reduce the tax burden on residents and households in the long term, increase household disposable income, and continue to unleash the potential for social consumption. He suggested studying to expand the scope and amount of personal income tax deductions and increase individual tax deduction items, such as commercial health insurance. On the current basic system of individual collection, study the transition to family-based collection, such as special deductions for serious diseases, etc., to reduce the burden on families.
div> Faced with the unprecedented difficulties brought about by the new crown epidemic this year and the spread of the global epidemic, many small and medium-sized enterprises in China are facing extremely severe challenges that may even affect the survival of enterprises. To this end, Ding Shizhong made several suggestions to further support the development of SMEs.
div> First of all, he proposed to further reduce the burden on SMEs, and promote the effective implementation of the support policies that have been issued by governments at all levels. For enterprises that have staged production and operation difficulties due to the epidemic, According to the actual situation, you can apply for the deferred payment of social insurance premiums such as old-age pension, unemployment, work injury, etc., and appropriately reduce the housing reserveThe deposit and payment ratio of gold, and within a reasonable range of grace collection period. Market operators, such as large shopping malls, are encouraged to moderately reduce rents for small, medium and micro tenants during the period of immunity.
div> Second, increase financial policy support, so that small and medium-sized enterprises affected by the epidemic but with good fundamentals will not take loans, do not suppress loans, and continue to lend. Improve the definition standard and tolerance rate of non-performing loans; study to provide small and micro enterprises with low-interest or even zero-interest loans within one year for emergency capital turnover of production enterprises.
div> Third, as Chinese companies are currently concentrated in manufacturing and are at the low end of the global value chain, Ding Shizhong suggested that the government should further strengthen industrial policy support and optimize the supply of enterprises Reasonable distribution of the chain, strengthen independent research and development of core technologies, promote the transformation and upgrading of the supply chain, and study and establish an exclusive regional supply chain layout for some key markets. div>