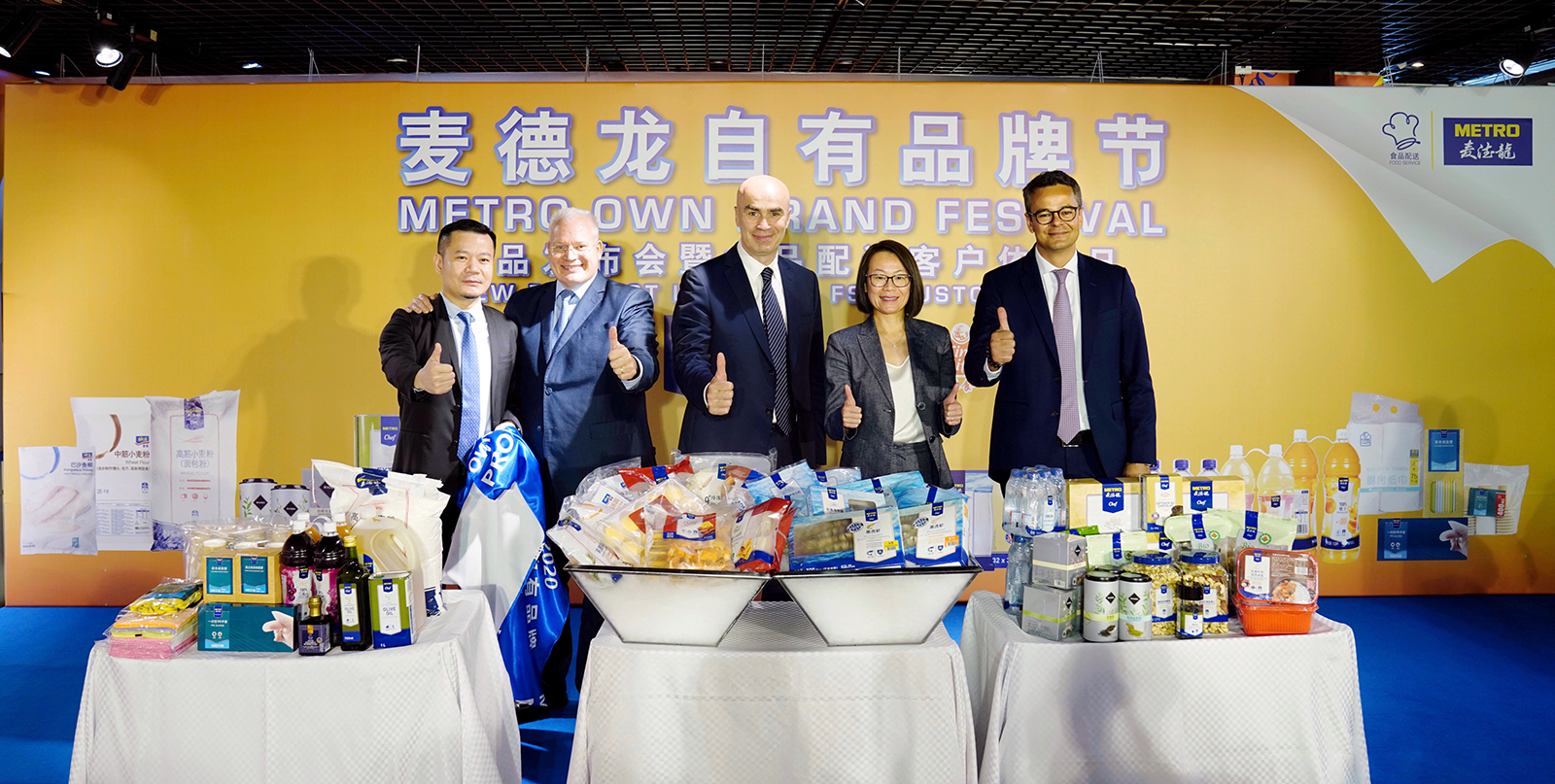 div> "Our plan is to have 5-10 stores in the next year and 10-20 stores in the next year, maintaining this high-speed development trend."
< / div> On May 22, after Claude Sarrailh, President of Metro China, acquired Metro China for the first time at Wumart, he revealed the company's expansion plans in China.
div> On October 11, last year, German supermarket chain giant Metro and Wumart Group jointly announced Wumart 's agreement to acquire Metro China. At that time, the valuation of Metro China was 1.9 billion euros, or about 14.9 billion yuan.
div> On April 23 this year, Metro announced that the equity transaction between Metro China and Wumei was completed on schedule within the second quarter. Under the new equity structure, Wumei Group held There are 80% of the shares in Metro China, and the Metro Group holds 20% of the shares.
div> It is reported that after the transaction is completed, the management and staff structure of Metro China will remain the same, and there will be no layoffs or salary cuts. It will still develop new stores in the Chinese market under the Metro brand.
div> On May 22, Kant, President of Metro China, Nicolas Gautheron, Vice President and Operation Director of Metro China, and Bertrand, Vice President of Commodity Management, Metro China Mothe) was interviewed by surging news reporters and talked about cooperation with Wumei Group, future company development plans, and the impact of the first quarter epidemic.
div>
The epidemic did not have too much impact on performance, and imported goods grew by more than 20% during the May 5th shopping festival strong>

div> In 1996, Metro opened it in Shanghai The first self-purchased wholesale store in China is the first batch of foreign-funded commercial giants that have been approved by the central government to allow the establishment of chain stores in major cities in China. To date, Metro has opened 97 stores in 59 cities in China, with more than 11,000 employees nationwide and a total of 17 million customers.

div> According to reports, affected by the epidemic in the first quarter of this year, Metro 's six stores in Hubei Province have continued to operate, even though the in-store sales in two of the stores have been suspended due to local government requirements , But it still expands home service and business to the community with the government, so the business has not suffered much.

div> Nicholas said that the outbreak did have some impact on the company 's business operations, especially some of our professional customers, including hotels, canteens, restaurants, etc. This period of time is closed for business. However, from the perspective of overall sales, Metro 2C and 2B, especially the welfare and gift business, performed relatively strongly. Although the epidemic situation affected it, the offline stores of Metro continued to operate and did not have much impact on performance.

div> At present, according to Metro China's observation, with the gradual calm of the epidemic, its professional customers have begun to resume work, and catering companies have also begun to resume operations. It is obvious that it can continue to rise, and it has basically returned to the level before the epidemic.

div> In early May, Metro China also joined the ranks of the "May 5th Shopping Festival" in Shanghai to promote consumption, and during the week of May 5th, it acquired imported goods Sales increased by 22%.

div>

60% of 2C customers will continue to lean towards 2C in the future strong>

div> Having worked in China for many years, Metro is known in the Chinese retail industry for its B-end advantage Four percent of the total became B-end customers, providing fresh food, grain and oil to catering companies, providing office supplies to corporate users, and providing commercial gift packages during holidays. However, after being acquired by Wumart, Metro China intends to shift its business focus to 2C.

div> After the announcement of the acquisition of equity in Metro in October last year, Zhang Wenzhong, founder of Wumart and chairman of Dmall, pointed out that the growth rate of Metro 's To B business has reached 20%, more points in the future will help Metro's To C business growth.

div> Metro China President Kant introduced that next week the company will conduct a full-scale cooperation with the Wumei Group 's technology partner in Beijing, a multi-point, to launch a full-range cold chain Delivery to ensure product quality and freshness.

div> In fact, during the Spring Festival this year, Metro has launched O2O in Beijing