In general, the current online fresh track competition has not yet been determined, and it is still in a state of separation.
The fresh food track in 2020 is extremely hot, with giants from Ali, JD, Meituan and Didi flooding in, and there is also a view of "the fresh food will win the world". Since it is a track, there is bound to be a difference between the speed of the players' racing. Looking at the entire track, some recent actions of Meituan have attracted much attention from the market.
It is reported that on November 13, Xiaoxiang Fresh announced that its online service will be migrated to the Meituan Maicai app. The original Xiaoxiang Fresh APP will be discontinued, and Xiaoxiang once had the best business performance in East China. A store that was successfully taken by Hema will soon be changed to a new Hema store at the end of this month. This is only two months after Meituan announced that its Fangzhuang store would cease operations on September 7.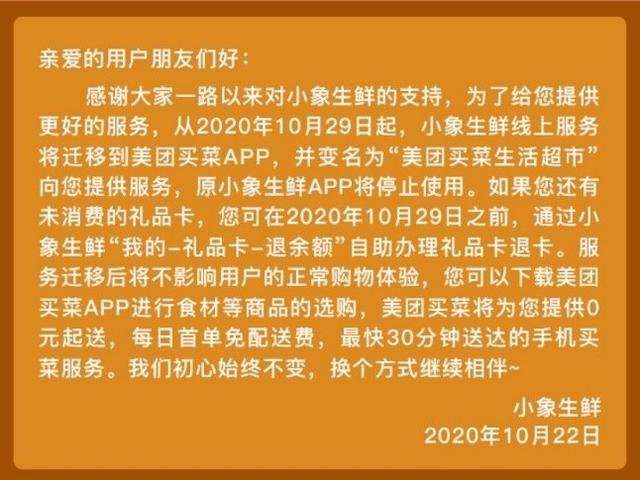 This seems a bit surprising to Meituan, which has an advantage in local life services. After all, Meituan had high expectations for the baby elephant fresh food, and it also set a goal of opening 20 stores in 2018 and 50 stores in 2019. Now, does Meituan's actions on the fresh track indicate that this fresh track is ushering in some new changes? We may need to review the current state of the entire market structure.
The fresh food market ushered in the promotion competition, new and old players sing together
According to data from iiMedia Consulting, the transaction scale of China's fresh food market continued to expand from 2013 to 2019. In 2019, the transaction size of China's fresh food market reached 2.04 trillion, an increase of 6.8% year-on-year. It can be seen that in the retail market, the development potential of the fresh food industry cannot be underestimated.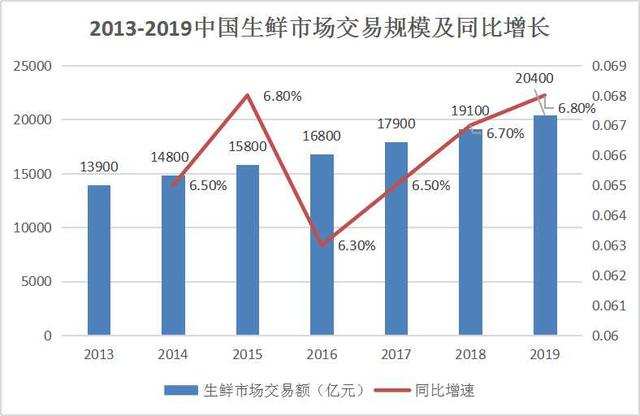 However, in such a trillion-scale market, there has been a lack of national chain brands, and the market share of leading companies is only single digits. Due to the temptation of the last blue ocean in the retail market, half of the Internet giants have gone to sea. "The layout of fresh food.
· After Pinduoduo tested the "Kai Tuan Tuan" in the first half of 2020, it launched "Duo Duo Cai" on August 26 this year. Wuhan and Nanchang were the first pilot cities and invested 10100 million subsidies to grab the team leader's resources;
· Didi was also launched in Chengdu in May 2020. It was Recommended person The "Orange Heart Optimum", which has raised more than 20 billion US dollars, accelerates its entry into the fresh food field;
· The veteran Internet tycoon Tencent is not to be outdone. Although it has not personally left the game, the current track is Pinduoduo, Meituan, Didi, Prosperity Optimal、Daily Fresh has a large number of Tencent Invested and won the team of the best on the fresh food e-commerce track;