HighDistortion) commented on this: "Brother, it is estimated that more than half of the people in Gears of War use it."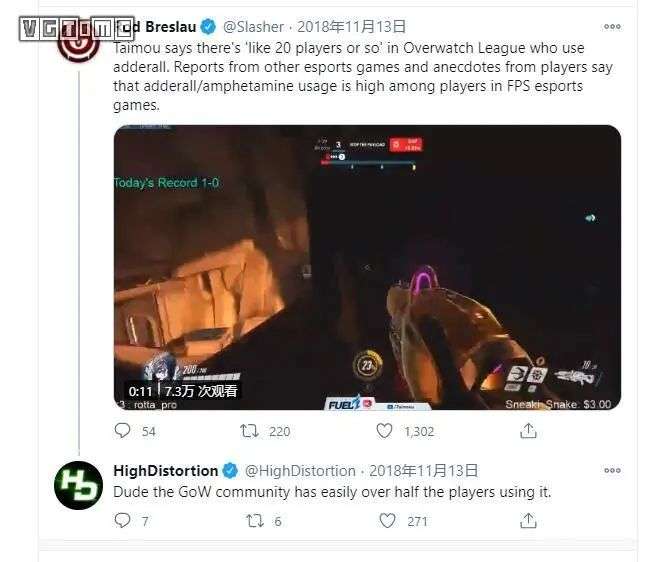 "Brother, it is estimated that more than half of the people in Gears of War use it"
"No one talks about it (in the past) because everyone is stuck in it." Former Call of Duty world champion Adam Sloss (KiLLa) believes that during his eight-year career, the abuse of drugs by players A frequent and serious problem is also one of the reasons why he chose to retire in early 2019: "The abuse of Adela and other drugs makes it difficult to keep up."
The battle over the effects of smart drugs
The reason why so many people take Adelaide is because they find it useful.
In an interview with Eurogamer in 2015, Steven claimed that the first time he used Adela to play a game was a few hours before the second professional e-sports game, when his teammates mysteriously handed it over A pill. He recalled: "I shouldn't have taken it, but it worked amazing. I used to be nervous when playing in front of the audience, but after using Adela, I can focus on what's in front of me, which makes me a better player. Good player."
After the game, Steven met with a doctor immediately and got the prescription by falsely claiming that he was sick. He believed that participating in the game while taking drugs was a completely different experience, and the effect was far greater than adrenaline. The direct benefit is that his results later attracted the attention of a "Halo" team, and sponsors also came to the door.
Coincidentally, Jack Watson attributed his slaughter in the "Fortnite" game to Adela. According to statistics from Fortnitetracker.com, his kill was once ranked third in Maryland: "I notice My gaming performance is very different. The reaction and processing time is much longer than when I did not take Adelaide. This medicine is like a steroid in the game field."
However, some players have doubts about the effectiveness of Adela. For example, "Counter Strike" professional player Emma Choe (Emy) believes that drugs are not linked to success. An ordinary player cannot defeat elite players instantly after taking drugs, and drugs sometimes make themThe performance becomes worse. If you focus too much on one aspect of the game, you may ignore communication and other important winning factors.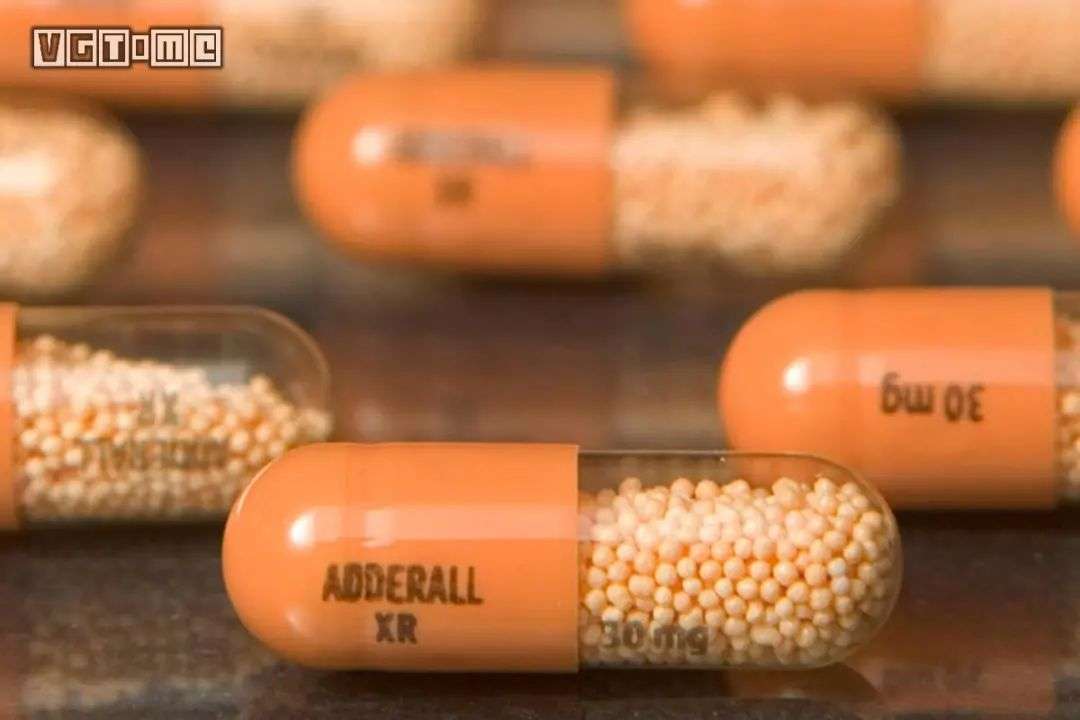 Adela
Actually, it is not a player. The medical profession also has two opposing views on this.
The attitude of Ari Tuckman, Doctor of Psychology, is based on the current lack of academic evidence that ADHD drugs can make people perform better when playing games. He believes that one of Adela's primary functions is to increase alertness, similar to caffeine, but it will never change your vision from 5.0 to 50.0. Whether it is used to save sleep time or to concentrate, it is impossible to exceed the actual capacity of the brain, just like in the perspective of a drunkard, he may feel that he is more focused, but objectively it is not the case.
Psychiatrist Dr. William W. Dodson agrees with this view, and making yourself "feel smarter" does not mean that you actually perform better. There is also a psychological comfort effect, that is, a "magic pill" can make you beyond the ordinary, thereby enhancing self-confidence. He added: "There are only three things that consistently improve cognitive or physical performance, but they are not sexy… a balanced diet, restorative sleep, and aerobic exercise."
In contrast, Maria St. Pierre, the clinical project manager of the Clinical Institute of Neurology at Massachusetts General Hospital, believes that Adela has obvious advantages in playing games. He compared this drug to a stimulant in traditional sports. People who take drugs naturally have an advantage. Another possibility is that some players do not know that they are suffering from ADHD, and they will definitely feel better after taking the right medicine by mistake.
"legal" drugs
Traditional sports circles generally believe that Adela is an illegal drug that can improve performance. There is no doubt about it. In 2012, after two American professional football players were exposed to Adela test positive, the former chairman of the World Anti-Doping Agency (WADA) banned list committee Dr. Gary Wadler reiterated this point. The Phillies' receiver Carlos Ruiz So he was suspended for 25 games. Many professional sports organizations, including the National Football League, NBA, and Major League Baseball, have banned AdelaSingle in.
However, because of the medical debate, how to deal with Adela users in the e-sports industry is seemingly vague. An improper example is like comparing tennis, baseball, or football players with chess masters. The latter may not be effective when taking stimulants that enhance vitality and physical strength.
The Electronic Sports League (ESL) mentioned above is currently the only event organizer that has clear restrictions on Adelaide-like drugs. As of February 2016, all ESL events must comply with the "E-Sports Integrity League" (ESIC) anti-doping regulations, in which the prohibited list lists many drugs. ESIC Director Ian Smith said that since the implementation of the drug test, there has been no violation of regulations.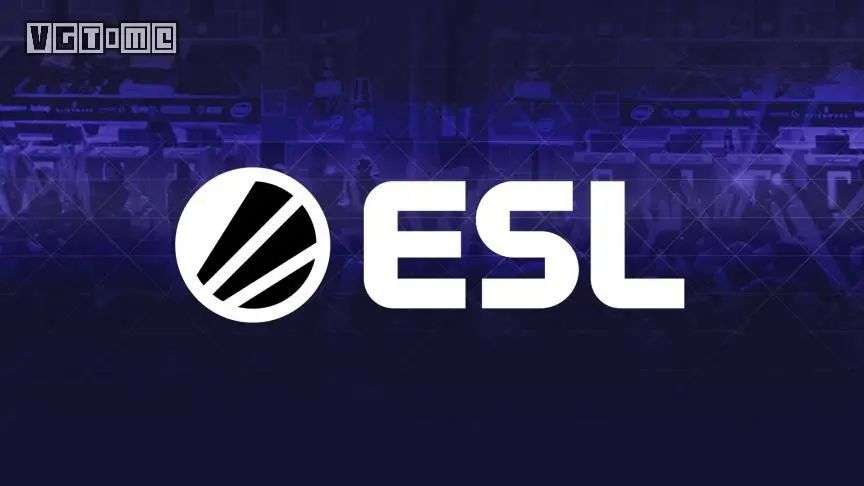 ESL with 11 offices around the world can only perform random drug checks
In fact, many e-sports leagues (Fortnite, Overwatch, and Call of Duty) have regulations that "prescription drug abuse is not allowed" on a large scale, but there is no actual detection mechanism. In particular, the "League of Legends" competition organized by Riot Games did not even explicitly ban drugs in 2015. Bjoern Franzen, who has been in the e-sports industry for more than 10 years, pointed out the core problem: "It is difficult for us to judge whether players are taking doping… They may only go to the toilet and eat one half an hour before the game. "
"StarCraft 2" professional player Sasha Hostyn (Scarlett) also believes that the relevant regulations are more difficult to implement: "Maybe we have not reached a large enough game scale? Currently, the event organizers have no real regulations on these things. . They should have regulations, but I'm not sure how to implement it. The detection may be too aggressive."
This argument is not unreasonable. ESL spends more than $40,000 on drug testing every year. If the large-scale events related to "Overwatch" and "League of Legends" are still affordable, it would be a huge burden for smaller league operators. Referring to the data on Smash.gg, most game events are actually very amateur and do not have the conditions for drug testing.
Reference Materials:
Doping in eSports – The almost invisible Elephant in the room
Winners might use drugs
Doctors explain why abusing ADHD meds won't help esports players
Adderall presents esports with an enigma