Main IC design, test, module and system development
文 | Siyu
Edit | Lian Jia (bjjh@36kr.com)
Figure | "Beijing Xinxin Technology"
The millimeter-wave microwave technology is widely used in communications, radar, radio and television networks, aerospace, ships, power, energy, transportation, medical, biological, military and other systems. The 5G era and the Internet of Things technology have made microwave millimeter-wave integrated circuits New demands have been raised. Recently, 36Kr learned about a company engaged in microwave millimeter wave IC design, testing and modeling-Beijing Xinxin Technology Co., Ltd. (Hereinafter referred to as "Beijing Xinxin Technology").
"Beijing Xinxin Technology" was established in August 2015 and is located in Xueyuan Road, Haidian District, Beijing. It is a high-tech enterprise in Zhongguancun. The company integrates microwave millimeter wave integrated circuit design, testing, and modeling, and relies on the microwave millimeter wave circuit design and test platform of the Chinese Academy of Sciences, based on the company's millimeter wave integrated circuit design, millimeter wave integrated circuit testing, millimeter wave device modeling, etc. Technology to provide customers with chip design, testing and modeling services. According to "Beijing Xinxin Technology", the company's business frequency band currently covers DC~220GHz, and the terahertz frequency band business is under development.
The company's official website shows that "Beijing Xinxin Technology" has three main types of business, which are design services: microwave and millimeter wave system integrated circuit design, providing customers with front-end integrated circuit solutions; testing services: according to customer needs to complete the crystal Circle manufacturing, packaging, testing, product certification and failure analysis services; module and system development: design and development of various planar passive circuits such as power dividers, couplers, filters, BALUN, etc. according to customer needs, design and development of amplifiers and mixing frequencies A variety of planar active circuits such as frequency converters, frequency multipliers, oscillators, etc. The company also develops other businesses, including microwave millimeter wave printed circuit board design and development, microwave millimeter wave chip assembly, microwave millimeter wave chip evaluation, and microwave millimeter wave chip test promotion.
Taking the above test business as an example, the company provides on-chip chip testing. The company's test platform is equipped with multiple precision IV test systems, small signal on-chip test systems, 0.8~50GHz load traction systems, 2~50GHz microwave noise parameter test systems, pulse test systems and high-power test systems, and is equipped with AMCAD compound semiconductor devices Modeling platform and multiple simulation software. The platform is equipped with a variety of design software and test instruments for chip-level, circuit-level, and system-level microwave devices and circuits, not only for small-signal S on-chip and packaged chipsParameters and power test, also can test the microwave characteristics of 110GHz frequency in a variety of microwave circuits.
According to the introduction of "Beijing Xinxin Technology", the company's technical team comes from well-known universities, colleges and companies at home and abroad. It has accumulated decades of industry experience and has successfully completed projects in the fields of radar, communications, security, remote sensing, etc. Product development has deep technical accumulation. According to recruitment website information, "Beijing Xinxin Technology is recruiting partners for millimeter wave sensing, radar marketing directors and microwave RF sales.
Industry information display, the company has a total of three patent information, all of which are invention patent types.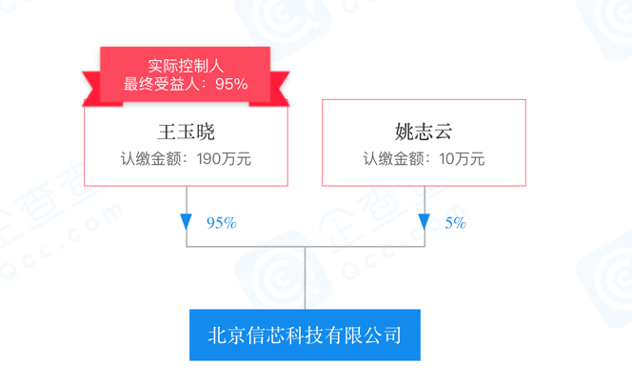 Sky Eye Check