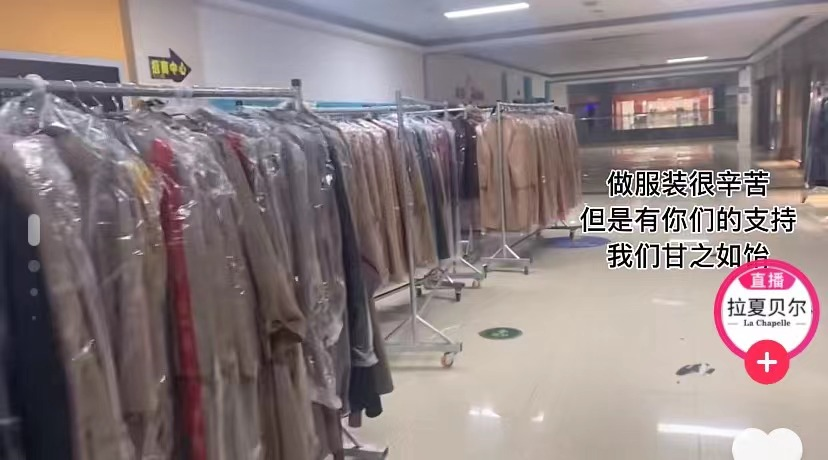 Following the defeat of many fast fashion brands in China, Laxia Bell, a fast-fashion brand that had nearly 10,000 stores at its peak and was once known as "China ZARA", is now on the verge of bankruptcy.
The bankruptcy news aroused netizens to "wild consumption"
Recently, La Chapelle issued an announcement that the company's creditors Jiaxing Chengxin Garment Co., Ltd. and Haining Mangrove Clothing Co., Ltd. and Zhejiang Zhongda Xinjia Trading Co., Ltd. submitted the "Bankruptcy Application" to the court, applying for the bankruptcy liquidation of La Chapelle.
The announcement also stated that La Chapelle had not received any rulings from the court regarding this bankruptcy liquidation, and that there is a great uncertainty in the creditors' application for the company's bankruptcy liquidation. .
Whether La Chapelle will go bankrupt and liquidate is not yet known, but when the news of "La Chapelle was filed for bankruptcy and liquidation" appeared on the hot search, it not only triggered a collective of netizens Killing memories also aroused consumers' desire to buy.
In the live broadcast room of La Chapelle's official flagship store on Tmall, a reporter from Chinanews.com noticed that 211,000 people watched on the 24th and 410,000 on the 25th. 26 There are 611,000 people a day, and the number of viewers continues to rise. Prior to this, the number of people in the live broadcast room was often only tens of thousands.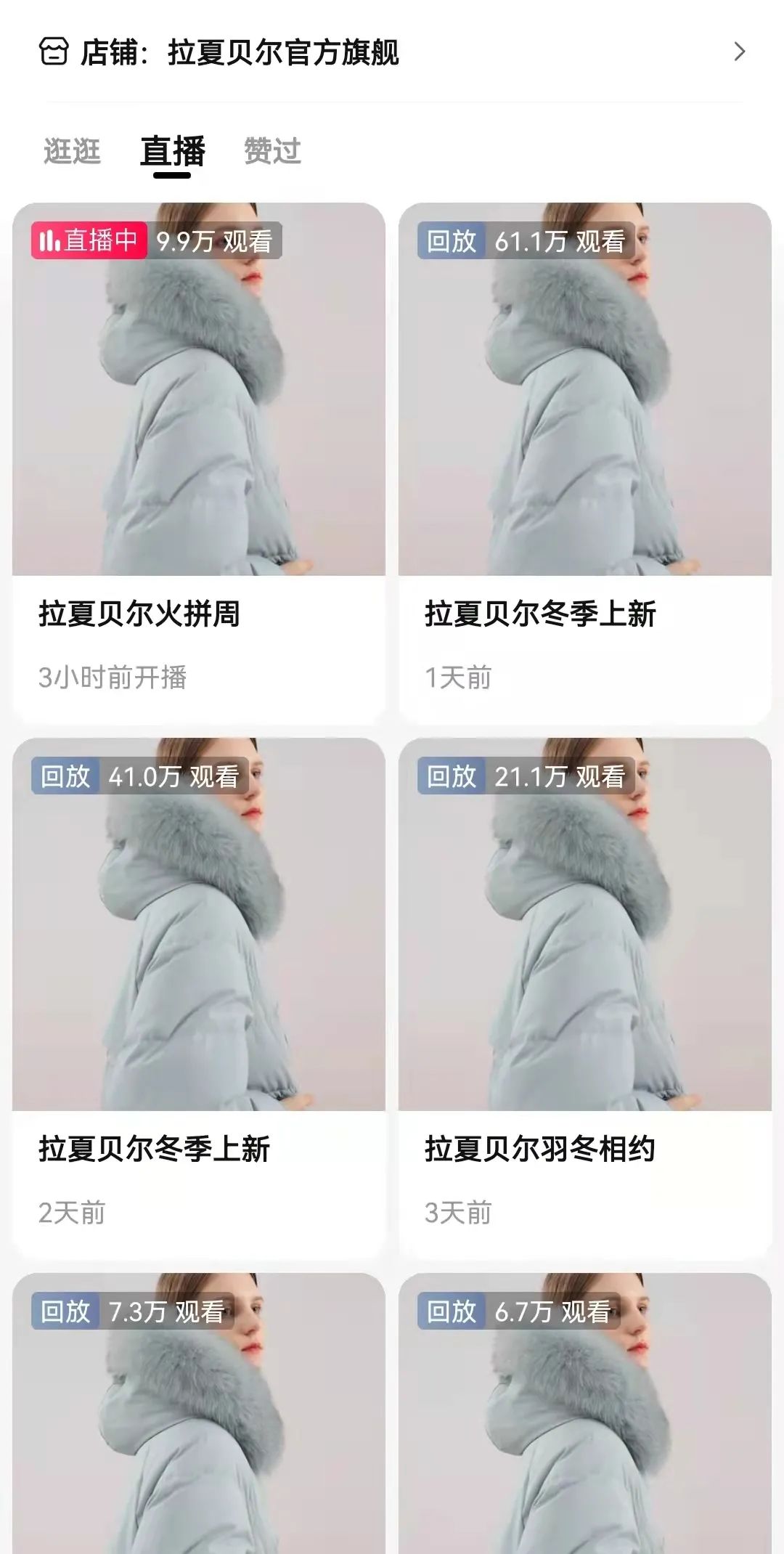 < p class="image_desc">A screenshot of the live broadcast room of La Chapelle's official flagship store on Tmall.
Currently, the live broadcast room is launching a discount campaign of "10% off for 1 item, 8% off for 2 items, 15% off for 3 items, and as low as 7.1% off the order." In addition to asking for product information, many netizens also ask "Is it really bankrupt?" "Will the product be cheaper if it goes bankrupt", and some netizens ask "Will there be a voucher for more than 700 minus 600?"
Netizens say "minus 600 from 700" is the official flagship store of La Chapelle Suning recently openedPromotional activities. With consumers eager to buy, the reporter found that there are still promotional products in stock on the evening of the 24th, and most of them can only be booked at present. The store's delivery notice shows, "Due to the surge in store activity orders and insufficient warehouse staff, the delivery time will be delayed."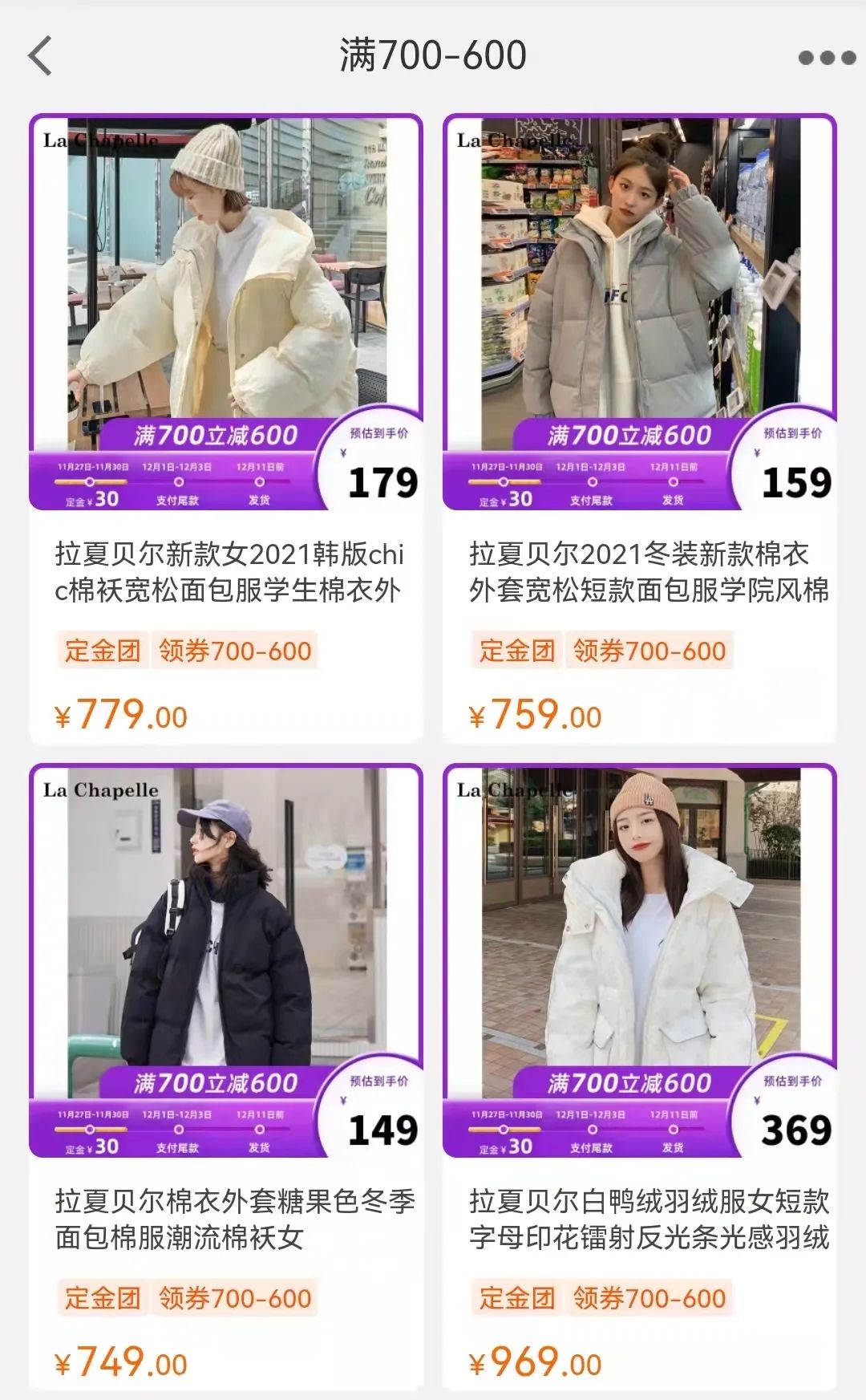 La Chapelle Suning official flagship store screenshot.
"Leaks in the house are even rainy and rainy"
La Chapelle, who has been "crazy" by consumers, has seen "bad things" one after another in recent months.
On October 28, La Chapelle disclosed in an announcement that due to more litigation cases, a total of 144 bank accounts of the company and its subsidiaries were Frozen, the company's 17 subsidiaries' equity was frozen, and the company's 4 real estate properties were seized.
On November 10, La Chapelle announced that the company's wholly-owned subsidiary La Chapelle Apparel Taicang Co., Ltd. 100% equity and Shanghai La Chapelle Casual Apparel Co., Ltd. 100% % Shares will be auctioned off judicially. To this end, we also received an inquiry letter from the Shanghai Stock Exchange.
On the evening of November 16, La Chapelle announced that the company had received the Xinjiang Regulatory Bureau of the China Securities Regulatory Commission's decision". After inspection, it was found that the company had many problems in corporate governance, information disclosure, accounting and annual report preparation, such as irregular management of raised funds, inaccurate disclosure of the 2020 annual performance report, and accounting errors in the 2020 financial report.
The announcement shows that Shanghai Hexia Investment Co., Ltd., the concerted person of the original controlling shareholder and actual controller Xing Jiaxing, also occupied La Chapelle's capital of 9.5 million yuan for non-operating purposes. Was taken to order corrective measures.
What's worse is La Chapelle's financial situation. The financial report shows that La Chapelle's revenue in the first three quarters was only 365 million yuan, a year-on-year decrease of 78.16%. The net profit loss attributable to shareholders of listed companies reached 289 million yuan. At present, La Chapelle's total assets are 2.889 billion yuan, total liabilities are 3.86 billion yuan, and the debt-to-asset ratio is as high as 134%.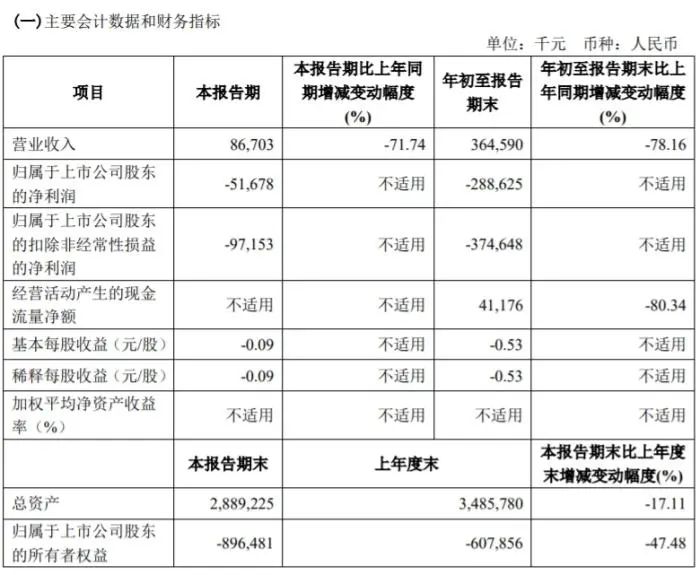 The screenshots are from La Chapelle's third quarter report.
At its peak, there were nearly 10,000 stores, but now there are only more than 300 left
La Chapelle, who is now on the verge of bankruptcy, has also been on the "Altar of God". .
In 1998, Xing Jiaxing founded La Chapelle, whose name comes from a small French street. In 2007, La Chapelle received the first round of financing, and in 2009 it received investment from Legend Capital, and has since expanded rapidly.
In 2014, La Chapelle went public in Hong Kong. In 2017, it landed on the A-share market and became the first domestic apparel company to be listed on the "A+H" two places. At that time, La Chapelle had nearly 10,000 stores across the country and more than a dozen private brands, and the limelight was the same. In 2018, La Chapelle's revenue exceeded 10 billion yuan, and it once became the domestic listed company of women's clothing with the highest revenue.
But the rapid expansion has also left hidden dangers for the brand. On the one hand, the inventory backlog is too high, and on the other hand, it frequently falls into quality and design disputes. In addition, the company's "multi-brand, direct sales-oriented" business model cannot achieve the effect of 1+1>2, which has led to increasing operating costs.
In 2019, in response to the declining performance, La Chapelle chose to close its loss-making stores, open franchise and associate stores, and sell some fixed assets. But in 2020, due to the impact of the new crown pneumonia epidemic, the clothing industry is bleak, La Chapelle's revenue has been "Waterloo" again, and the stock is "covered with stars and hats" and turned into *ST Laxia.
Today, *ST Laxia's stock price has fallen from a high of 31.42 yuan when it was first listed to 2.24 yuan on November 26, and even hit 1.21 yuan in January this year. .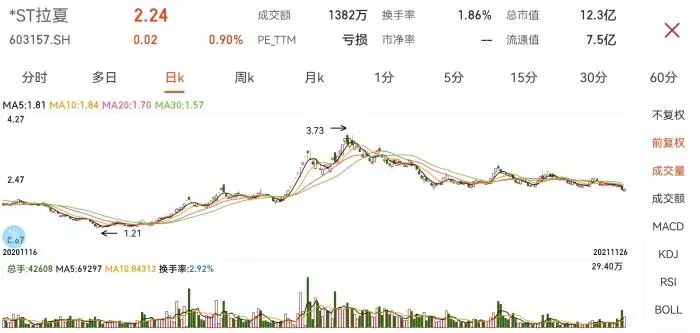 La Chapelle's day chart.
As of the end of September 2021, the company has only 349 offline operating outlets left, which is more than 9,000 stores closed at its peak. According to the information published on the official website, a reporter from Chinanews.com looked for an offline store in Beijing on the 26th and found that it did not exist. Query other stores on the map, and there are also prompts that the service status may change.
How long have you not visited La Chapelle?